A man intentionally rammed a pickup truck multiple times into the FOX 4 building in downtown Dallas on Wednesday morning, but police said he wasn't targeting the media and the man later told reporters he was upset with police and "just wanted...the media to do their job."
Michael Chadwick Fry, 34, was arrested and faces a second-degree felony charge of criminal mischief, police said.
As police walked him into the Dallas County jail, Fry pleaded with reporters, "Please don't let them punish me for trying to stay alive. They committed a high treason against me."
After ramming a Dodge Ram pickup truck into the FOX 4 building, Fry pulled a bag out of the truck, prompting a bomb squad investigation, but the bag was cleared, police said.
Several panes of glass were busted on the windows of the building, and a slew of papers was scattered across the parking lot.
Among the papers were printouts of a WFAA article about Fry from 2012. The article was a story about an officer-involved shooting in Denton County. A driver, Roberto Carlos Hernandez, was accused of ramming a sheriff deputy's cruiser and was fatally shot by the deputy. Fry was a passenger in the vehicle.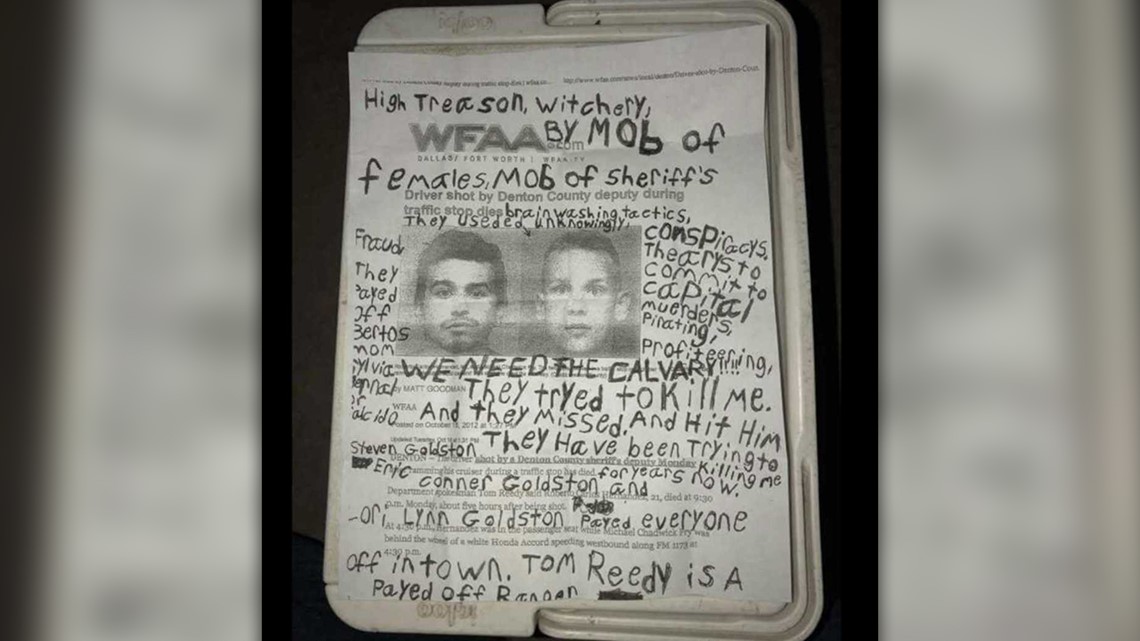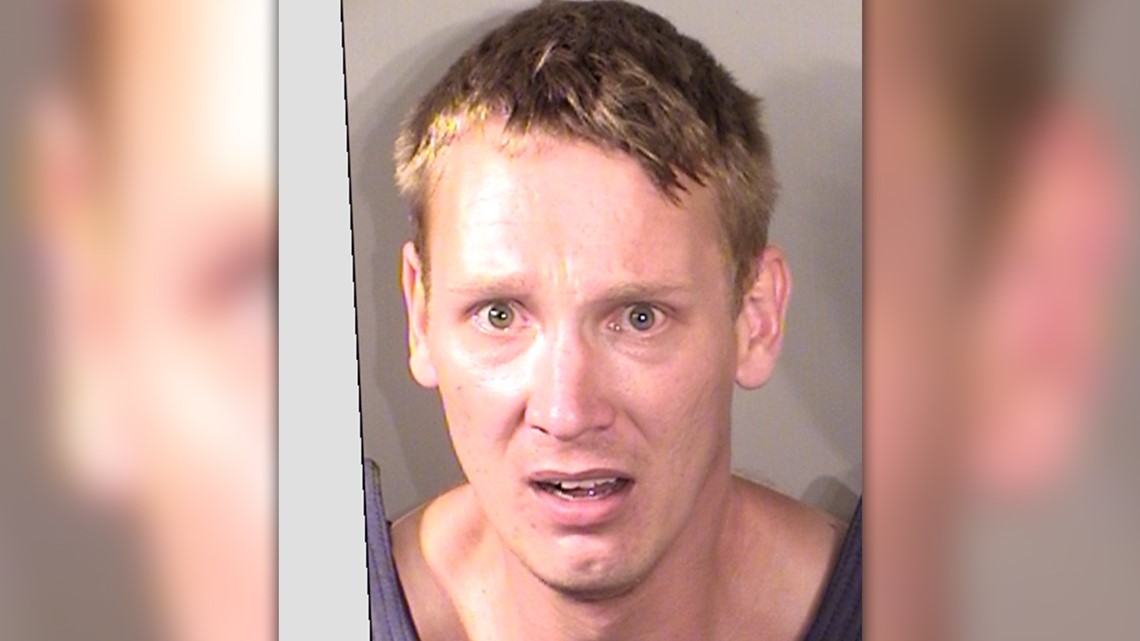 The printout of the article was covered in rambling handwriting, referencing "high treason" and "witchery," conspiracies and accusing police officials of being "payed off."
"They tryed to kill me," the handwriting said. "And they missed. And hit him."
As he walked into the jail on Wednesday, Fry told reporters, "They were trying to kill me, and they missed and they killed Roberto Carlos Hernandez. Ever since I've been running for my life and I don't know what to do."
WFAA President & General Manager Brad Ramsey issued the following statement Wednesday morning:
"WFAA covered the shooting in October 2012 as depicted in the printout left at the scene, and we stand by the facts in the original article. Our thoughts are with our colleagues at FOX 4 today"
When officers made contact with Fry, he was "rambling and just saying all kinds of nonsense," said Cpl. Debra Webb, police spokeswoman.
"It appears he was in some kind of agitated mental state," Webb said. "Not really sure what the issue is and why he was doing this today."
This is a developing story. Check back for more updates.