DALLAS -- A Dallas County grand jury has indicted Wesley Mathews on charges of capital murder and tampering with physical evidence in the death of his adopted daughter, Sherin Mathews.
He now faces life in prison or the death penalty.
Wesley was also indicted for injury to a child, which is punishable by five to 99 years in prison, as well as abandoning a child.
His wife Sini Mathews was indicted Friday on a charge of abandoning a child. The punishment for that ranges from two to 20 years in prison with a fine up to $10,000.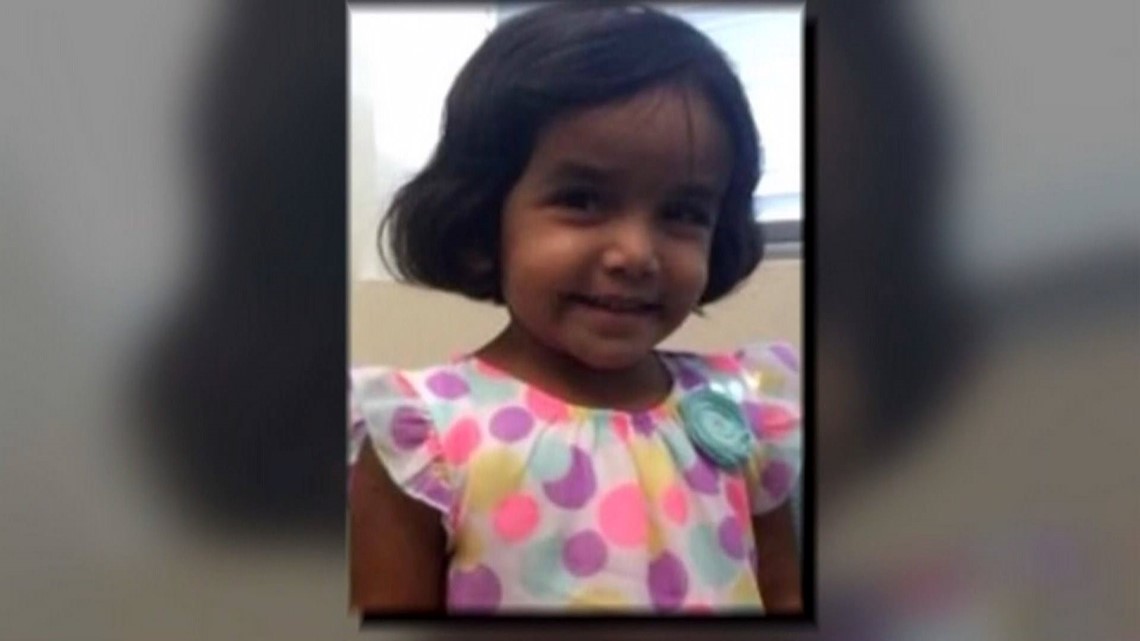 Dallas County District Attorney Faith Johnson scheduled a press conference for 1 p.m. with the Richardson Police Department, who she thanked for its work on the Sherin Mathews case."I want to thank the Richardson Police Department for their tireless dedication to this case," she said. "Without their hard work, we would not be here today. I also want to thank the Consul General of India, Anupam Ray, for his assistance as we move forward. I want to extend my thanks and appreciation to the Grand Jury for their time and efforts on this case. Sadly, Sherin appears to be one of the many abused and neglected children in Texas. We are committed to continue our diligent and steadfast efforts to seek justice on their behalf."District Attorney Faith Johnson stood with the Richardson police chief and others who for months have worked on this case."We are going to be the voice for her in this offense and do all we can that. We are going to make sure the fair, the right thing and just thing are done," Johnson said.
"This is certainly a day that we are pleased that we have reached this stage," said Chief Jim Spivey
An autopsy released earlier this month revealed that 3-year-old Sherin Mathews died of "homicidal violence" after she disappeared from her adopted family's Richardson home on Oct. 7, 2017. Her body was found in a culvert a few weeks later.
The medical examiner ruled Sherin Mathews' death a homicide but could not determine exactly how she died. Prosecutors are not giving more information.
"We never want to taint the jury. We want to be able to try this case in Dallas County," said Johnson.
Wesley Mathews told police that he forced Sherin to drink her milk when she refused, then removed her body from the home after she "choked" and died. The couple left Sherin home alone the night before her disappearance, according to an arrest warrant affidavit.The fate of the couple's biological 4-year-old daughter is still being decided with another CPS hearing scheduled for the end of this month. They can either forfeit their parental rights, or the court will decide to schedule a civil trial to possibly terminate their rights.During one of the CPS hearings in late November, doctors testified that Sherin showed signs of abuse.The American adoption agency the Mathews used with Sherin last summer has since been suspended by India after the government said it showed "negligent" behavior in the assessment of adoptive parents.
Experts said his conflicting statements could doom him.
"That is absurd right there and then to come back after the body is found and walk into the police department with your lawyer and sit down for a voluntary interview and give a completely different story. That is probably not something he is going to be able to overcome," said attorney George Milner.