DALLAS -- Every day is a painful day for Barry Morguloff.
"It's a condition that does not get any better," Morguloff said.
Morguloff testified Friday in the second day of Dr. Christopher Duntsch's trial. Jurors are being asked to do something rare: find the former neurosurgeon criminally liable for the botched surgery of his former patient, Mary Efurd. He's charged with injury to an elderly person, a first-degree felony.
Prosecutors are calling on patients and doctors to try to make their case.
Morguloff had a history of back pain. He'd already had one back surgery and it went well, relieving his pain for several years. But then the back pain started up again.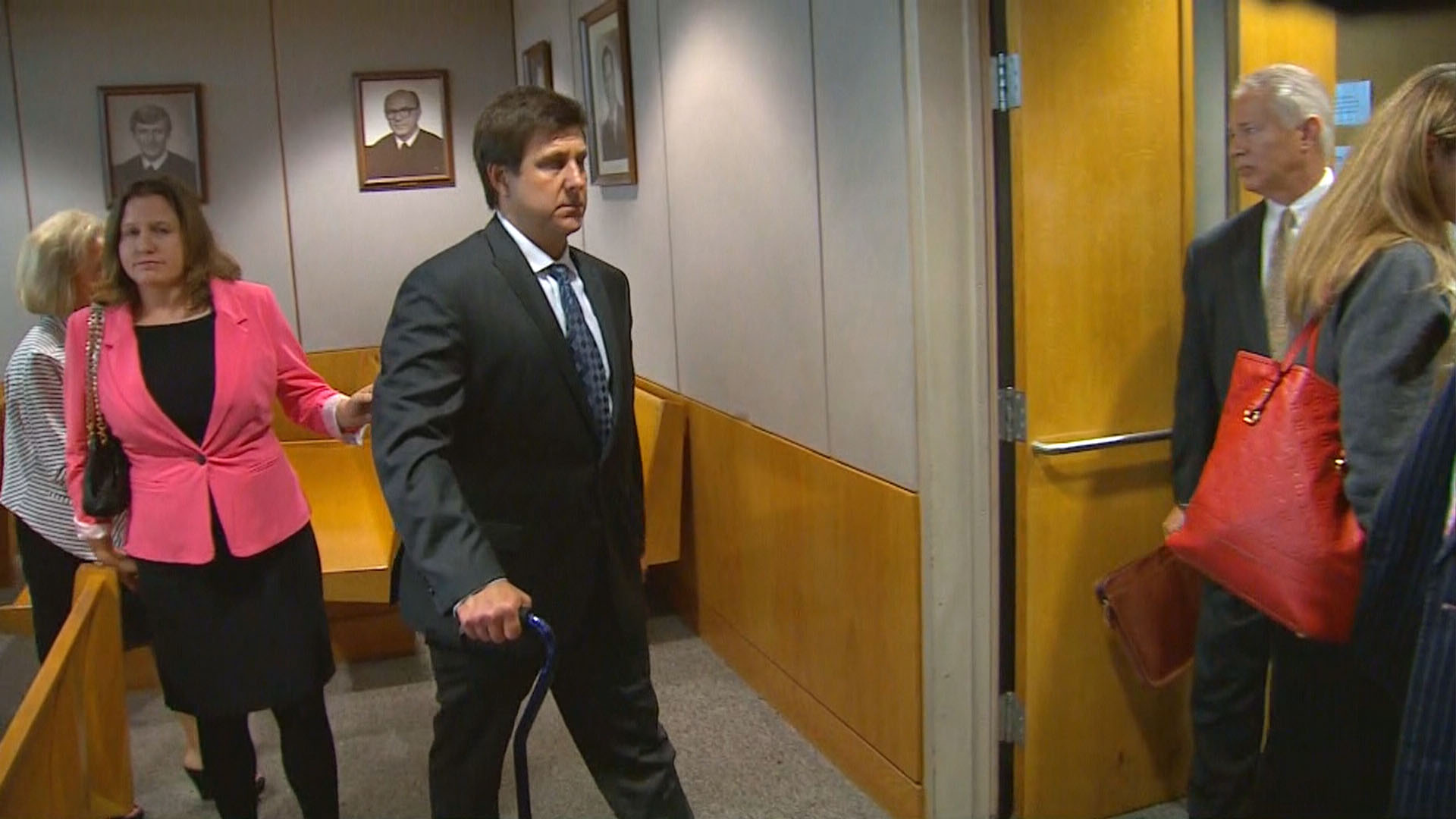 When the pain medications stopped working, his pain doctor suggested surgery.
"He referred me to Christopher Duntsch and said, 'This is a great neurosurgeon,' and gave me the thumbs up," Morguloff testified.
Duntsch impressed Morguloff at first. He was charming and charismatic.
"He said and I quote, 'I can fix you,'" Morguloff said. "Those were magic words."
He recalls Duntsch telling him that he wouldn't find anything negative about him on the Internet. He says he looked and all he saw were glowing reviews.
"He talked a really good game," he said.
But Morguloff remembers feeling like a truck hit him when he woke up from surgery in January 2012 at Baylor Hospital in Plano.
"Every bone in my body hurt," he said.
It was not normal post-operative back pain. He was in so much pain that he tied a bed sheet around his foot and pulled on it.
"As long as I could keep tension on that bed sheet, the pain would go away," Morguloff said. "The minute I let off, it felt like a knife was stabbing me."
Morguloff couldn't put any pressure on his left foot. The toes in that foot started to feel numb.
Dr. Randy Kirby assisted Duntsch on the case. He and another surgeon's job was to open Morguloff up so that Duntsch could gain access to the spinal column.
Kirby testified that he had two conversations with Duntsch – one on the day of the Morguloff surgery and one a month earlier.
He said Duntsch bragged about his surgical skills and that he was the only "minimally invasive trained spine surgeon in Dallas-Fort Worth," which is not a true statement.
"He was, just for lack of a better word, extraordinarily arrogant," Kirby said. "But surgeons can be arrogant. The conversation was very, very disturbing."
Kirby said when he reviewed Morguloff's MRI prior to the surgery, he couldn't figure out why they were even doing it.
"I didn't think the MRI studies I saw on the chart looked that bad," said Kirby, who routinely assists spinal surgeons.
During the surgery, he recalled that Duntsch struggled on what he described as the easiest type of operation that a spinal surgeon can do.
"He performed worse than any neurosurgeon than I've ever seen in an OR," Kirby said. "In my letter to the Texas Medical Board, I said he was functioning at the level of a first or second year neurosurgery resident."
Morguloff, whose pain was only getting worse, recalls meeting with Duntsch in the weeks after the surgery. He says Duntsch told him the surgery had fixed his back issue, but there was an unrelated problem that needed treatment.
"He's repeating himself, his nurse was covering for him," Morguloff said. "He looked as high as a kite."
Morguloff eventually went to see the surgeon, who had performed his first spinal fusion.
Dr. Michael Desaloms performed surgery to try to repair the damage caused by Duntsch. He removed bone fragments and scar tissue to take the pressure of the nerves, but the damage to one of the nerves in his spine was permanent.
"He was in a lot of pain and a new kind of pain he wasn't in before," Desaloms said. "He had a burning pain in his leg."
Having seen what had happened in Morguloff's case first-hand and having heard what had happened in the case of Efurd and the death of Floella Brown at Dallas Medical Center, Desaloms decided to take action. He called the president of the Texas Medical Board at his private practice.
"Events were happening at an accelerated rate and I've never seen anything like that before," Desaloms said.
He had spoken directly to the anesthesiologists involved in those other cases and said he knew action had to be taken quickly.
"There'd been a lot of cases with some pretty egregious complications and I think you ought to know the Texas State Board of Medical Examiners can sometimes be slow" to suspend or revoke a doctor's license, he said.
The medical board revoked Duntsch's license in 2013.
To this day, Morguloff can't put any weight on his leg unless he wears a special boot just so he can walk.
"The pain is horrible," says, Morguloff, who was once a nationally ranked skier and avid outdoorsman. "Not being able to run, not being able to play, not being able to do the sports I used to do, it's crushing. It's crushing."
He said it's his 7-year-old daughter that gives him the will to keep living.
"Nobody should have to go through pain and suffering like this," he said. "It's not right. It's not right. So God's will be done."
The trial continues next week. More former patients, family members, doctors and nurses are expected to testify in the trial.