Three days after turning 19, Ethan Couch got a bitter taste of justice in adult court Wednesday morning. The "affluenza" teen who was convicted of killing four people in a 2013 drunk driving crash could be in jail much longer than he expected.
"He's an adult. He should be treated like one," prosecutor Lloyd Welchel told District Judge Wayne Salvant.
"I don't think there's any question about that," the judge replied.
But there are plenty of other questions about how law applies to this unusual case. The defense and prosecution disagree over the correct statute to be used.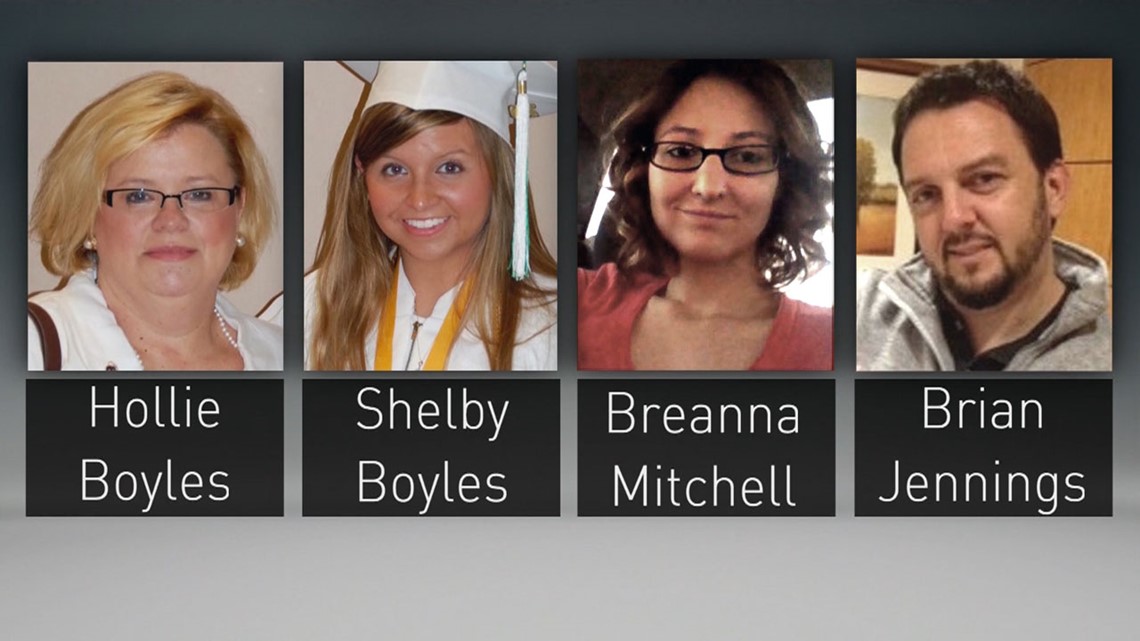 Prosecutors argue the judge is required give Couch at least 120 days confinement as a condition of probation. Defense attorneys contend the law doesn't require any mandatory jail time, and that the maximum would be 180 days if the judge decides it's appropriate.
"Under the law, he has not been convicted of a felony; he is an adjudicated delinquent," defense attorney Reagan Wynn told the judge. "This is a strange hybrid beast."
All sides agree it is a "strange hybrid" case involving both juvenile and adult jurisdiction. But prosecutors say Couch is a convicted felon, and they transferred his juvenile case as four separate felony charges -- one for each victim Couch killed while driving drunk. Defense attorneys object to that, too.
The judge sided with prosecutors. Salvant gave Couch 180 days for each of the four counts, and ordered them to be served consecutively.
That's another two years in jail before he can be released to finish his probation.
"You will remain in county jail at this time," the judge told Couch. "I want you to understand it: You're not going to get out of jail today."
Judge Salvant said, however, he could still change his mind. He gave attorneys two weeks to file arguments.
While Ethan Couch may have been disappointed with the decision, others following this case closely were not.
Jason Derscheid, the executive director of MADD, praised the judge's decision.
"Today, Mothers Against Drunk Driving is pleased Ethan Couch won't be going home," said Jason Derscheid, executive director of the organization that speaks out for victims.
Alex Lemus, the brother of paralyzed crash victim Sergio Molina, said he was happily surprised. "I'm going to tell him, 'They're listening to us now, brother.'"
Ethan Couch returned to his single cell, where he is isolated from other inmates for his own protection. Tarrant County Sheriff Dee Anderson said Couch understands his situation.
"Being locked up 23 hours a day by yourself is a tough way for anyone to live, and I certainly think it's had an impression on him when you talk to him," Anderson said, adding that Couch has been a cooperative inmate.
But the sheriff can't recall holding any inmate in jail for two years in solitary confinement.
Judge Salvant denied the prosecutors' request to remove his gag order. He said publicity in Ethan's case could affect his mother's case, which is also in Salvant's court.
As of Wednesday, Tonya Couch had not been indicted for allegedly helping her son flee to Mexico.
Judge Salvant did agree that all records from Ethan Couch's juvenile case will remain sealed.