WFAA's Santa's Helpers is celebrating its 51st year of collecting holiday toys for children throughout the Dallas/Fort Worth counties of Collin, Dallas, Denton and Tarrant.
The 2019 Santa's Helpers Toy Drive was a huge success providing holiday toys to more than 50,000 needy children throughout the four-county Dallas/Fort Worth area.
2020 Santa's Helpers Drive-Thru Events:
Friday, December 4 - Frisco Drive-Thru


Frisco Fire Safety Town
8601 Gary Burns Dr, Frisco, TX 75034
5:00 PM - 8:00 PM



Tuesday, December 8 - Don Davis Drive-Thru


Don Davis Auto Group
1903 N. Collins St., Arlington, TX 76001
5:00 PM - 8:00 PM



Thursday, December 10 - McKinney Drive-Thru


Historic Downtown McKinney
111 N. Tennessee Street, McKinney, TX 75069
5:00 PM - 8:00 PM



Tuesday, December 15 - Fort Worth Drive-Thru


Montgomery Plaza
2600 W. 7th Street, Fort Worth, TX 76107
5:00 PM - 8:00 PM



Thursday, December 17 - Dallas Drive-Thru


WFAA Victory Park Studios
3030 Olive, Dallas, TX 75201
(Northwest corner of Houston and Olive)
5:00 PM - 10:30 PM


NOTE: Santa's Helpers accepts new, unwrapped toys for children aged infant through teen.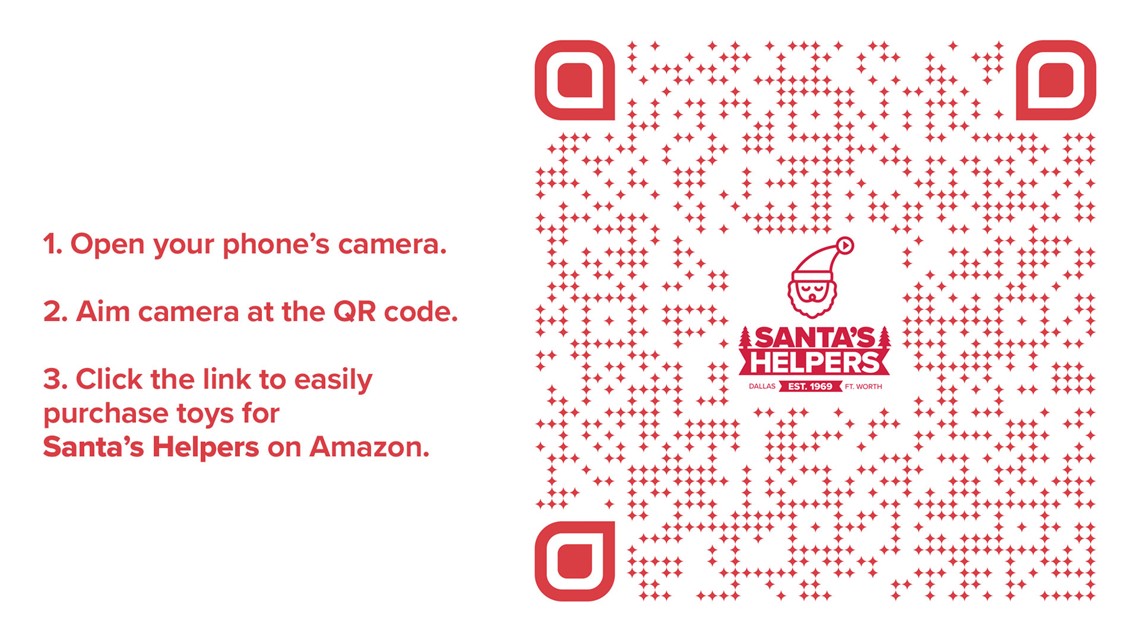 The 2020 Toy Drive is November 27 through December 20, 2020. The 2020 Santa's Helpers Campaign is generously being sponsored by Albertson's, Tom Thumb, Don Davis Auto Group, and Milestone. Toys may be dropped off at any local sponsor location through Dec. 15th.

Over 25 community service organizations throughout the Dallas/Fort Worth area (Dallas, Tarrant, Collin and Denton counties) are approved to distribute toys to needy children, age infant through teen. All agencies within the Santa's Helpers program are approved based on their ability to coordinate applications from needy families, access the Pieces Iris system for cross-referencing of names, and to adequately cover zip codes in areas where there is the most need.

Have a good Santa's Helpers story to share? CLICK HERE to share.