DALLAS -- Powered by digital devices, movie watching can be done just about anywhere at any time thanks to the wonders of technology. But for every fantastic and innovative wonder, there was a simpler time and way.
"It is kind of like in the Wizard of Oz," said Michael Morris. "The curtain is pulled back and you see it is just a man behind the curtain."
Viewing it, however, is a much more unique experience than your average night on Netflix.
"They told me we needed something about 500 feet (of film) and it turned out to be 700," said Morris.
All 700 of those feet wind up and down, across and around a room at the Hamon Arts Library, ultimately feeding into a projector and onto a movie screen sitting before red seats donated from the Texas Theater.
It is the rare opportunity to see films shot for film on film.
"For film students, this has been a wonderful opportunity for them not only to see the film but the mechanism of projection."
The short movie includes clips from Gene Kelly's "Singin' in the Rain," a Jack Lemmon monologue about water, and a 1928 silent version of "Noah's Ark."
"The ark is a metaphor for the archive," said Morris about the film's symbolism. "Film is being lost in a flood of time by decaying or being neglected."
In the basement below, the temperature is kept at 50 degrees to prevent deterioration of the Jones Film Collection. Jeremy Spracklen spends his days digitizing the many spools of film but that is not the primary goal of the archive.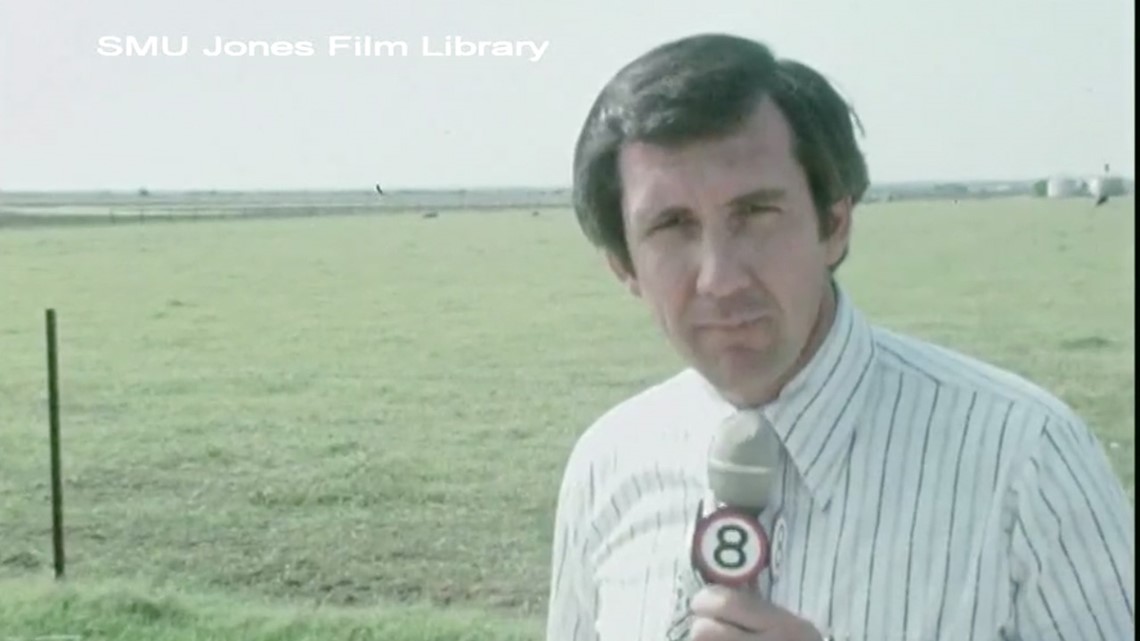 "First and foremost, it is about maintaining the original film," said Spracklen. "Something shot on film should be seen that way."
Film in the archive includes everything from instructional teaching tools used by professors to a 3-spool copy of Alfred Hitchcock's "The Pleasure Garden," his directorial debut film in 1925. It also houses the WFAA collection of news film from the 60s and 70s donated to SMU for preservation.
"Sometimes we walk down the aisle and find things we did not even know we have," said Spracklen.
And while it is easy to think digitizing the film is a way to preserve it for forever, Morris thinks the old way is also the most trustworthy.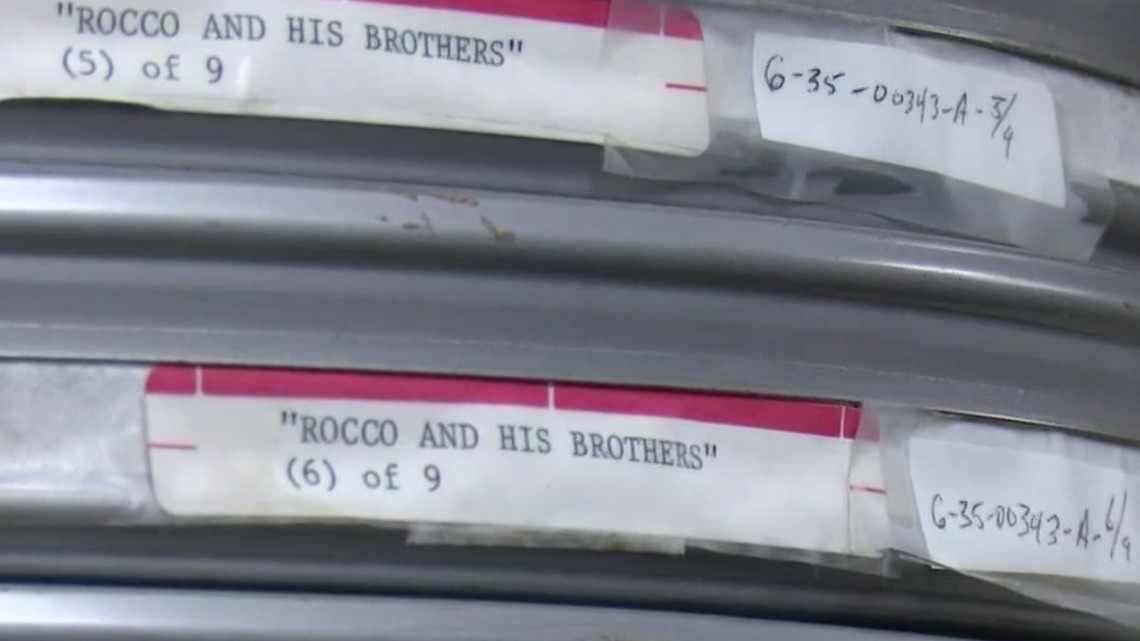 "Film has a stability that digital information does not."
Which brings us back "ARK" and the film's metaphor.
"Ideally, the archive saves them from the flood."
"ARK" and the 35mm gallery will be on display at the Hamon Arts Library until November 4.