The family of five-year-old Joshua Garcia said their final goodbyes at Laurel Land Memorial Park on Tuesday.
"I can't even get it in my head today that he's gone," said Joshua's older brother, Jeremy Gurment.
Josh drowned in a pool on April 2, just minutes after his mother called police to report him missing.
It's believed to be an accident, and no charges have been filed.
Officer Damon Cole was the first to respond.
"It's hard, because I really wanted to save that boy," he said.
When Cole pulled Joshua's body from the pool, the boy was wearing Spider-Man shoes and a Spider-Man shirt.
He later learned that the superhero was Joshua's favorite, and the family planned to have a Spider-Man-themed funeral.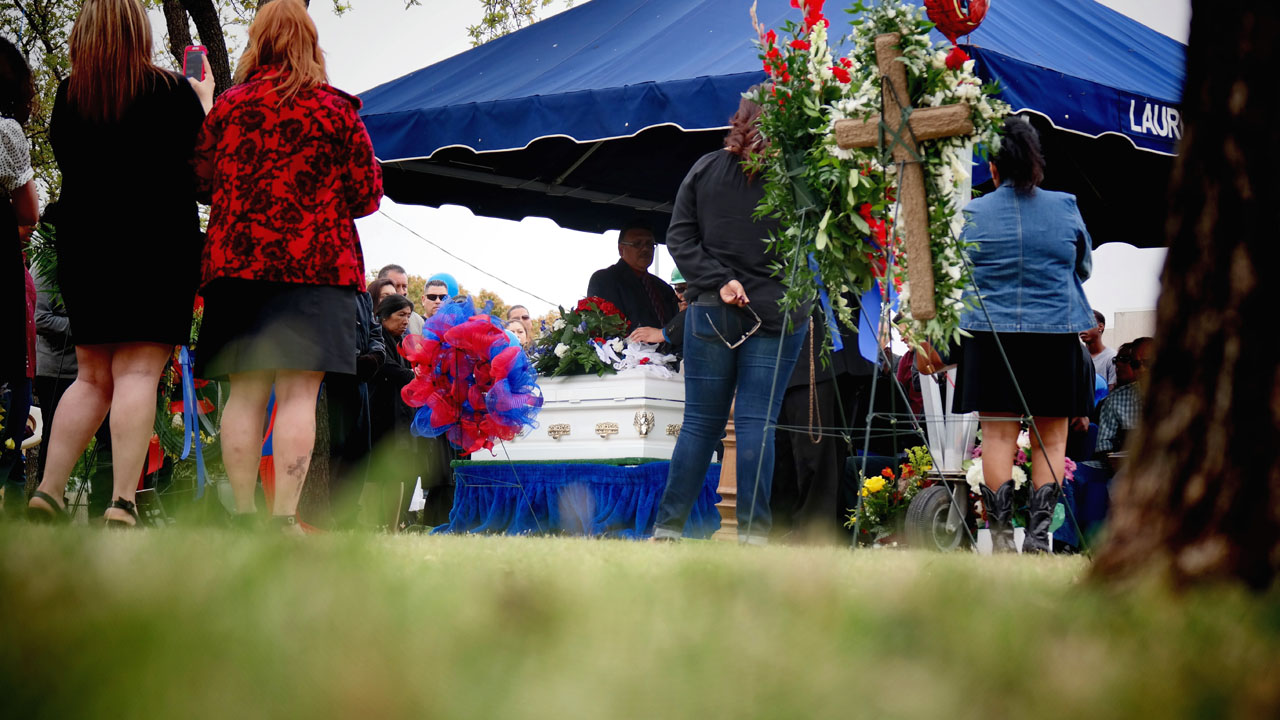 Officer Cole showed up in a Spider-Man costume for the funeral, so that Joshua could be laid to rest with his beloved superhero by his side.
"There's not a minute that has gone by that I haven't thought about Joshua and his family," said Cole. "And anything to honor his memory, I'll do it."
Surrounded by more than a hundred people, Officer Cole stood as Spider-Man next to Joshua's casket for the entire ceremony.
Joshua was also buried with a Spider-Man costume of his own.
The tribute has helped the family, and it's even helped Cole to find peace.
"It's really hard to sit here and watch them bury their loved one, because I'm the one who found him," Cole said.
But the actions of this officer prove that It's not the cape or the costume that make the hero... It's the heart.