A mom in Wylie is an internet darling this Christmas.
Not because she prides herself in being the Christmas-perfect mom, but because she almost successfully ended the reign of a snitch called Elfis, her family's Elf on a Shelf.
Brittany Mease from Wylie took to Facebook to vent about a traumatic holiday mishap that left her son heartbroken and her daughter relieved.
For some parents Elf on a Shelf is the bane of their existence, while others may enjoy the seasonal game. For Mease it's clear, she's not a huge fan of partaking in the tradition leading up to Christmas. If you're unfamiliar with how the game works, click here to see the official "rules."
"Y'all know I can't stand doing Elf on the Shelf but I suck it up every year and do it to see those precious smiles on my beautiful children's faces 😒," she wrote on Facebook.
The family named their Elf "Elfis" and has had him for five years. Her own mom is a die-hard Elvis fan so "Elfis" became the elf's name. And like every other mantle-sitting doll that bears his name, he reports back to Santa each night.
Mease wrote that Elfis showed up on Dec. 1 with a broken leg and "blamed it on the kids for leaving their toys out, saying he tripped and broke his leg."
A note found with Elfis said he was on strict bed rest and couldn't move for 14 days.
"Mom win, right? I just got a free pass to not worry about moving that creepy guy for TWO WEEKS! Heck ya," Mease wrote.
Her kids waited patiently and noticed that his 14-day "bed rest" had come to an end.
"When they weren't looking I grabbed him off the kitchen counter and quickly tossed him in the oven until I could move him later and not raise any suspicion," she wrote.
Mease's son Gray had been sick recently so she admited she had been slacking on Elfis duties.
"Life's been a little crazy with Gray being super sick and my life being a joke in general so...... I forgot," she wrote.
On Monday her kids wanted leftover pasta for lunch and, without thinking twice, she preheated the oven. Four minutes later, according to Mease, she started smelling something "funky."
"That's when all hell broke loose and I broke my son's heart," Mease wrote.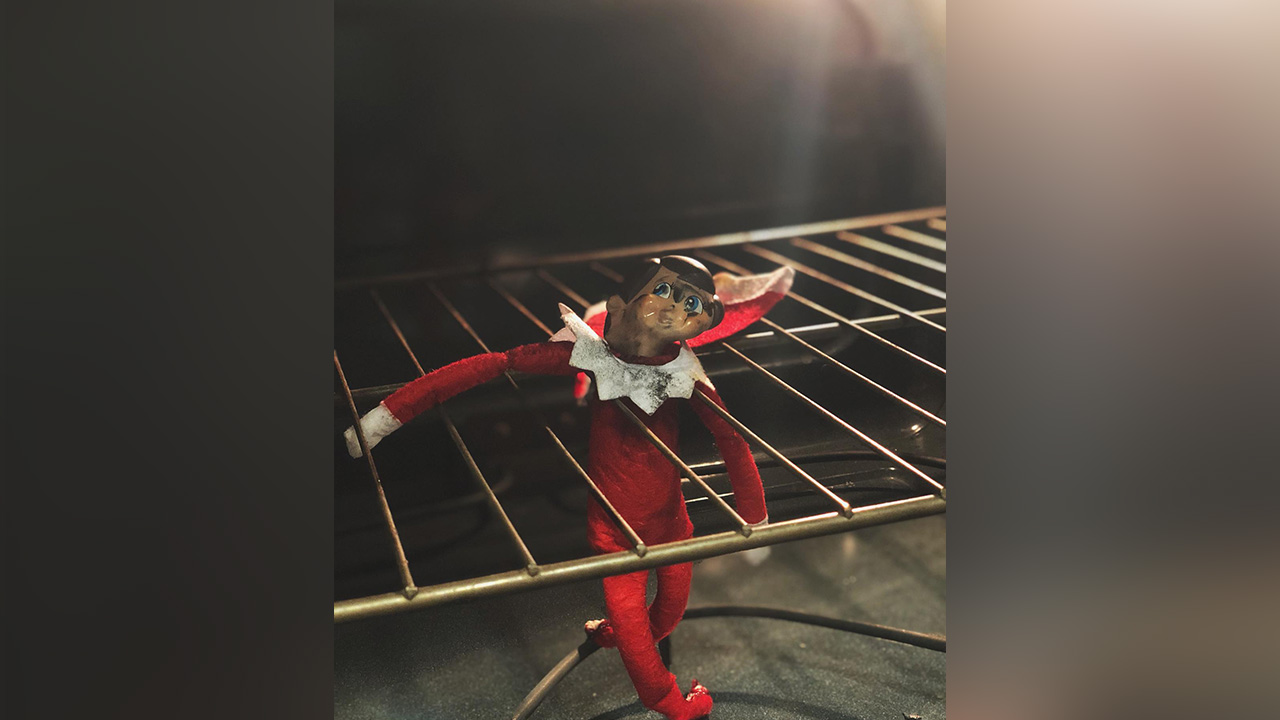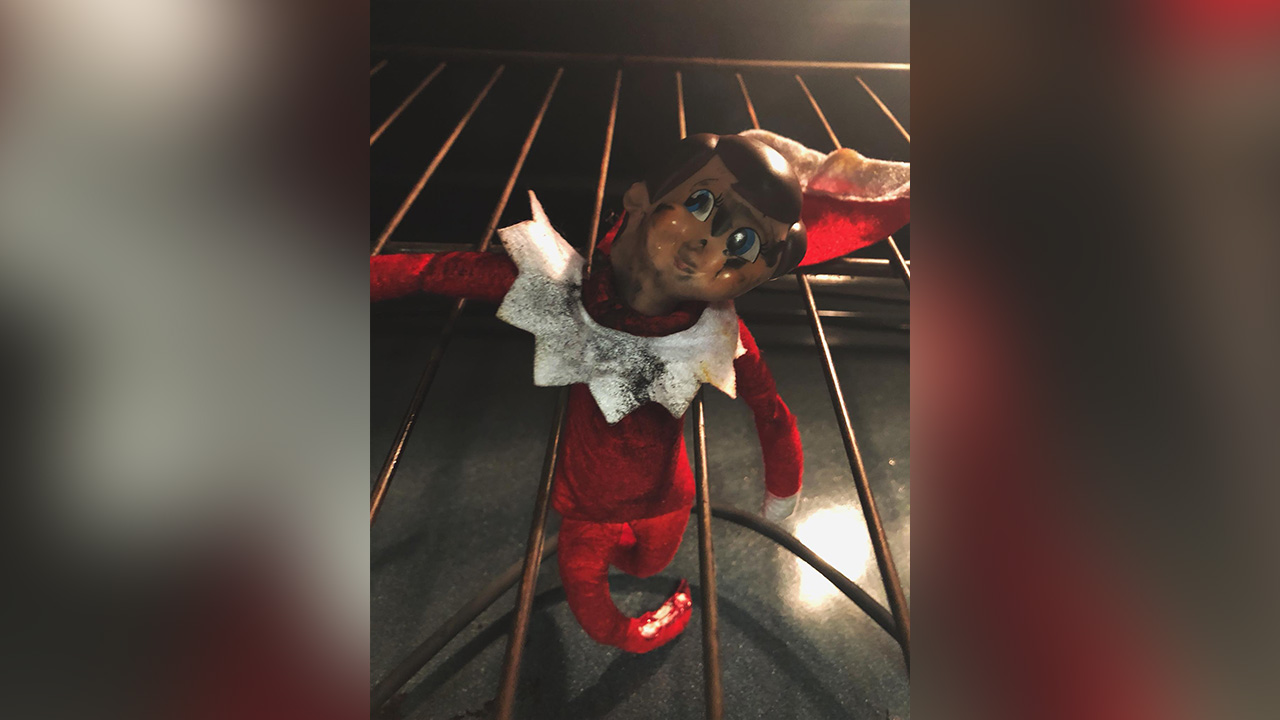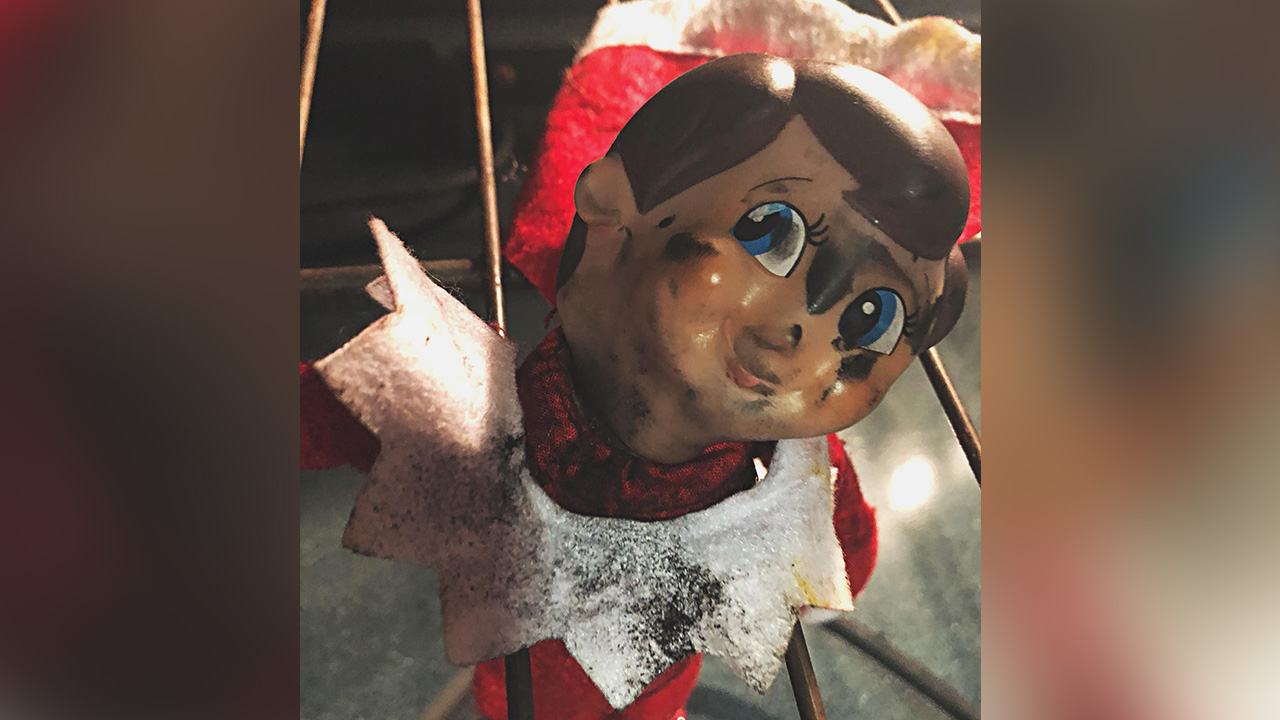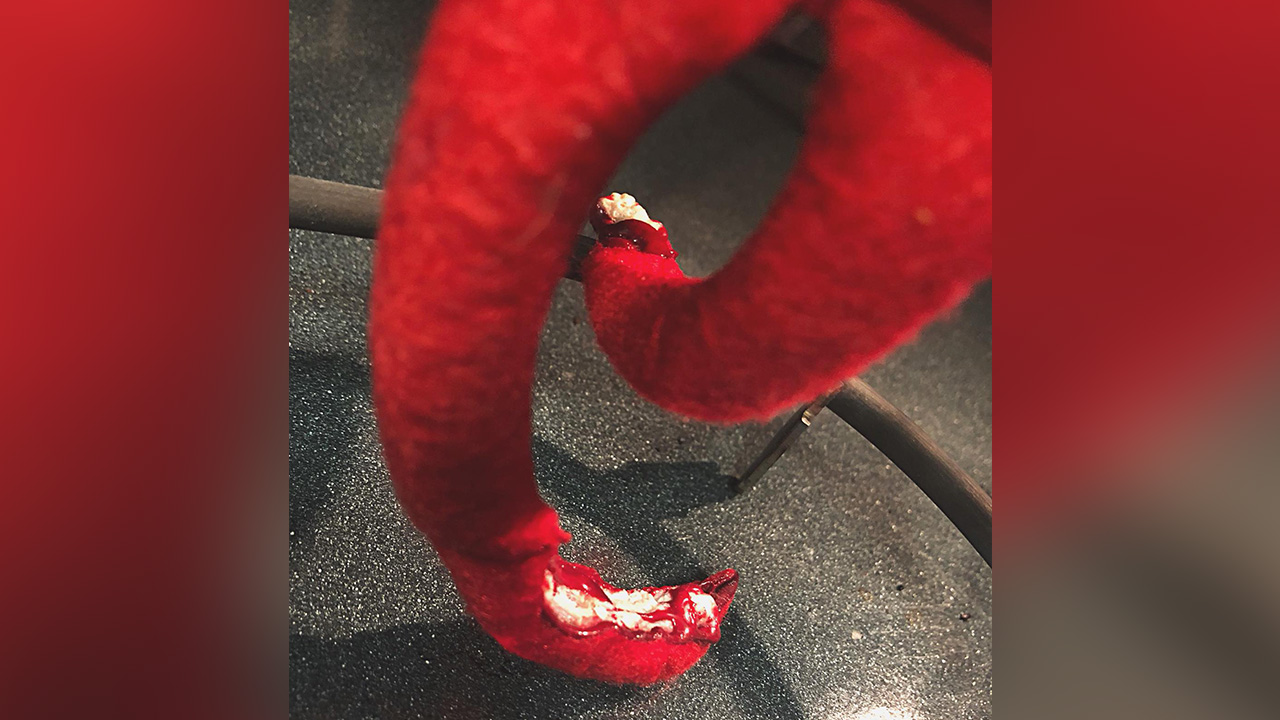 "I started to grab him out and the kids were like 'don't touch him, he'll lose his magic.' So I'm like 'crap, he's going to lose his magic,'" she said with as much sarcasm as she could muster.
Mease wrote that her son Gray got his heartbroken when he found his Elfis in that state.
"Sooooo.... guess what I'm doing today? I'm having to scramble and find the other elf we have and then I have to call Santa (in front of the kids) and ask him if he will please pick Elfis up tonight," she wrote.
"One child screamed, one cried, one asked if Santa would fix him, and then the other one was glad that he would no longer tell on her," Mease said.
Yes, her 5-year-old seemed glad the snitch was dead.
"Yeah pretty much," Brittany Mease said. "No more snitches in the house."
The original Facebook post caught the attention of so many parents laughing with Mease and sympathizing with the struggle of playing this game for an entire month. About 31,000 comments later, and it's safe to say she made a few people laugh.
Warning: Colorful language ahead in Mease's original Facebook post:
Mease has since posted an update. As of Tuesday afternoon, she said she's glad she's not the only one who "finds this guy creepy."
"Even once I took his mangled and burned body out of my oven, I still felt as if he was looking at me like 'I still own you....' 😳," she wrote.
She rummaged through her home and was able to find a backup Elf she had bought last year when she accidently lost Elfis. While she was packing up Christmas decorations she found the original Elfis and packed him away for safe keeping.
She presented this question to everyone that has been following the post:
"Do I let our Elfis tradition go out in flames or have Santa's Magic bring him back?" she wrote.
Mease wrote that a complete stranger created a Facebook event for an "Elfis Candlelight Vigil" on Friday. The details say "we request you to attend a candlelight vigil for our dear friend elfis."