DALLAS — The Dallas Zoo announced the birth of its newest 290-pound family member: A newborn African elephant was born to Mlilo on Feb. 26.
The zoo said that the baby elephant, who is a boy, was born just before 2:30 a.m. after a gestation period of 22 months. This is the second calf for Mlilo.
The zoo announced the baby elephant's name on March 17: Okubili (oh-coo-BEE-lee).
The name comes from the Zulu language, meaning "two" or "duplicate," the zoo said. It was chosen because he was the second calf for Mlilo and is a "perfect duplicate of mom."
Mlilo and the baby elephant are not in the habitat and won't be for several weeks.
The zoo said the calf's birth was the first time the zoo had a "herd birth," where one of their other elephants, Zola, was in the same space as Mlilo during the birth and after.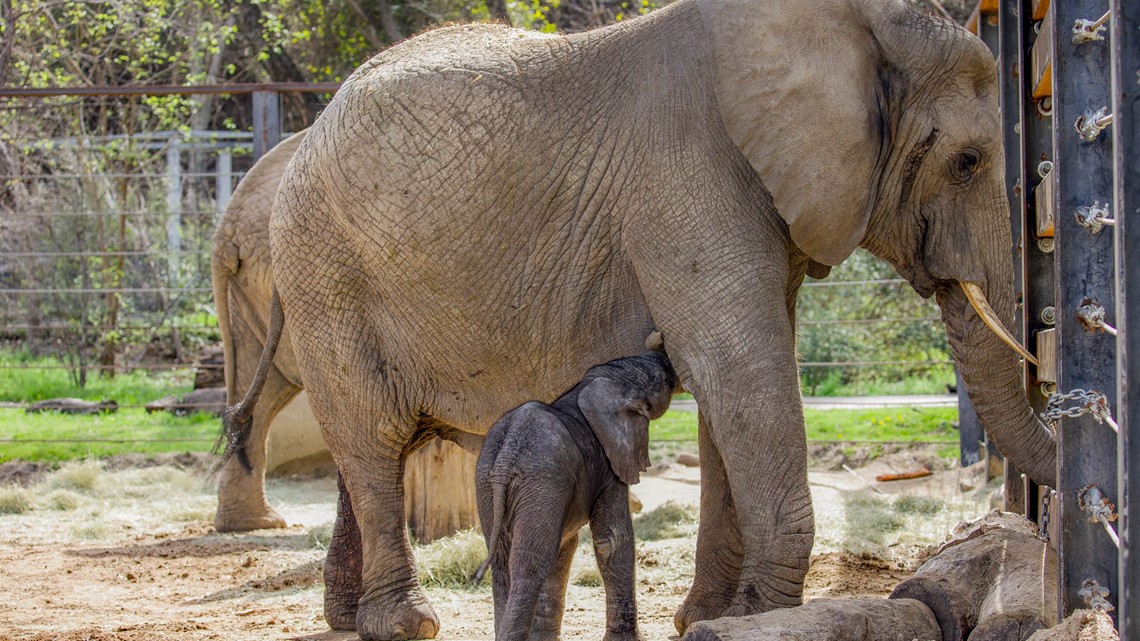 Mlilo's calf birth comes just days after Fort Worth Zoo welcomed its own baby boy, an Asian elephant calf born on Feb. 23.
Fort Worth Zoo said their calf is 270 pounds and the first born to his mother, Belle.