DALLAS — The most popular dog in Dallas might be the most popular coyote in Dallas. Or, as her current foster mom suspects, popular yes, coyote....probably not.
"My money is on domestic," said Dallas Animal Services officer Jacqui Sutherland. "If I had money it would be on domestic."
But when Dallas Police officers found the dog, now named Toast, eating out of a dumpster, they weren't entirely sure. The tan coat and big ears, after all, make her look very coyote-esque.
"Where the rumor... started," said Sutherland who is considered one of Dallas' leading urban coyote experts.
Sutherland said it is a rumor awaiting DNA tests. It will take 10 to 14 days to determine the puppy's genetic makeup. Although the sound of coyotes near Sutherland's home, where she is currently fostering the animal, is giving her an indication too.
"She put her ears up and kind of cocked her head a little bit and I looked at her and was like 'what you got' anything, anything? And she was like 'nah, I got nothing,'" Sutherland said of Toast's apparent disinterest.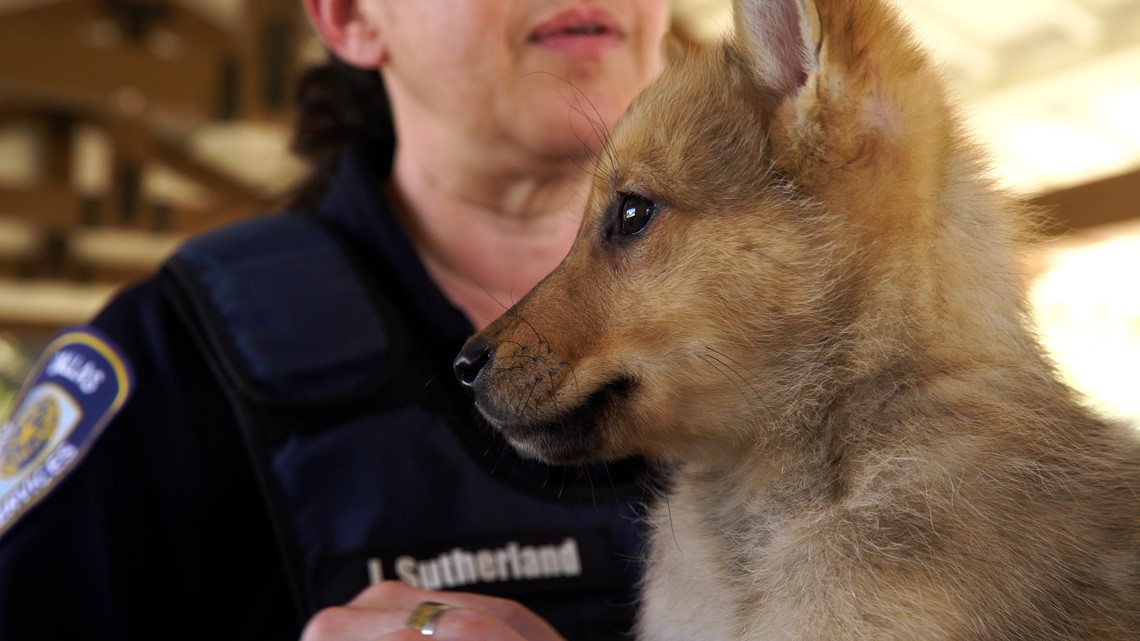 As for all this attention, Toast being the toast of the internet crowd at the moment, Sutherland says it's a chance to remind people that coyotes are living their own lives all around us. That we should keep our distance. And she asks that we keep our hearts open for domestic dogs in need of adoption that do need our help.
"If it kind of sparks some people's curiosity and gets the conversation going that they might want a domestic dog, which she very well might be, it would be great to get some more people in the doors to get more adoptions," Sutherland said.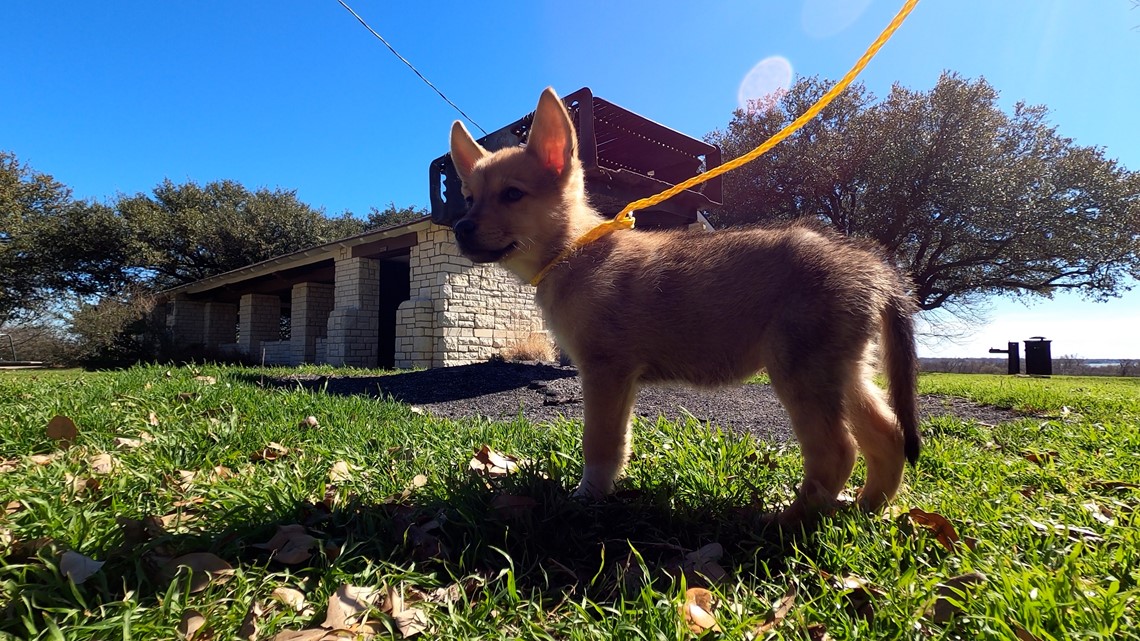 Toast, maybe a coyote, maybe an Australian cattle dog mix (which is Sutherland's current guess) won't be available for adoption until the DNA test comes back in the next two weeks. Available for adoption, that is, if Toast is proven to be an all-domestic dog.
Until then, she is the poster child for urban wildlife protection and the need for more dog adoptions.
"She's crazy though," Sutherland laughed while playing with the puppy. "She may not be a wild canid but she's a crazy puppy."
And crazy popular, coyote or not.