Can't find the perfect holiday sweater for your office Christmas party this year? Don't sweat, Whatabaurger has got you covered.
The popular burger chain just dropped some new swag on their website. They are selling unisex Whataburger Christmas sweaters for $42.99.
The custom-made sweater comes in all adult sizes - from small to 3XL. The material is 100 percent acrylic and machine washable.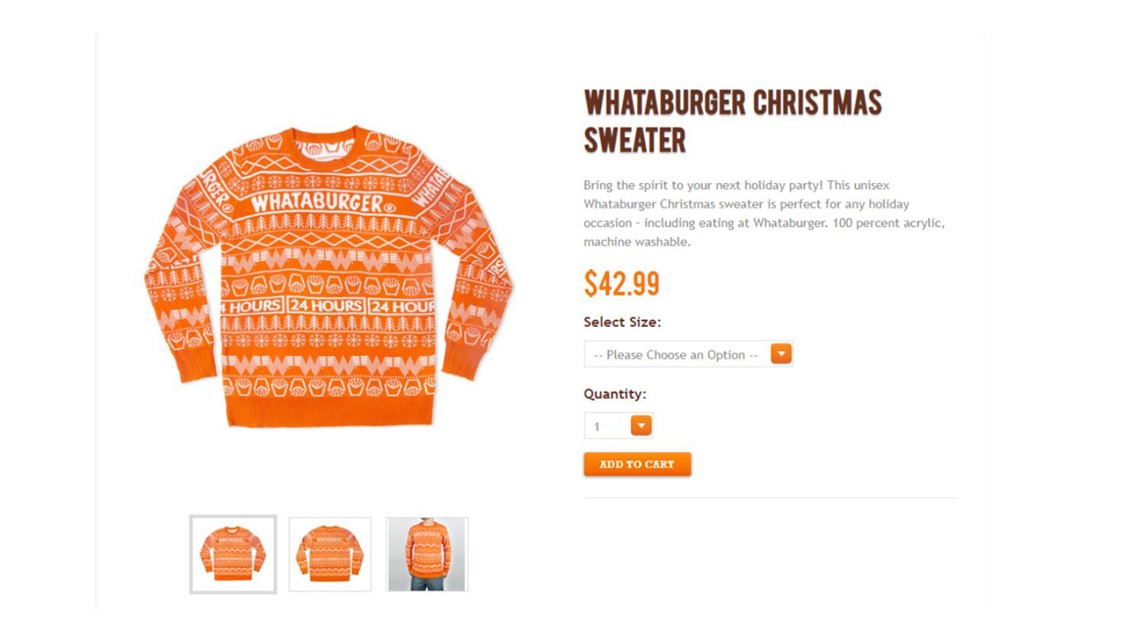 You can purchase the bright, orange Whataburger themed sweater online. The fast food restaurant is also selling other holiday stocking stuffers like Whataburger ornaments, mugs and keychains.