DALLAS – Child predators are pariahs. But when searching for clues to help protect children from becoming victims, they are an invaluable resource.
To get answers, WFAA sat down with two sex offenders, one convicted of sexual assault of a child and the other of indecency with a child, including one who was a well-regarded North Texas teacher before he was caught.
In rare and unsettling interviews, both men agreed to talk candidly about how they enticed their child victims, on the condition that their identities remain hidden.
Sex crimes against children are not uncommon. Statistics show that 10 percent of school-aged children will experience sexual misconduct at the hands of a teacher. How does a predator earn a child's trust? How do they prey right under parents' noses?
Both men talked openly – and discussed whether they knew, or cared, that they were wrong then they chose to sexually target children.
"I took her innocence," said a prominent North Texan who routinely had oversight of children until convicted of sexually assaulting one of them. "I took her ability to be a child… And that was not mine to take. In fact, it was mine to protect."
Did he know, at the time, his actions were wrong? "Absolutely," he told WFAA. He described his crime as "a sexual relationship" with a child.
He went to prison. Now, years later, he's sharing his insight -- and his tactics.
"Are you the type of person that parents might look at and say, 'He looks like a sex offender?'" News 8 investigative reporter Charlotte Huffman asked.
"No."

"You're the opposite?"
"Absolutely," he said. "In fact, I'm the type of person that they would look at and say, 'There is not a chance in the world that he would've done what he did. Not a chance in the world.'"
"Well-liked, well-respected – really tied in. All those things," he said.
"When people hear the word 'pedophile', it creates a certain overly broad, stereotypical mental image which can actually impede a parent's ability to keep their child safe," said Dr. Shan Jumper, a forensic psychologist from Illinois. "People like to believe they could spot someone who is a source of danger to their child. In fact, most child molesters are known to the families, look pretty average and are often quite charming versus being the 'creepy looking guy who lives down the street.'"
Terri Miller with the group Stop Educator Sexual Abuse Misconduct & Exploitation, is a leading expert on educator sex predation.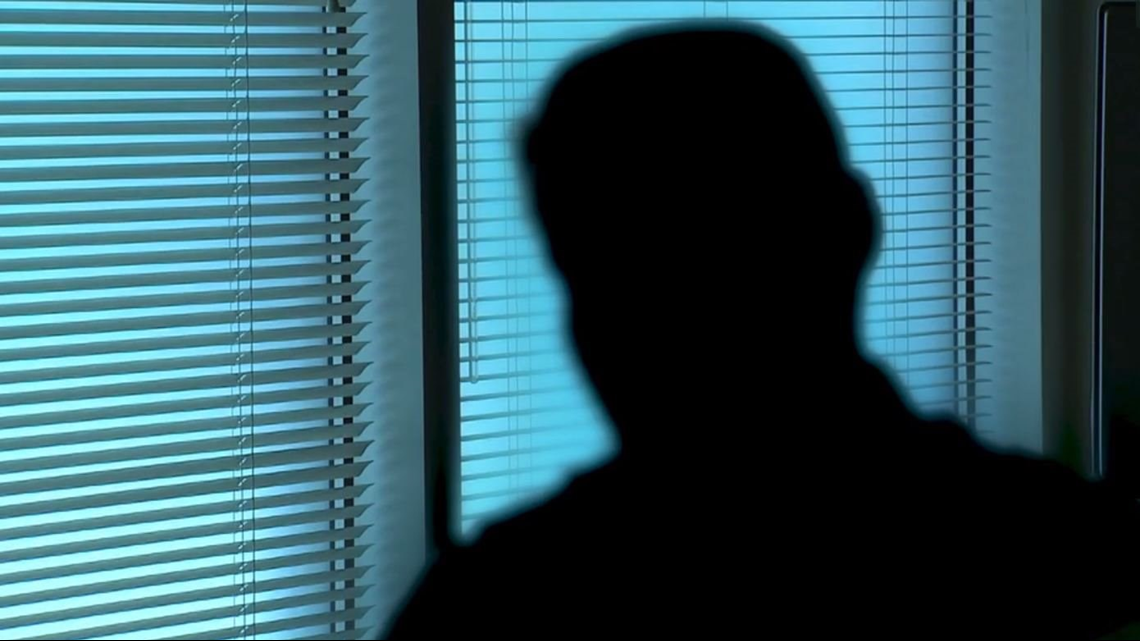 "Perpetrators often wear a mask of deception," Miller said. "It's very common for these perpetrators to be teachers of the year and award-winning coaches.
"The victim," she added, "is the only one who knows the monster."
"I wanted to be the next great mentor to young people," said the former teacher-turned-sex offender. "I wanted to change lives."
Yet this popular North Texas public school teacher had a secret.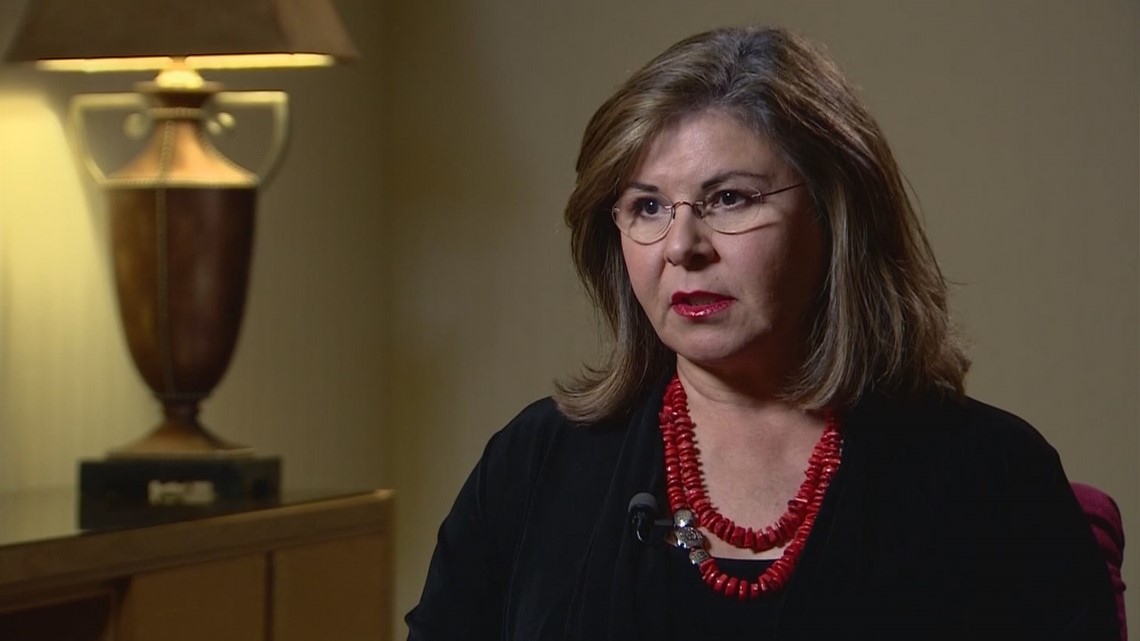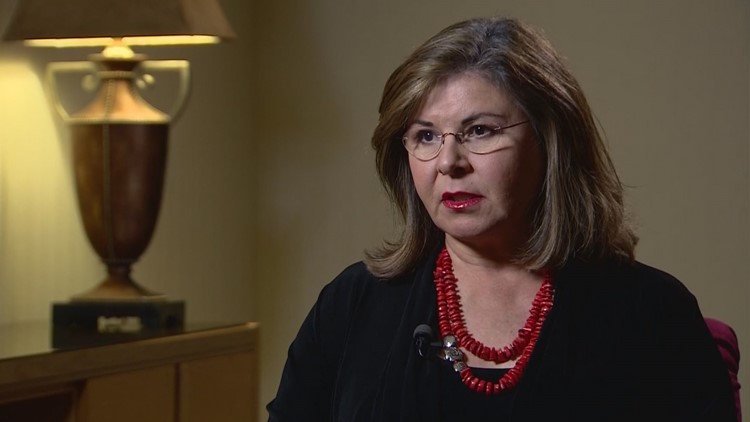 "I had a sexual attraction to an underage female," he said. "For me, pornography was a big trigger."
He sent explicit nude photos of himself to one of his students. He was later convicted of indecency with a child.
"The act itself is about as close to unforgivable as you can get," he said. "I started on a slippery slope and I just allowed it to kind of ride out until I was caught."
Both offenders say the process of targeting a child victim always starts the same.
"It is what we refer to in counseling as grooming your victim," the former teacher said.
Grooming is the common practice among sex offenders of breaking down a child's moral fiber, said Miller.
"They first rape the child's mind in order to rape their body," she said.
The predators told us that the first step is isolating the victim.
"Creating opportunities to be alone with her, apart and separate from the group," the former child supervisor said. "On the bus, sitting together all the time."
Then, he said, he worked to earn the victim's trust.
"You become the child's confidante," he said. "You become the one they look to as the one that is going to provide their answers and give them their guidance. You supersede the really necessary and powerful other relationships in their lives. In fact, you discount them. You find ways in the things that you say and do to discount those relationships."
Earning the child's trust makes it easier to push the boundaries that ensure adequate, safe and healthy barriers exist between teachers and their students, he said.
Often, predators use texting and Facebook to help groom victims, eroding those normal barriers.
"So you allow sexual subject matter to be talked about," the former teacher told News 8. "Perhaps you're open to sexual questions … And of course then you start to push the boundary a little farther. 'Is that something you're interested in? What do you like in those situations,' – inappropriate subject matter," he said.
"It is grooming, because you're gaining their trust on a sexual nature, and that opens the door to commit a sexual offense," he said.
We asked the former child supervisor how he kept the parents from knowing or suspecting he was having sex with his young victim. His response was quick and pointed.
"Lied. Continually," he said. "We would sneak around and find ways to meet at the mall or meet at the movie theater… When we became sexual … that's when everything went into protection mode, 'We've got to hide this, keep this secret.'"
The former child supervisor offers these tips to help protect your children – from people like he says he used to be, prior to undergoing therapy.
"If a parent sees their child spending an inordinate amount of time with a significant adult that is outside the family, that is something to really spend some time looking at," he said.
"If your child starts talking about another significant adult in ways that you are going, 'I didn't realize you guys were that close,'" then there could be a problem, he said.
"Any attempt to gather favor, connection, is a part of that grooming process," he said. "That desire to have kids like you, have kids connect with you, where you can joke with them, where, though you are an authority figure, you are not seen as an authority figure."
So, what's the top deterrent? Both men told us it's simply an adult who cares enough to take the time to monitor their child's electronic communication.
"It shouldn't be a bad thing for a parent to take a look at a phone and see what's going on," the former child supervisor said. "In fact, if they're not doing that, they set themselves up for a lot of heartache.
"This whole situation thrives in secrecy," he added. "It will never survive in the midst of the light. So as much light as you can pour onto something, the better off a parent is going to be."
How often are teachers having sex with students?
Currently, the Texas Education Agency has 222 open cases of teachers-student inappropriate relationships. That's 28 percent more so far this fiscal year compared to the same time period last year. "It's across the board," Doug Phillips, TEA's director of educator investigations, previously old News 8 Investigates. "From the smallest districts to the largest districts, from the Valley to North Texas, it's everywhere."
The Department of Education estimates that 4.5 million students, or about 10 percent, experience sexual misconduct at the hands of a school employee some time between kindergarten and 12th grade.
According to the most recent data from a nationwide survey of 8th- to 11th-grade students asking about incidents of unwanted sexual attention at school, nearly 7 percent, or about 3.5 million students, report having physical sexual contact from an adult, most commonly a teacher or coach, in their school (Shakeshaft, 2004). These students describe unwanted touching on breasts, buttocks, and genitals; forced kissing and hugging; oral/genital contact; and vaginal and anal intercourse. Reports of educator misconduct that doesn't include touching a student, but rather sharing pornography, sexual talk, sexual exhibitionism, or masturbation raised the proportion to about 10%, or nearly 4.5 million students (Shakeshaft, 2004).
Here are some resources to help parents and caregivers protect children from sexual predators.
What should you do if you suspect your children are the victims of abuse? Call municipal and school police immediately.
Should I be concerned about this teacher? Beware of:
• Adults who prefer to be in the company of students rather than other adults.
• Conversations with other faculty that frequently focus attention on student(s) with sexual undertones/attraction.
• Students spending inordinate amounts of time with a teacher/coach/other school worker, student's class and activity schedule includes excessive selection of one teacher's courses/athletics/club sponsorship/teacher assistance.
• Verbal grooming: jokes of a sexual nature, flattery, sexual innuendo, provocative discussion about personal life, inquisitive conversation about student's personal life.
• Physical grooming includes: seemingly innocuous touch, an "accidental" brush of a student's breast, buttocks or genital area; slaps on the buttocks, grabbing breasts, hugs, hand holding/strolling arm-in-arm, shoulder rubs, kissing, embracing, piggy back rides, tickling, physical horseplay/wrestling, allowing students to sit on lap.
• Transporting student or loaning of automobile to go off campus.
• Providing frequent hall passes, frequently calling student out of class, singling out student for alone time, inequitable preferential treatment of student target, using "pet" names.
• Providing students with alcohol or drugs and attending/hosting parties.
• Infiltrating students' home life, authority extends into student's social life, taking student on frequent outings or holding sleepovers.
• Gift giving, cards, cell phones, athletic gear, clothing, school supplies, books, money, movie/event tickets, jewelry, etc.
Signs a student could already be a victim:
• Secretiveness, anxiety/panic attacks, nervousness, depression, euphoria, anger, fearfulness, absenteeism; weight fluctuations due to eating disorders/drug/alcohol use; sudden disinterest in school, appearance, socializing, extracurricular activities; familial conflict, and disassociation from friendships.
What parents need to watch for:
• Overt trust established with teacher/coach/other school worker; frequent planned/spontaneous home visits and phone calls from teacher/coach/other school worker; requests/offers for alone time with student such as outings/babysitting/tutoring/practicing. Parents feeling unwelcome to participate. Providing food, shelter, money or assistance to parent/family.