"It's happening. It's exciting. It is exciting," Brenda Baumert said to her sister Sandra Hammons, as they were driven onto the tarmac at DFW International Airport last Friday.
"Grandma would be saying, 'thank you Jesus,' she would," Baumert said of their grandmother Lela Shoup, who died never knowing what happened to her son.
First Lt. Noel Shoup was 25 years old when the B-17 he was piloting in an assault on German positions in WWII was shot down over France in 1944. The crash was so severe that he and his co-pilot were never identified or recovered.
"We knew about him because our grandmother talked about him all the time," Hammons said. "Until the day she died, all her life she never gave up. She never gave up."
"I know my grandmother, I know she prayed, 'dear God bring my boy home,'" Baumert said in an interview last month at the Dublin Historical Museum. "Now, here's God, 79 years later, he's answering her prayer. He is bringing her boy home."
This past Friday, at DFW Airport, Shoup did finally come home.
"Wow, grandma, here it is," Baumert exclaimed as an American Airlines flight from Omaha, Nebraska pulled up to gate C2.
"Welcome home Noel," she shouted as a flag-draped coffin was lowered from the rear cargo section of the plane.
The Defense POW/MIA Accounting Agency, identifying long-lost American troops from every conflict back to World War I, maintains identification labs in Honolulu, Hawaii and Omaha, Nebraska.
"Put your hand over your heart," Baumert told Hammons.
"Welcome home uncle," she shouted again. "He's finally home grandma."
Accompanied by pall bearers from Fort Cavazos and greeted by members of the Patriot Guard Riders, a hearse carried Shoup's remains on the two hour journey home to Dublin.
"It's a really refreshing thing to see that there are this many people that care this much," said Hammons.
"And I'm so thankful that he gets this honor. Because he deserves it," said Baumert.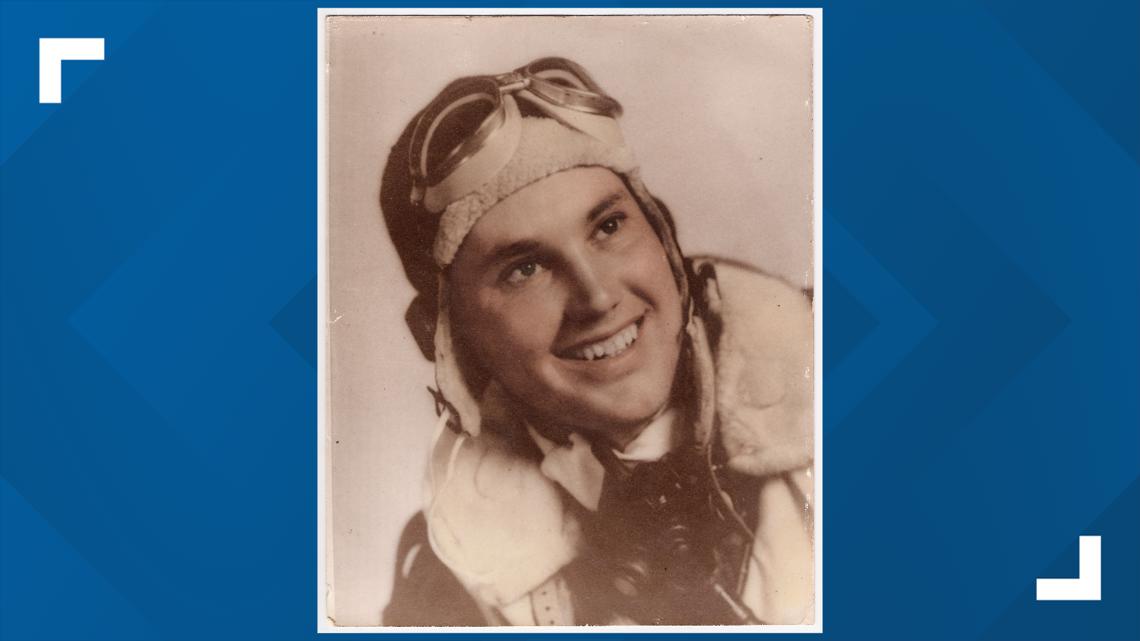 But the long-overdue honors were just beginning.
Sept. 11 would have been Shoup's 105th birthday. A good day, his family decided, to bury their hero next to his mom who always prayed for his return.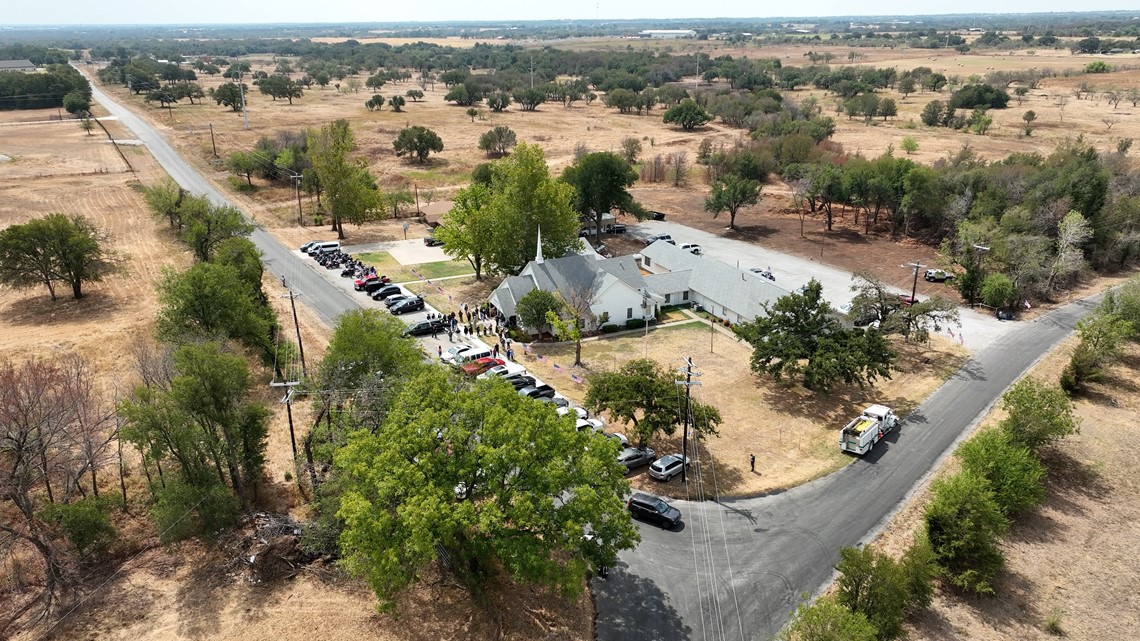 "Thank you for your presence here today," Hammons said in a welcome to mourners who filled Greens Creek Baptist Church in Dublin, where an Army Air Corps uniform was placed next to Shoup's coffin.
His identify was confirmed in just the last few years because the crash site was searched again. A box of remains labeled X-452 interred in a European cemetery was exhumed and processed for DNA at the lab in Omaha. An updated search of the original crash site also unearthed a gold ring: a Dublin High School ring from 1936 with the initials N.E.S. engraved inside. Shoup had finally been found.
"This is phenomenal," Baumert said with that ring, on a gold chain, now around her neck.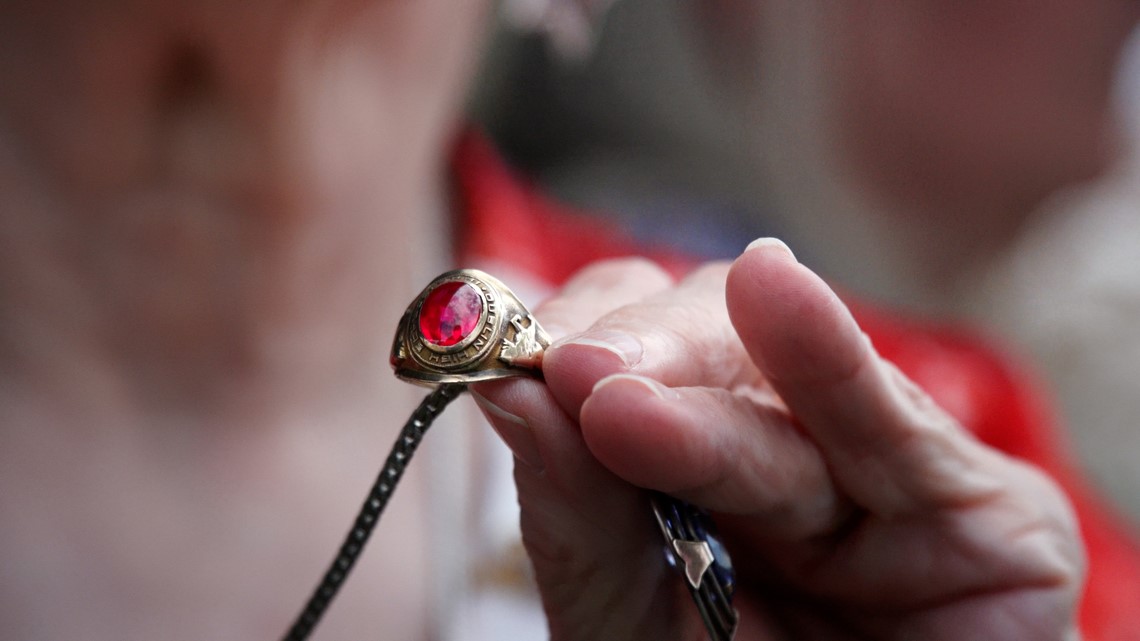 Shoup was buried on Sept. 11 at Upper Greens Creek Cemetery near his parents and other members of his extended family.
Hammons told the assembled mourners that this was not a time to grieve, that it was a day of celebration. From WWII alone, more than 72,000 families of the missing are still waiting for a homecoming like this one.
As Shoup's casket was lowered into the Erath County dirt, Baumert wanted to say one more thing to their grandmother buried just a few feet away.
"Your son is finally home, grandma. God has answered your prayer. What else can you say," she said.
What else, other than welcome home.