ARLINGTON, Texas — Jack Richardson is not afraid of a camera.
In fact, he rather likes being a star.
The moment his mother, Amy, hits record on her cell phone and points at him, Jack almost sings, "Hello! Welcome back to Jack's Snacks!"
Jack's Snacks is a weekly taste test the mother and son record and post on social media. Their segments began a little less than a year ago, but the journey dates back almost two decades.
Jack was about 18 months old when he stopped eating what Amy and Blue Richardson put in front of him.
It was one clue -- but not the first clue, that Jack was not like his twin brother.
"I knew at two weeks old there was just something different about Jack," Amy said. "I would hold Sam in my arms and Sam would gaze at me and snuggle up."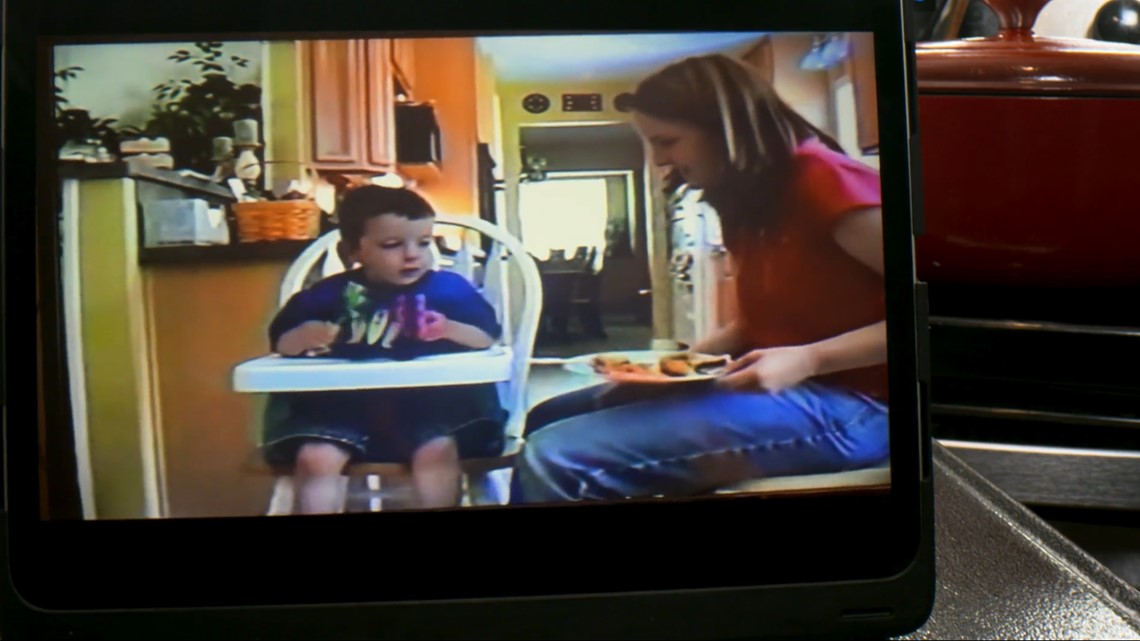 "And then I'd hold Jack and he'd look away and arch his back, and there was just something different."
An autism diagnosis came when Jack was two years old. Intense therapy began right away with a young therapist named Jess who focused on Jack's aversion to food.
"He would not put a new food on his plate. He would not touch it. He didn't want to smell it. He would freak out if there was something foreign put in front of him," Amy said.
Jess and Jack would spend hours getting used to a new food being on his plate, then more hours easing Jack into touching that new food. Each time he did, there were cheers and celebrations.
But sometimes the opposite happened.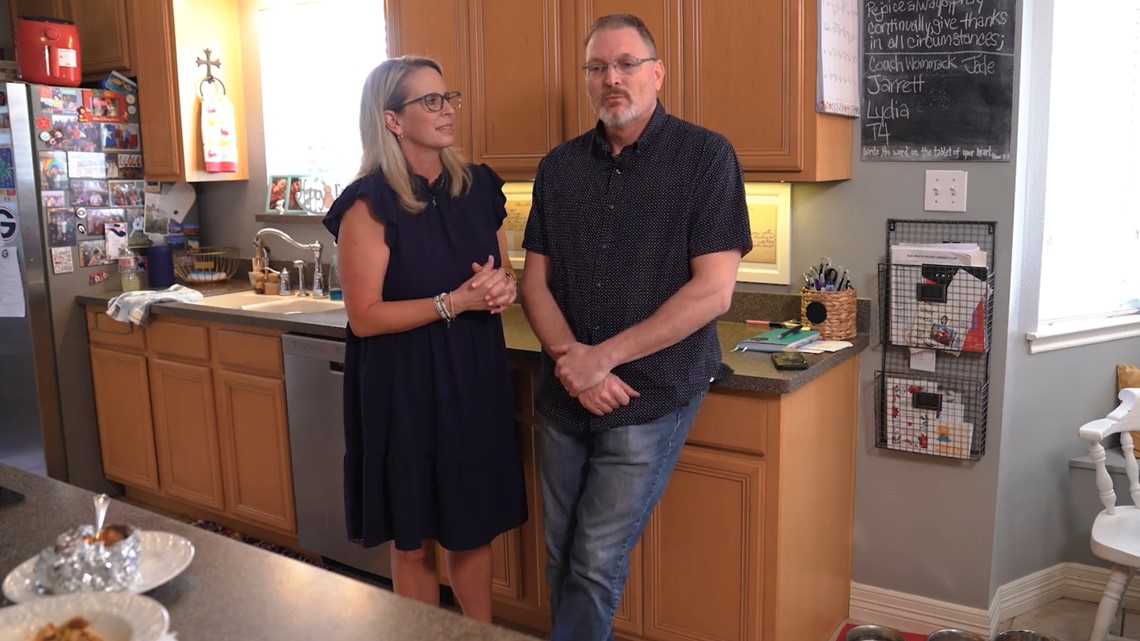 "There were days that there were tears. There was screaming. He did not want to do it," Amy said.
For about two decades, he ate seven foods: waffles, sausage, bacon, scrambled eggs (made in the microwave, which Amy says are disgusting), French fries, sweet potato fries, and chicken nuggets.
Jack will turn 22 in early May, and maturity has unlocked a newfound sense of adventure.
"He was at the grocery store with me. We're in the produce section and he said, 'I think I should try new foods.' And I'm like, what is happening? Whose son is this?" Amy said.
He decided to taste watermelon because that's something his grandfather loves.
When they got home, Amy grabbed her phone and shot a video of Jack taking his first-ever bite to show it to her husband and Jack's twin brother.
And Jack's Snacks was born.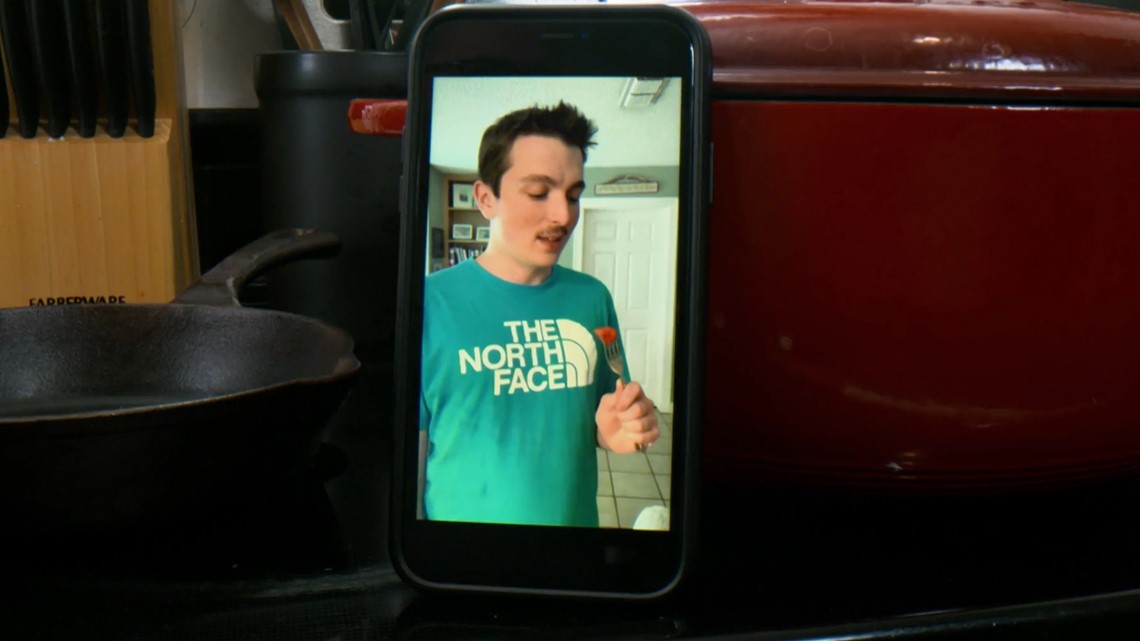 He's tried salsa, spaghetti, pizza, peanut butter and jelly, sweet potatoes, chili, cauliflower, broccoli, and salmon – and he continues to take suggestions.
He loves some of it - but not all of it.
"He often says, 'Mmmm. Delicious!' But his face just belies the whole thing," said Blue.
It takes great courage to try new foods and to share his reaction with the world.
"Because it will help other people with autism try new foods. And other people with special needs as well like Down syndrome, etc," Jack said.
He explained that his aversion to food was rooted in smells and fear that he wouldn't like a flavor. Jack is aware he has autism, but he's proud that it gives him different abilities – not limited abilities.
"It makes me feel like I am me, and it makes me feel proud that I can do things that no one else can do. Like draw things that no one else can draw and make videos that no one has ever seen," he said.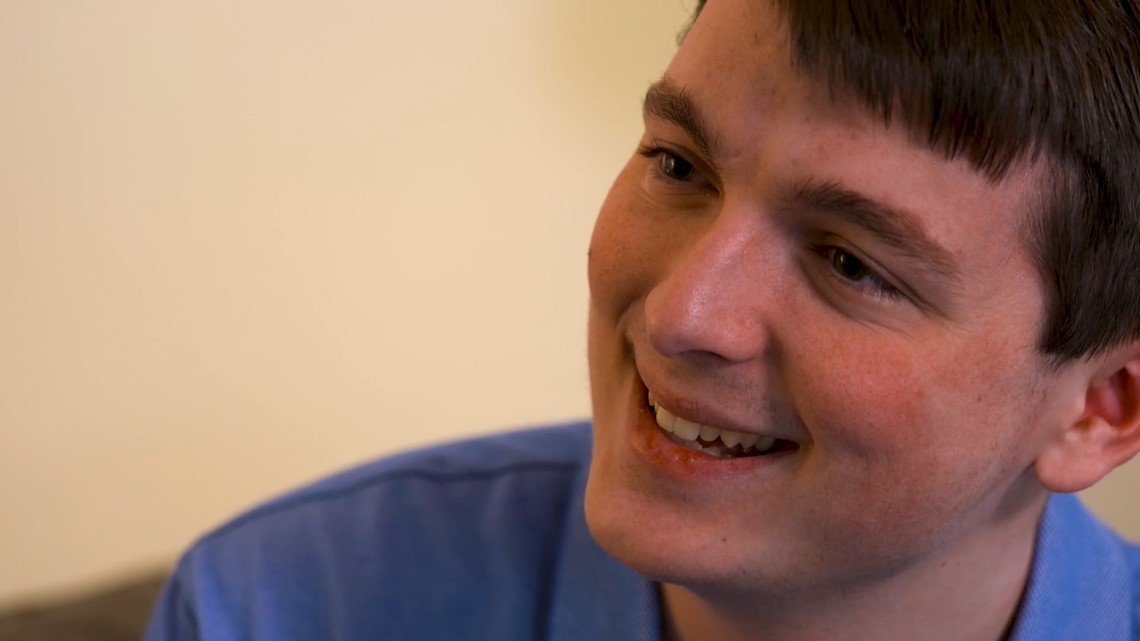 "I'm over the moon," Amy said. "I mean, it makes me want to cry because when I think of those early days and the feeling of, what is going on with our son? He is a completely different kid and knows that there are opportunities for him. He's going to school. He's thriving. It's created independence."
"When he was three or four, you just, you just don't know how far he can go," Blue said.
The couple admits Jack's early years sometimes presented more of a challenge than they felt prepared to meet.
"There are moments when you are like – could something just swallow me whole?" Amy said, recalling public meltdowns, including one on an airplane. "I won't sugarcoat it that it's easy. It's not."
The Richardsons said therapists, a loyal support network of family and friends, prayer and patience helped them all get to the point where they are now.
They wish they could draw a map for other families raising a child with autism could follow, but every journey on the spectrum is different.
"Community is a big deal," Blue said. "Being able to lean on people and ask for help."
"Other families can do the exact same thing and there's not that progress," Amy said, "and that stinks. That's what is so hard about autism."
"There is hope. There is help. Yes, it's hard. And yes, some days are really crummy. But there's so much laughter and there's so much joy," Amy said.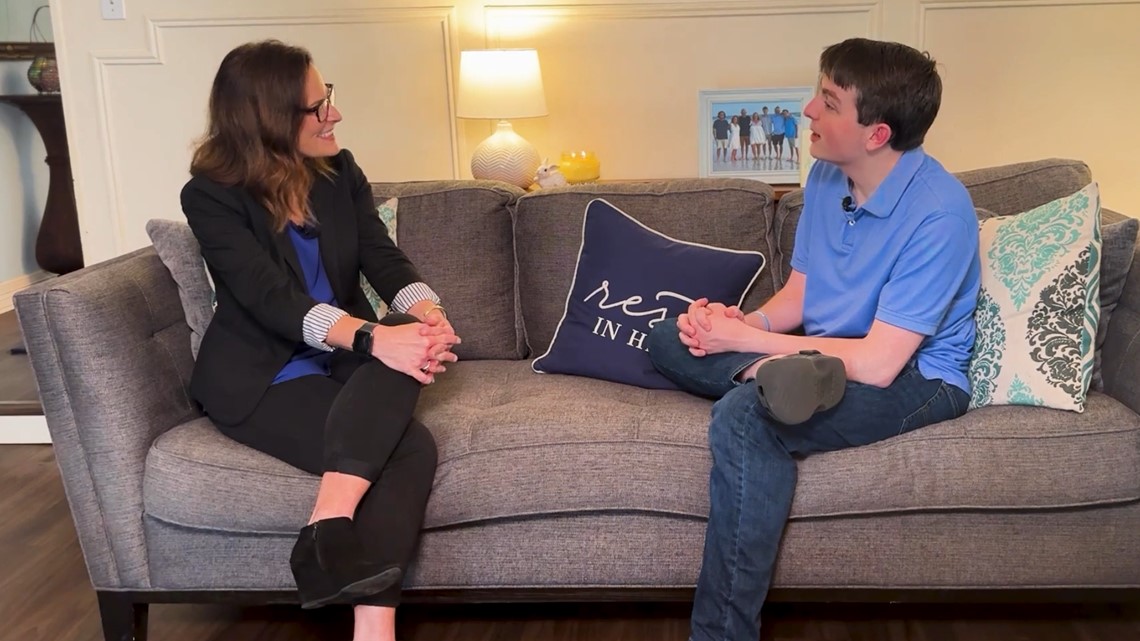 Jack is beginning to incorporate some of the new foods he's tasted into his diet – as long as Amy and Blue encourage it.
But spicy food and sweets are a hard no.
Each taste test is a celebration of a young man bravely challenging himself to reach far beyond his comfort zone.
But celebrating small steps is something they're used to.
"We get to see the world through Jack's eyes which is a beautiful thing," Amy said. "He shows us things we wouldn't have seen. He notices things we don't notice. We celebrate every milestone. I remember the first time he spontaneously said he loved me. I tackled him. I wouldn't let go. It was always repetitive. But he finally said it on his own. So there's always something to celebrate."
"There's always something good in the struggle," Blue said. "That's how God grows you."