FORT WORTH – At Paschal High School, he wasn't voted most likely to succeed, but no student since has accomplished as much as Alan Bean who died last week at age 86.
"You know you can't really put in perspective what was thought of him at that time," Dr. Don Matheson, 85, said.
He was buddies with Bean in the Class of 1950.
Born in the Texas Panhandle and moving to Fort Worth in high school, Bean was the serious student who went on to become an astronaut, piloting Apollo 12 to the Moon. He become the fourth human – and first Texan – to set foot on the lunar surface.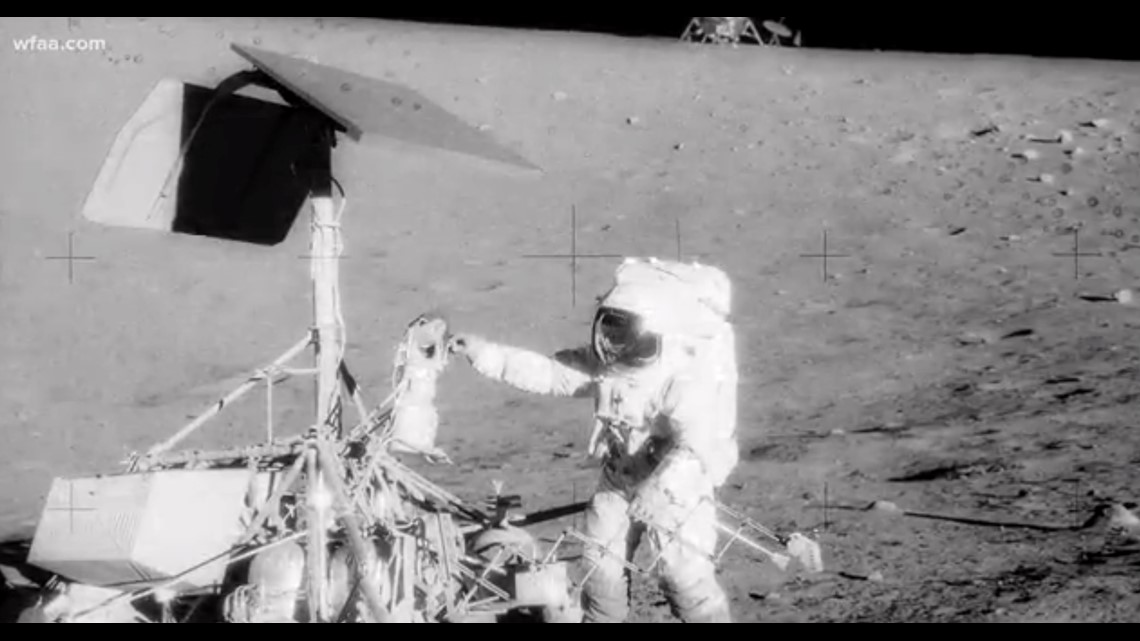 Matheson said he kept his two children up late that night in Fort Worth to watch his classmate making that historic landing.
"I knew that they were going to sink into the moon dust and that would be the end of them," Matheson recalled while laughing.
Besides a lightning strike after launch and inadvertently damaging a video camera, Apollo 12 successfully placed experiments on the Moon and its astronauts returned with 75 pounds of rocks and lunar soil.
"I have a great deal of admiration for the courage, ambition, and accomplishment of what he did. It's unbelievable," Matheson said.
In December 1969, 100,000 people showed up in downtown Fort Worth for the astronauts' welcome home parade.
A WFAA report from 1969 called the parade "the event of the decade" in Fort Worth.
"It's good to be home. I can tell you that," Bean said at a press conference at the time.
The Paschal High graduate went on to command SkyLab – the first U.S. space station. In all, Bean spent 69 days in space -- 31 of those hours on the Moon.
But eventually he gave up being an astronaut to become an artist.
"After Skylab, I began to say I've seen sights that no other artist in all of history has ever seen – like the surface of the Moon. I thought if I could paint that well enough, maybe I could do something in the art world," Bean said in a 2009 interview with NASA.
"He cut up some of his space patches that actually had moon dust on them and actually blended them in with the paint," said historian Farris Rookstool, III.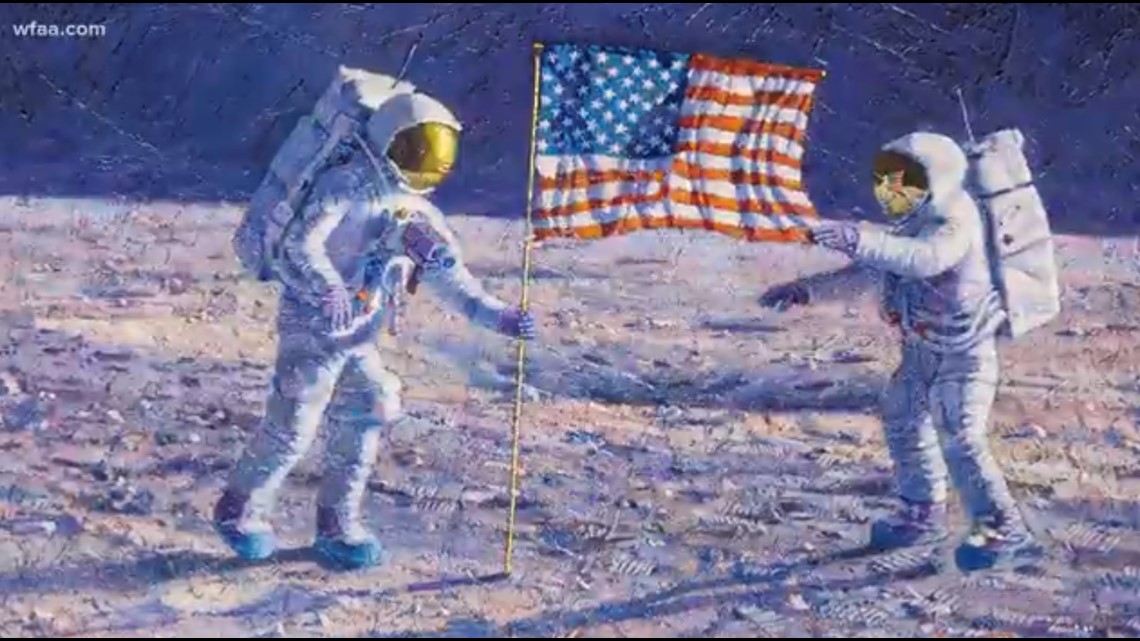 Bean's paintings – with those traces of moon dust – now sell for up to six figures. Even Bean's brushes cost hundreds of dollars. Rookstool owns one of each.
"This is an All-American story. This is the hometown hero that walked on the moon, that didn't forget his roots in Fort Worth, that took the keys to the city to the moon," Rookstool added.
An Apollo 12 mission patch and small school flag – also carried to the moon – still hang in the school office at Paschal High. For 49 years, Dr. Matheson has kept his buddy's now-tattered business card in his wallet as a matter of pride.
NASA said Bean's family has not yet released information about funeral arrangements.