Temperatures are expected to remain in the upper 90s and may hit 100 this weekend. That alone isn't enough to prompt the heat advisory the Dallas-Fort Worth area will remain under for much of the weekend.
The dew point measures the amount of water vapor in the air. The higher the dew point, the heavier the outside air feels.
The dew point is expected to be in the low- to mid-70s most of the weekend, meaning it will feel much hotter than the temperature.
When the dew point is higher your sweat doesn't evaporate because there is too much moisture in the air. This makes you feel hot and sticky because when your sweat evaporates it cools you down.
On Saturday, the high temperature is expected to hit the triple digits for the first time this year.
Coupled with the high dew point, temperatures could feel as high as 111, which is why the heat advisory is in place.
The average first 100-degree day in the Dallas-Fort Worth area is July 1, but last year the first 100-degree day didn't occur until July 30.
The area averages 18 such days a year.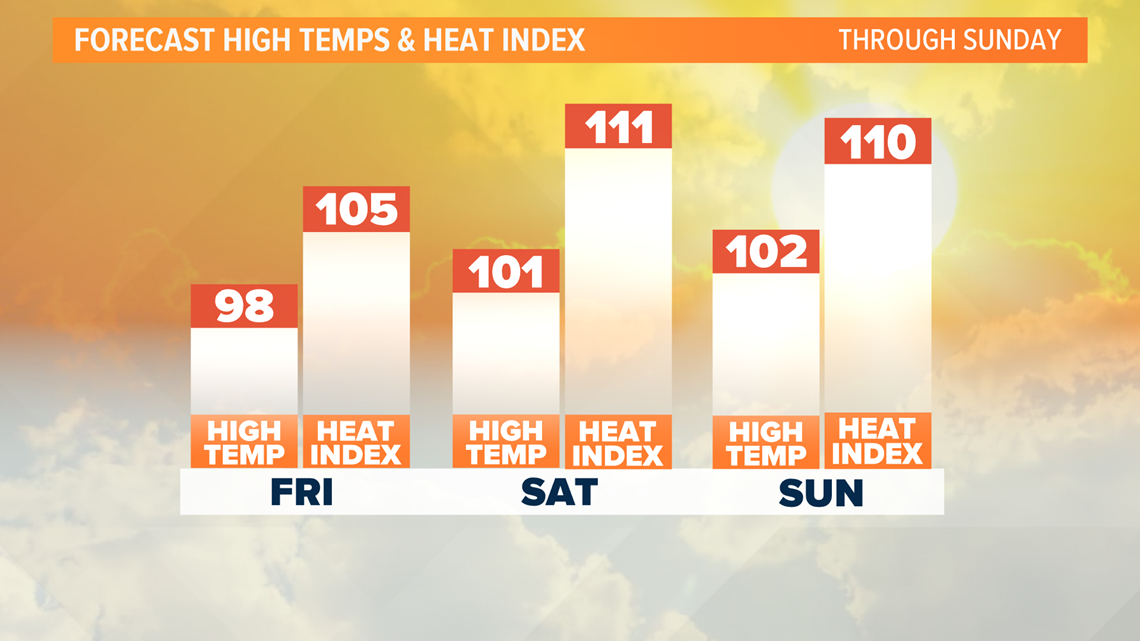 Temperatures next week will remain in the upper 90s and possibly triple digits. The dew point won't be as high, but it will still feel hotter outside.
Be sure to drink a lot of water and avoid being outside for long periods of time, if possible.
Full D-FW weekend forecast: