DALLAS — September is in full swing and it will actually feel like it in North Texas!
Quick facts
Sunday - sunshine returns
90s make a return in the extended forecast
Some storms possible midweek
Rain Totals So Far
Some parts of North Texas REALLY cashed in this week. The highest totals have been mainly south of the metroplex where some areas saw 2"-3"+.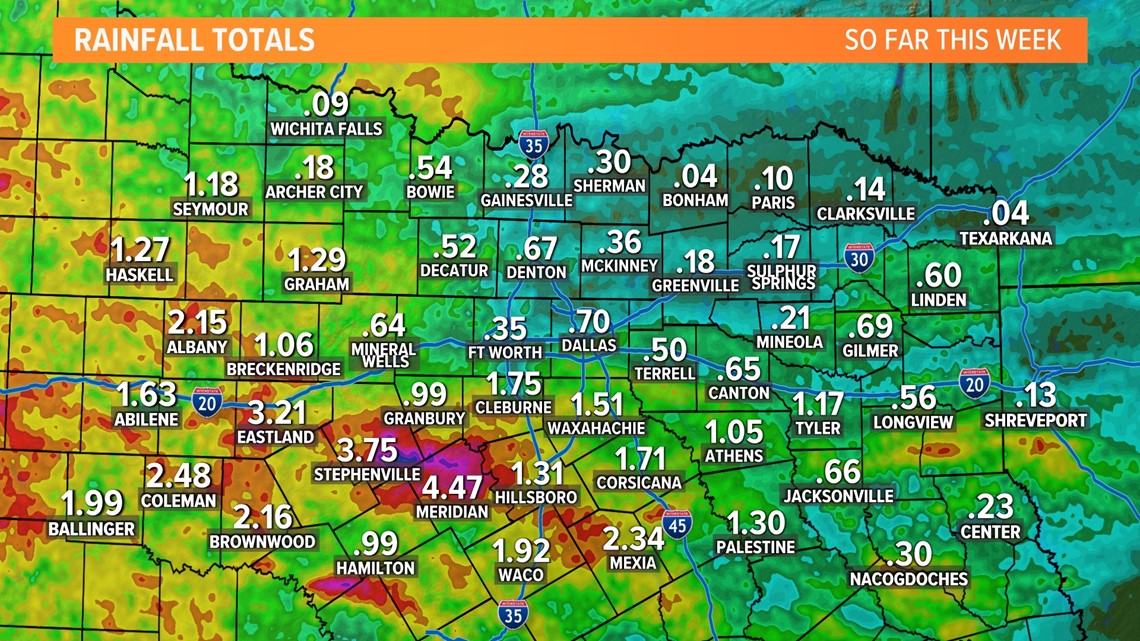 Sunday
Back to the 90s! Our first "fake fall" is coming to an end and the 90s are back starting Sunday. It'll be sunny with a light, north wind returning. It'll be slightly drier through the afternoon.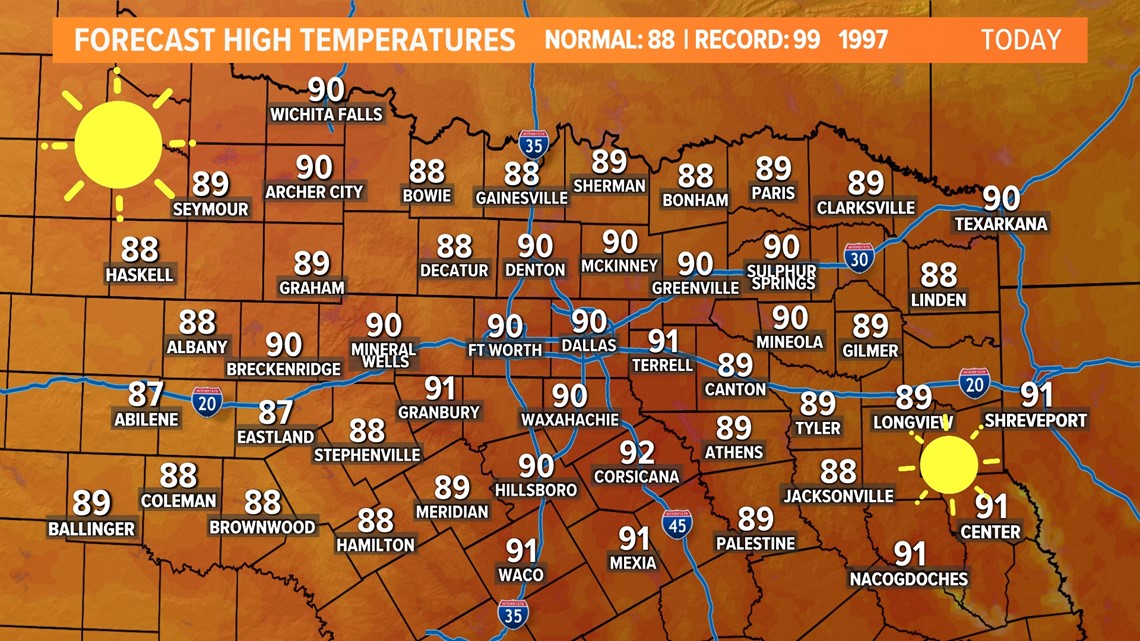 Storms return midweek
Monday will be a bit warmer and breezy. A disturbance brings storms to Oklahoma on Tuesday. A few of these storms could make it into North Texas Tuesday afternoon. These storms could bring strong winds and large hail. As of now, it looks like the highest rain coverage will be north of I-20. Be sure to keep checking back in for a better idea of the timing as we get closer!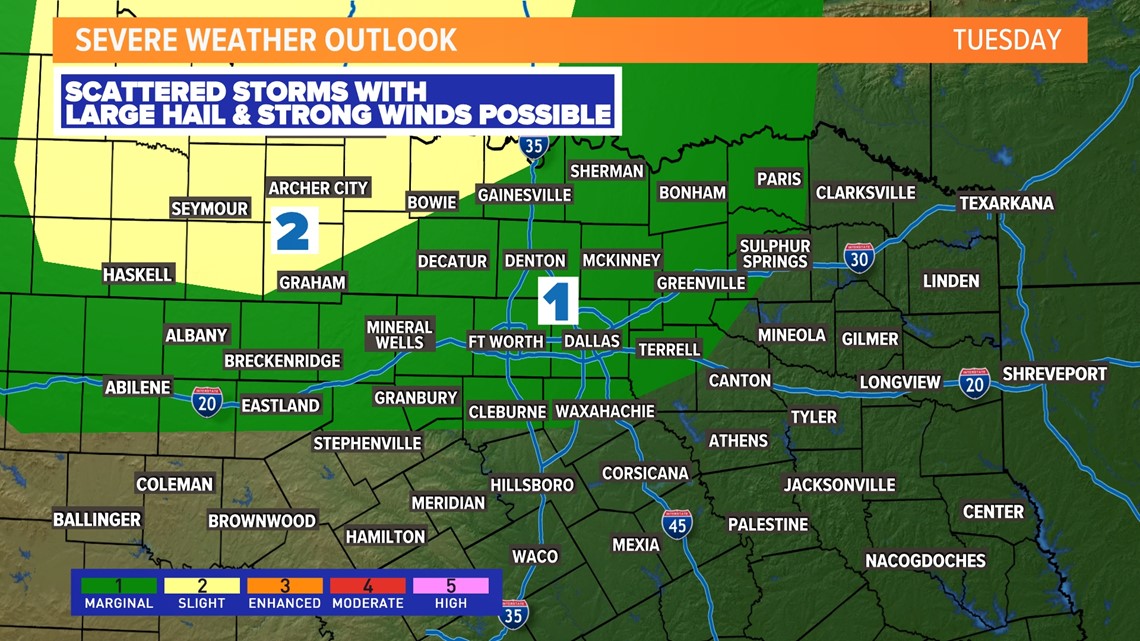 10-day forecast
No more 100s!! But temps do warm into the upcoming week with 90s making a return. Thankfully, it is low low 90s. This is still considered two to five degrees warmer than normal.
Some rain chances make a return during the workweek, but none of the days look to be washouts at this point.