Enjoy the warm temps while they last!
This weekend into early next week will be warmer, but another cold front and maybe, just maybe some wintry weather will be around by the middle of next week.
THIS WEEKEND
Warmer weather on the way!
Saturday will start off cold with morning temps in the 30s, but with sunshine, highs will top out in the 60s for most by afternoon.
Even though some clouds will make a return on Sunday, temps will be even warmer with highs reaching the 70s for almost everyone.
We stay dry this weekend, so enjoy the warm-up!
NEXT WEEK
February will get off to a warm start with highs in the 70s again on Monday. However, changes arrive by Tuesday into Wednesday.
Our next cold front will arrive on Tuesday bringing cooler temps, and a chance for some showers and storms.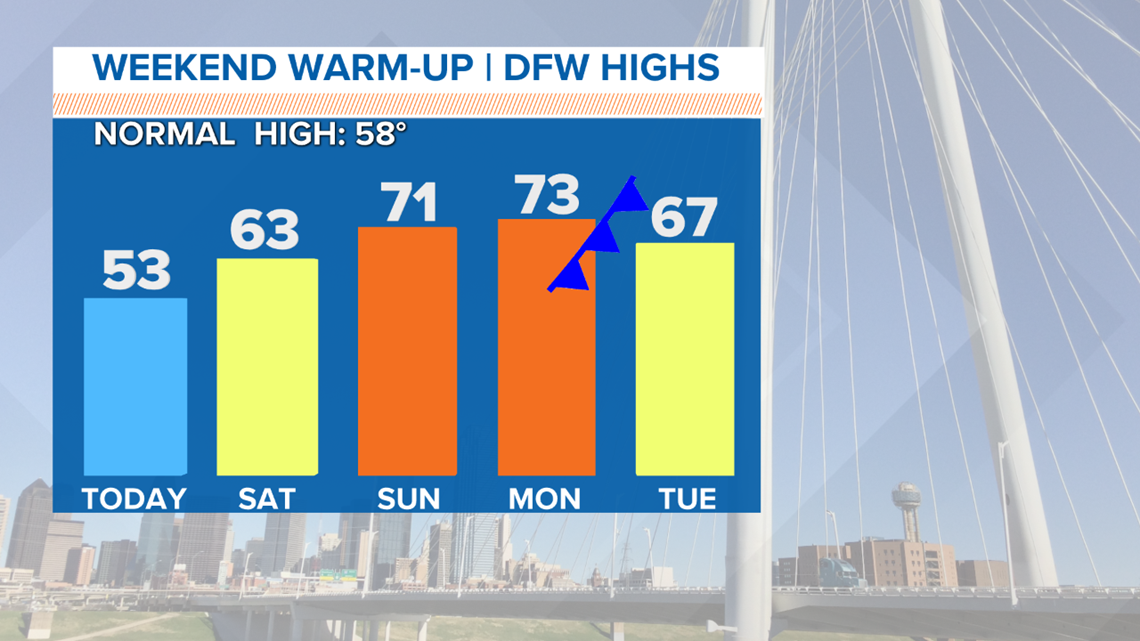 Things start to possibly get a little more interesting by Wednesday.
With cold air in place, a disturbance will move overhead bringing back at least the chance for rain. But if temps are cold enough, a wintry mix is possible.
There are still A TON of details to work out, and nothing is guaranteed at all.
Right now it looks like the best chance for any wintry weather would be across the western half of North Texas.