DALLAS — We did it! We were officially above freezing Friday afternoon.
The 2 p.m. observation showed above-freezing temperatures at DFW Airport! Coupled with this sunshine that broke out today across North Texas, the ice on the roads has been melting nicely today. This is especially true on the more heavily-traveled roads.
We're not out of the woods, yet
While the melting is wonderful for travel, it also brings the concern for black ice to develop tonight.
Temperatures every night for the rest of the week and through the weekend will drop well below freezing. Melts that happen where the moisture stays on the roads will end up refreezing each night as black ice.
So, take it extra easy on bridges and elevated surfaces where slick spots may still exist -- especially early in the morning.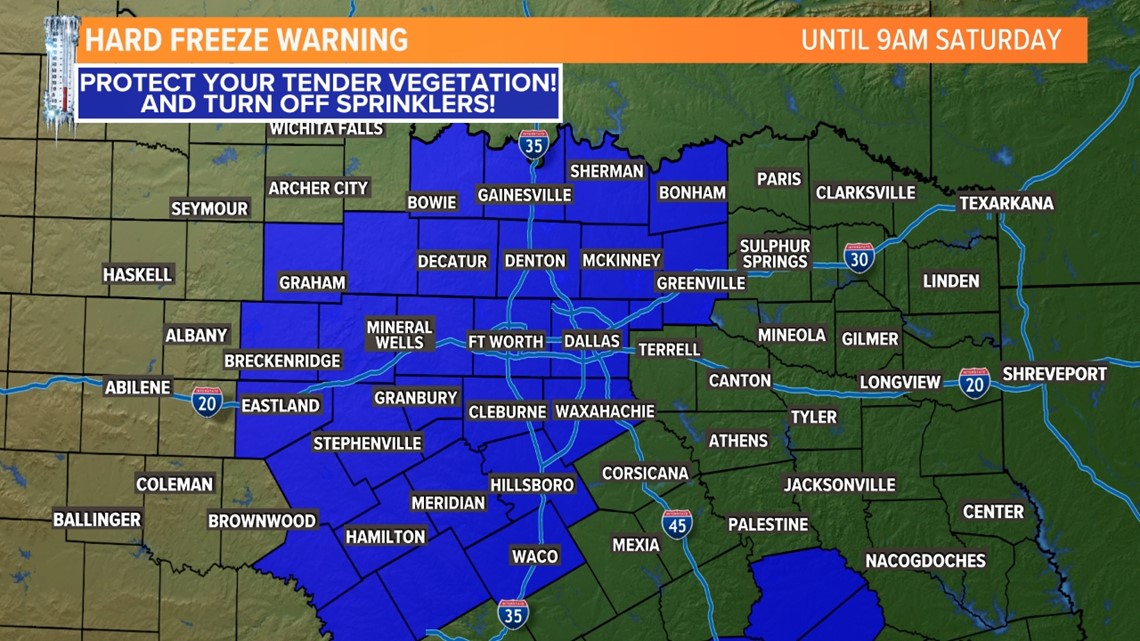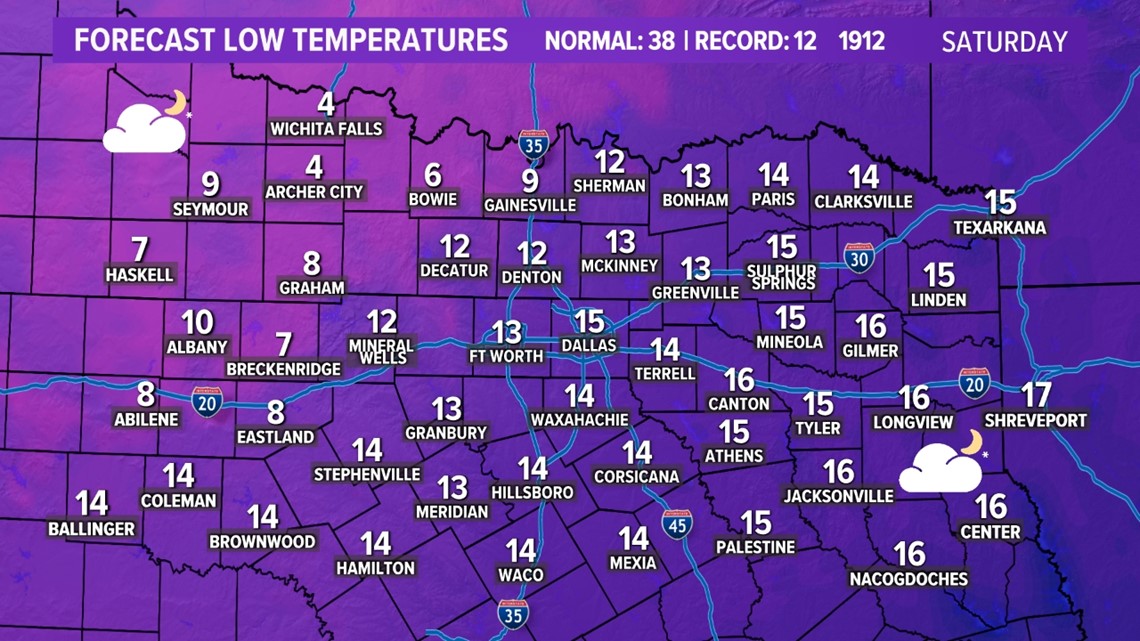 Freezing fog?
It's a term we don't use very often around North Texas, but freezing fog is a possibility early Saturday morning.
With light winds, clear skies and temperatures crashing close to the dew point temperatures, very patchy fog may develop in the below freezing air. Sometimes, it can create slick spots on roads, and it can certainly reduce visibility.
The concern level is low at this time, but it's something to be mindful of if you plan on traveling Saturday morning.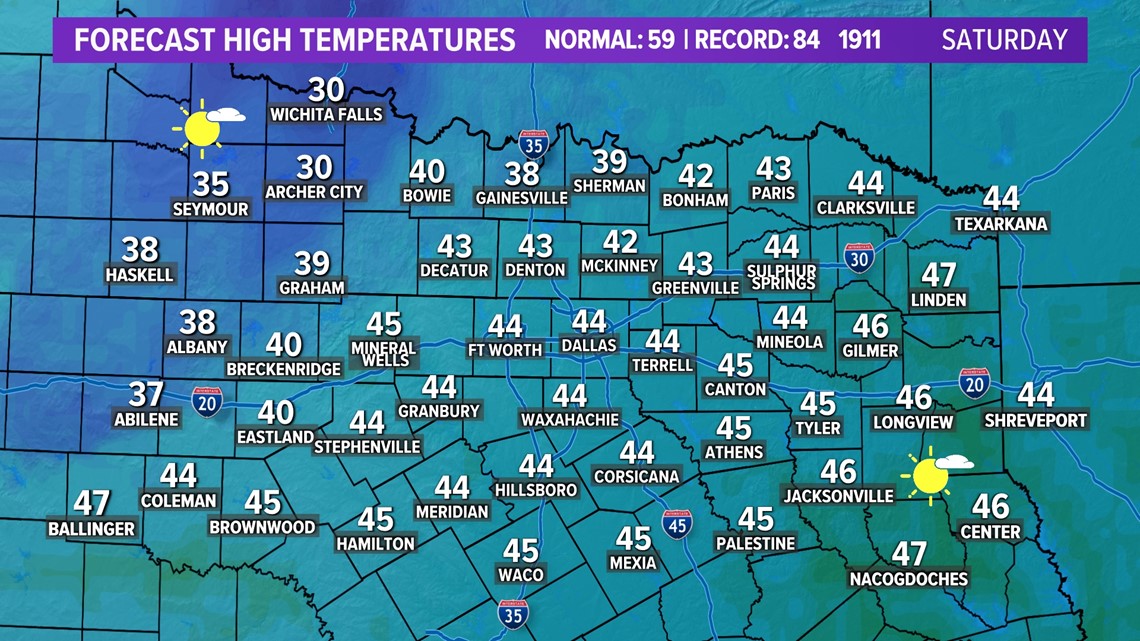 Saturday afternoon, highs will jump into the low to mid 40s with lots of sunshine. This will help the icy road situation immensely. Major improvements are expected on all roads this weekend.
The other factor to remember, however, lows by Sunday morning will again drop well below freezing. So, yet again, more black ice is possible Sunday morning. We should be 100% in the clear from that concern after the weekend.