Today will be quite a shock to the system compared to where we've been recently.
Much cooler air will spill into North Texas during the day with temps holding in the 50s all day long. Couple that with a gusty wind from the north and it will feel even colder.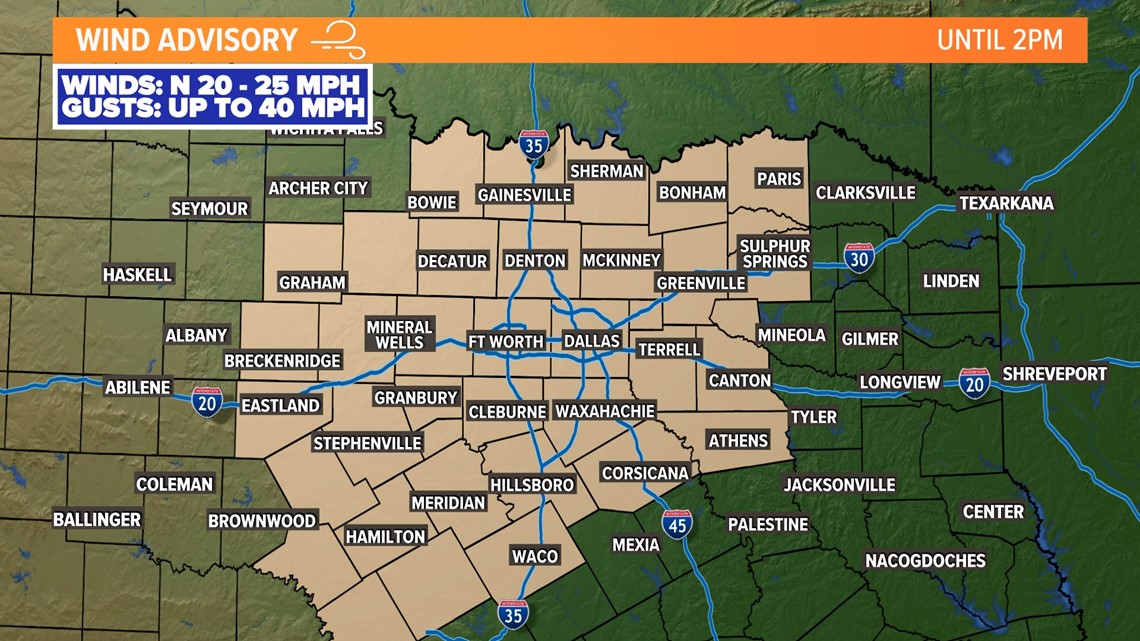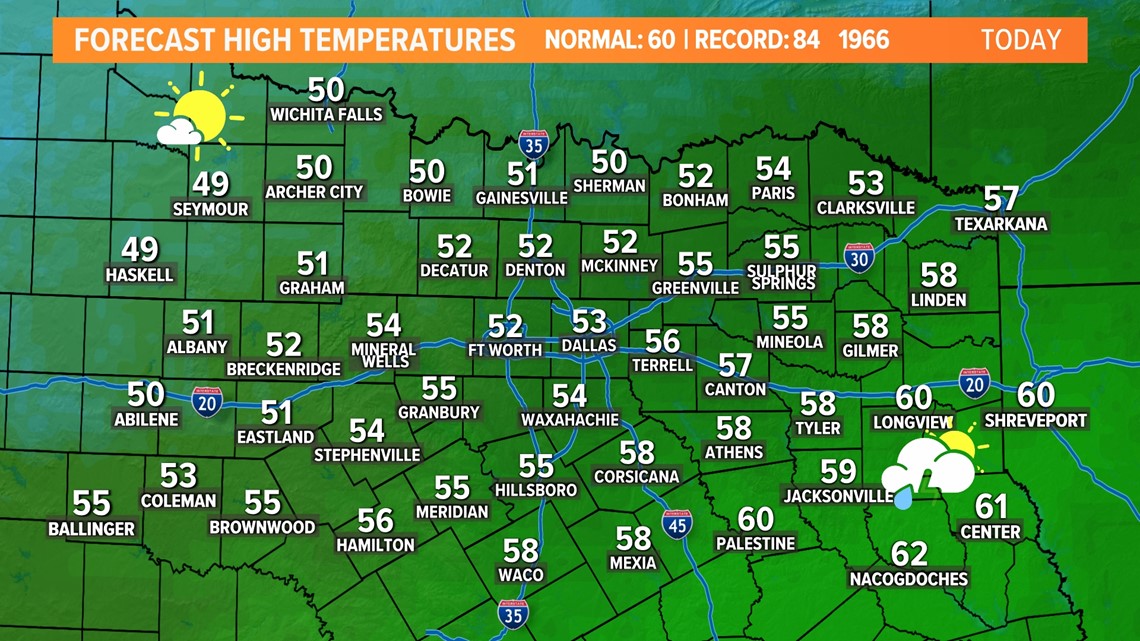 Rest of the week
While the first part of the week will be back to normal for this time of the year, another big warming trend is in store by the end of the week.
By late week 70s make a return with perhaps even some 80s possible by Friday.
The roller-coaster ride continues!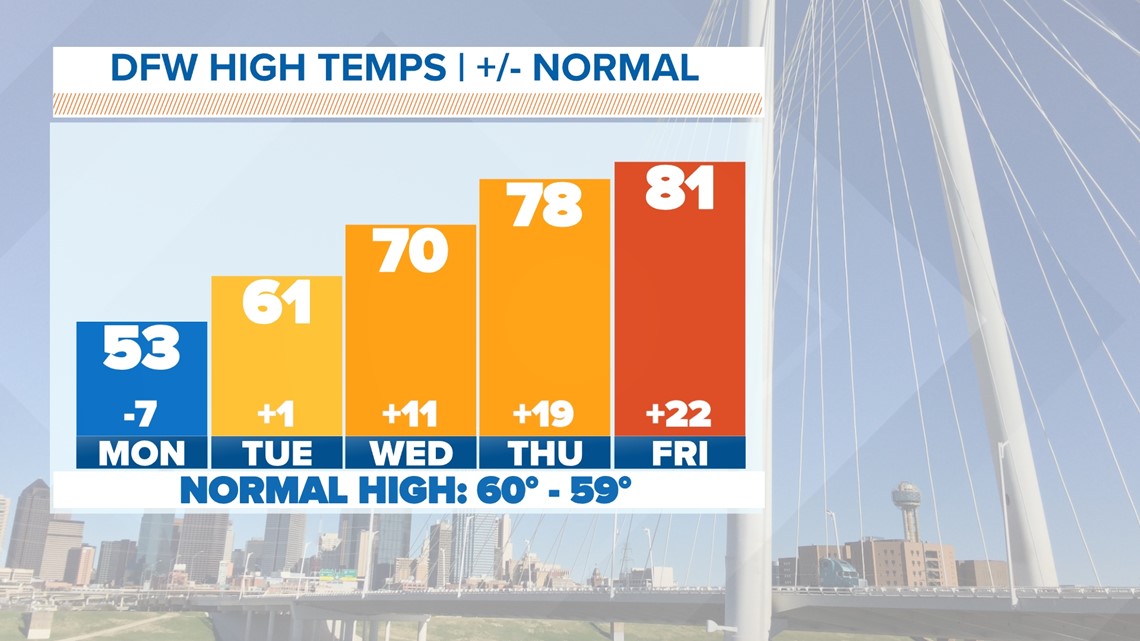 December outlook
It's almost December, so what's it looking like this year? As is very typical with La Niña winter months, December is looking warmer and drier than normal. It's no surprise... we'll start the first several days with highs running 10-15+ degrees warmer than normal.