Rest of the week
Temps stay around or below normal the rest of the week.
The coolest day definitely looks to be Wednesday with highs only topping out in the 40s across North Texas.
Thursday and Friday will be slightly below normal, but only by a few degrees.
Temperatures moderate over the weekend with highs climbing into the 60s on Saturday and Sunday.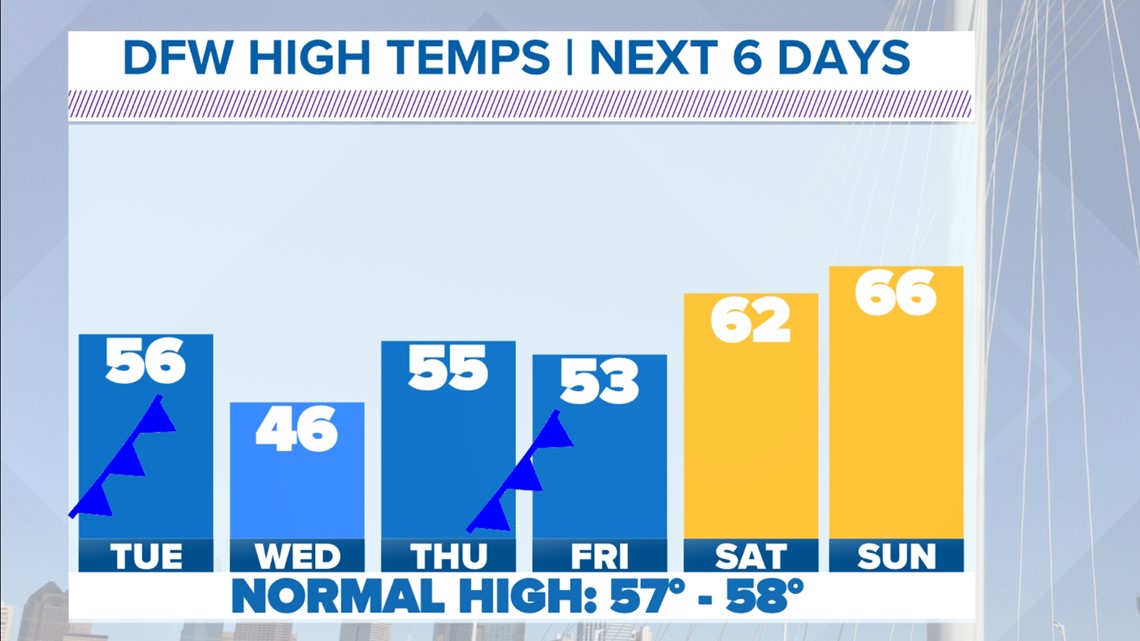 Chance for wintry weather??
There MIGHT be some light rain or even a wintry mix across western areas Wednesday evening into Wednesday night, but not for all of North Texas.
Best chances will be up near Wichita Falls to far northwestern North Texas (Graham-Bowie-Gainesville). Some light rain may transition to a light wintry mix Wednesday evening into Wednesday night. But even in those areas, any accumulations will be light and on elevated surfaces IF they occur.
For Dallas-Fort Worth, it's possible to see a passing sleet shower or snow flurry, but any accumulation looks unlikely.