DALLAS —
It was great to see the rain.
For the first time all year, DFW's annual rainfall total has reached above-normal levels.
We've finally dug ourselves out of the deficit we've had since September 2021!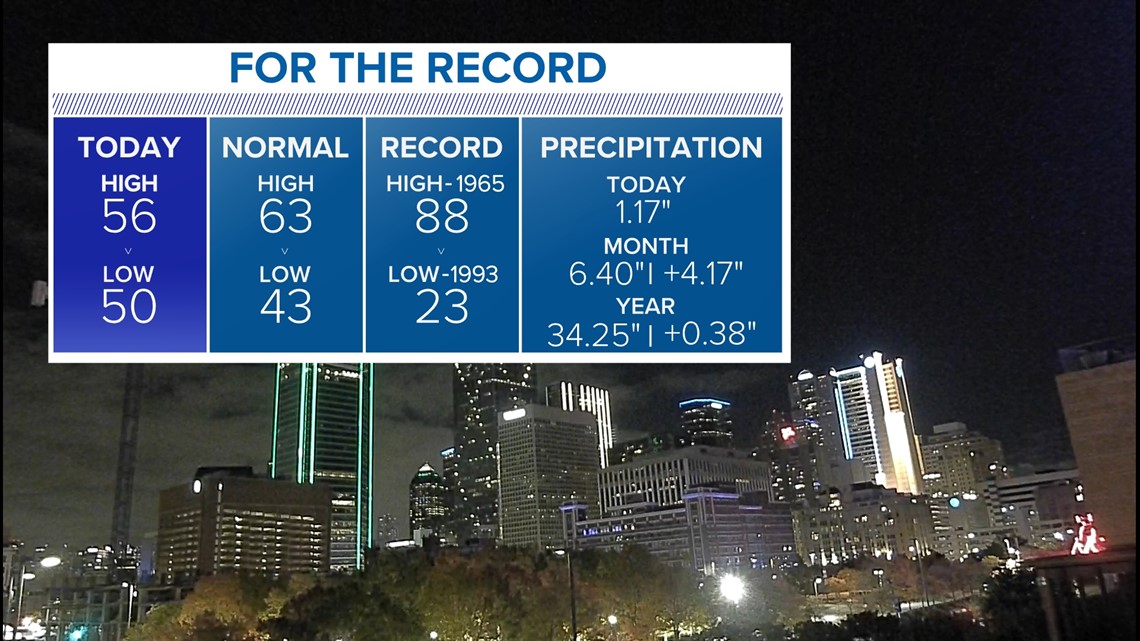 Rain totals
Since this past Wednesday, several rounds of rain left North Texas with widespread totals of 1-3in. Highest totals were just east of D-FW into eastern North Texas where quite a few places ended up with 3in+.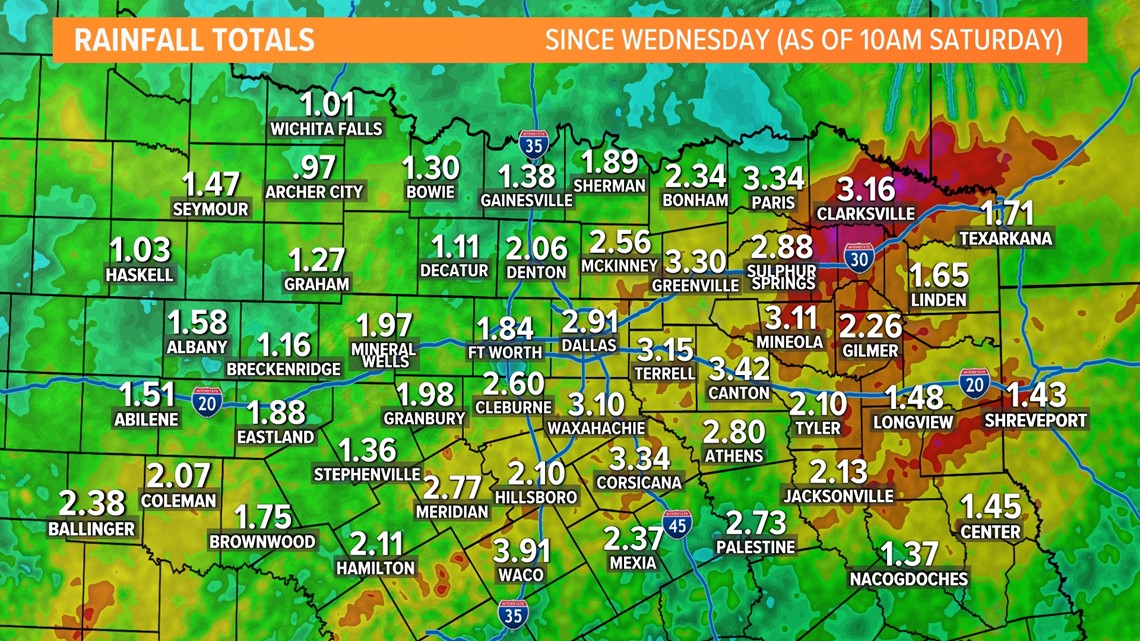 Drought-free conditions actually exist from D-FW to the east, but not very far west and southwest of D-FW "severe" to "extreme" drought remains as all areas west of D-FW are still in a drought.
While this round of rain will likely not erase the drought in those locations, it definitely should help as the western half of North Texas has not been as lucky with recent rain events.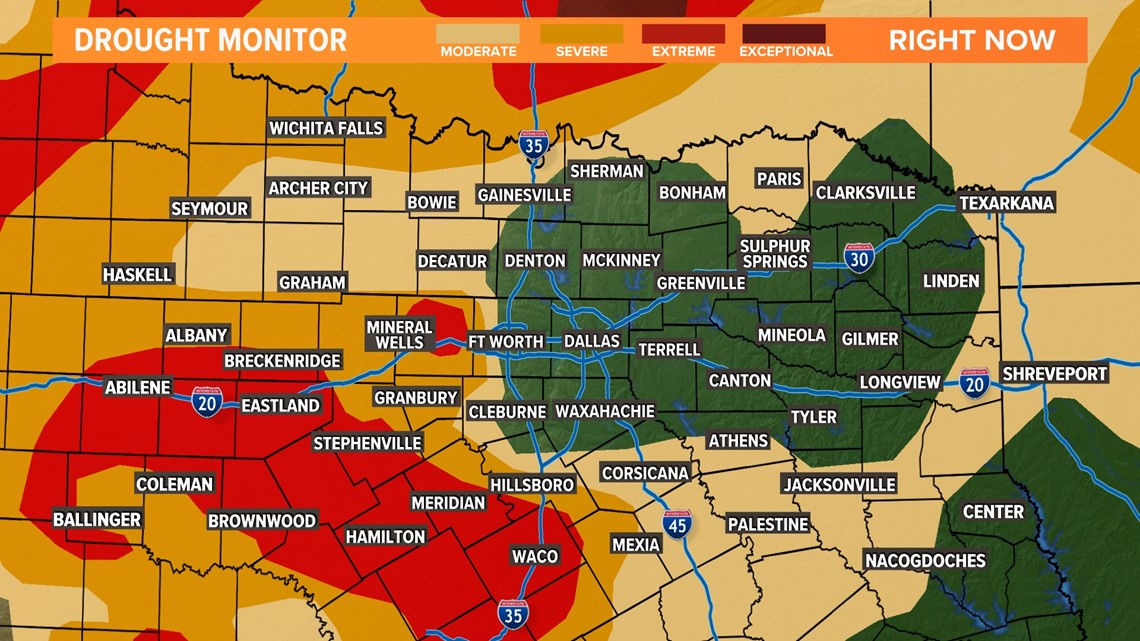 Looking ahead
The warming trend will be brief. Highs on Tuesday will be the warmest they've been in over two weeks. Then, it's an abrupt drop after yet another strong cold front moves through. Highs will go from 10°-15° above normal on Tuesday to 10°-15° below normal on Wednesday.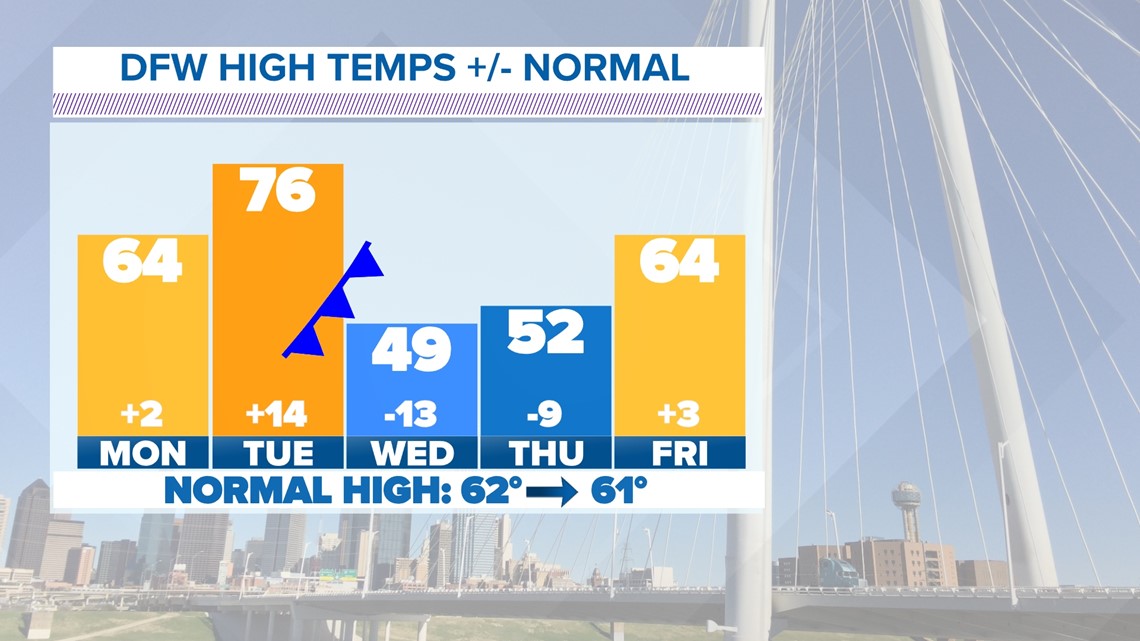 Beyond this, temps look to moderate again through next weekend, but yet another strong cold front may be looming after that.