DALLAS —
The Easter Sunday forecast:
Easter Sunday is not looking like a washout, but some rain is possible!
Some scattered showers or t-storms are possible, but -- once again -- this will not be an all-day soaker. Scattered showers and storms look possible mainly from mid-morning into the early afternoon. Highest coverage looks to be across eastern North Texas into East Texas.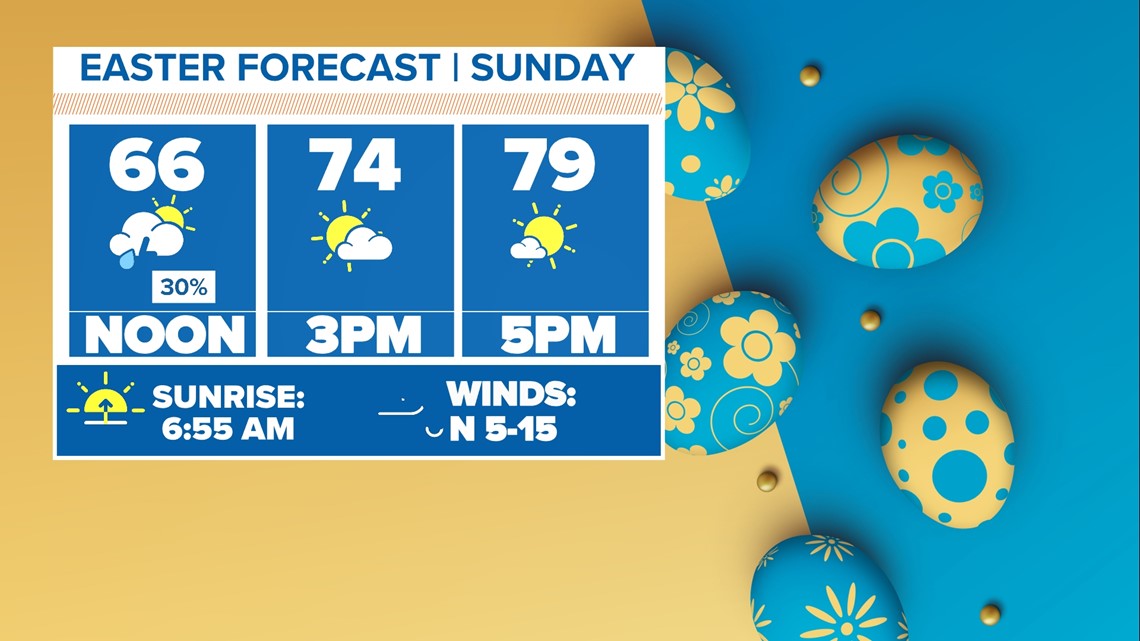 While there is a chance of some t-storms, the severe threat is very low. Severe storms are not likely, but can't rule out a stronger storm having some small hail and gusty winds.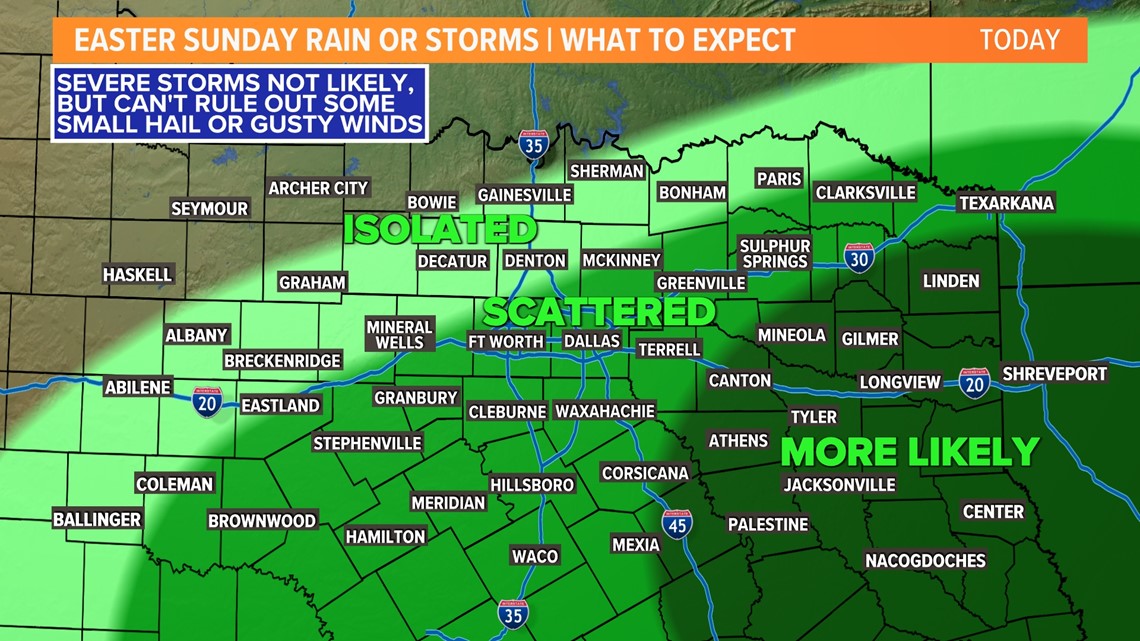 While the morning thru midday hours will stay fairly cloudy, skies will clear thru the afternoon with sunshine likely appearing during the afternoon into evening. High temps will highly depend on how much sunshine vs. cloud cover you see. Warmest temps look to be in western North Texas with cooler temps in eastern areas where clouds will hang on the longest.