DALLAS — Bundle up, DFW! An arctic front has blown through North Texas and it's going to be downright cold in our region this week.
Quick look
The arctic blast arrived Thursday morning bringing a quick fall in temps along with strong wind gusts. Most locations reported a 20+ temp drop with the initial frontal passage.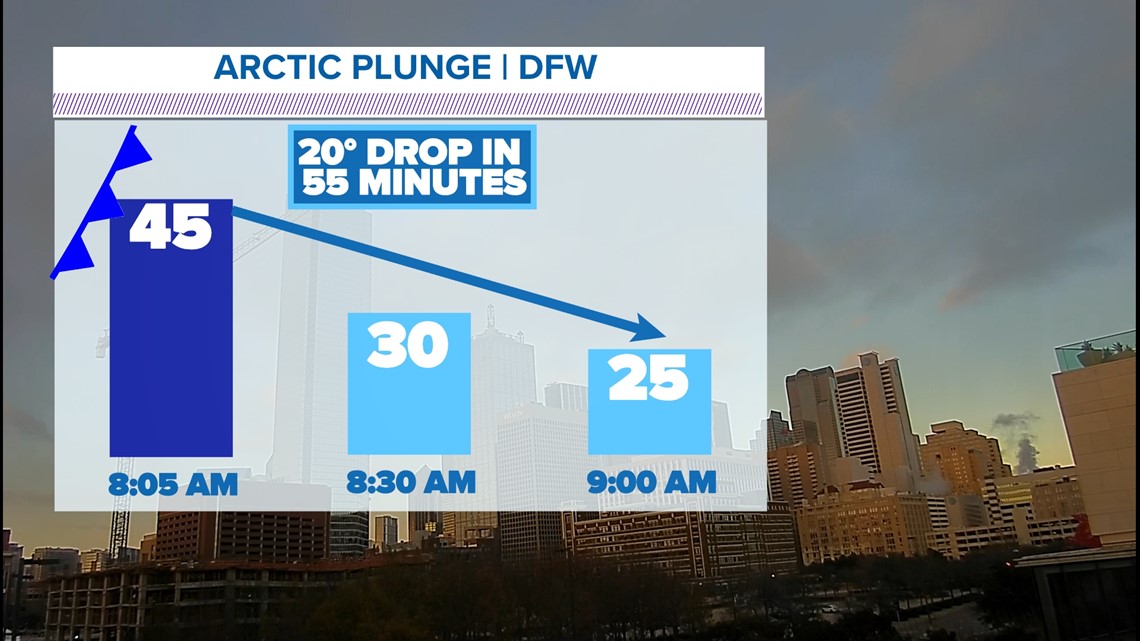 How long will temps be at or below freezing?
For DFW, it looks like around 55 hours -- that's from Thursday morning through Saturday afternoon.
There's a chance DFW warms up to or maybe a degree or two above freezing on Saturday afternoon. Even if that does occur, though, it would only be for an hour or two. Temperatures are expected to go well above freezing Christmas Day. The forecast high is 45°.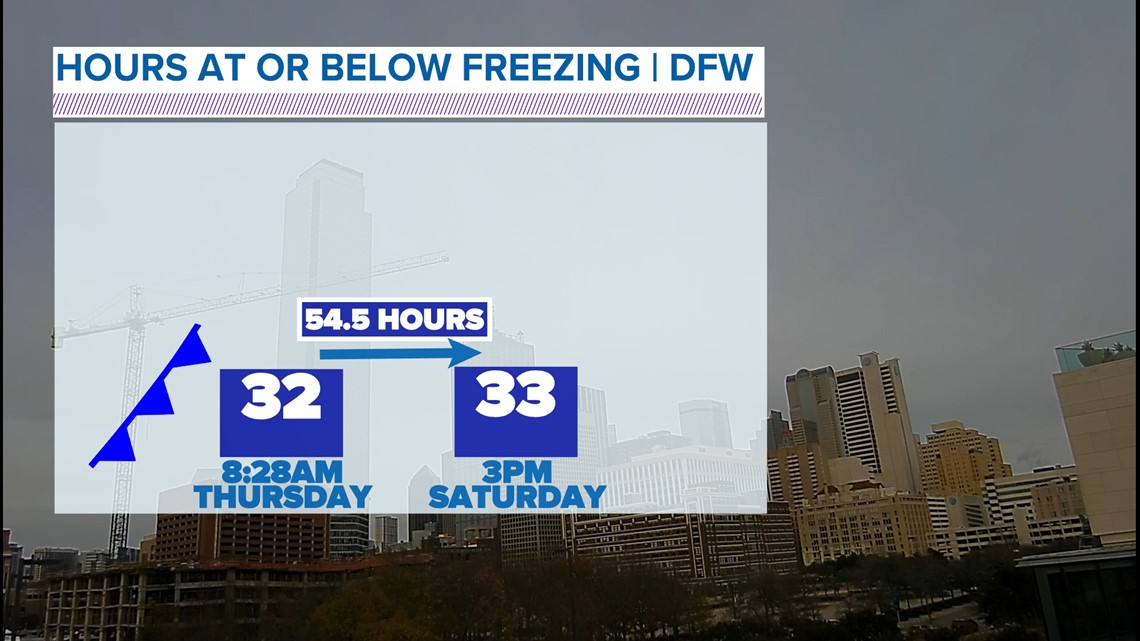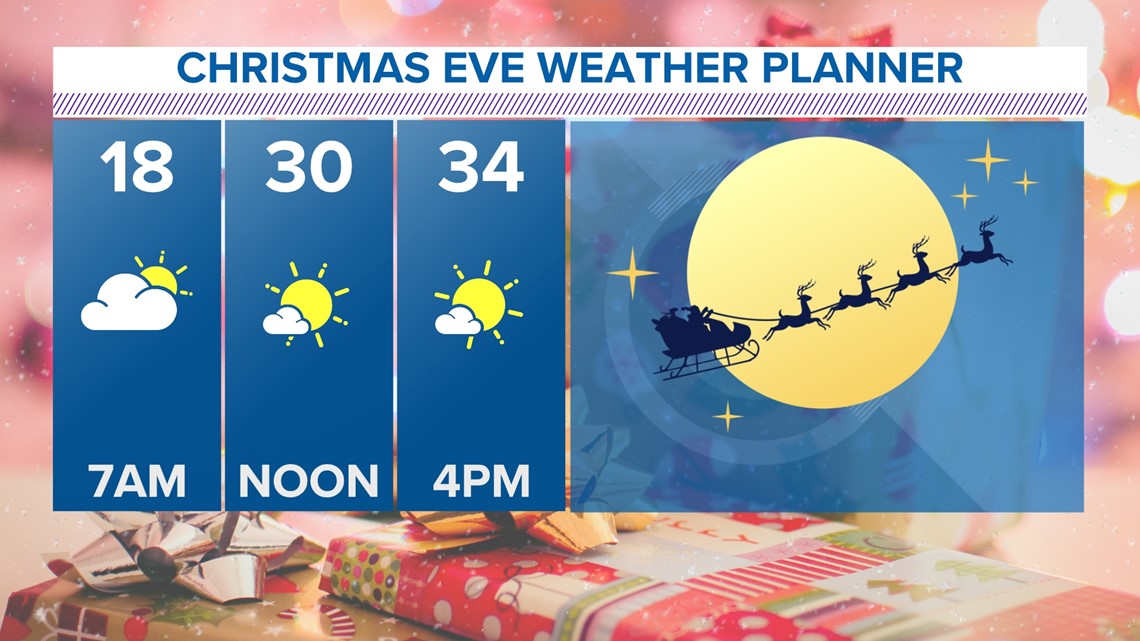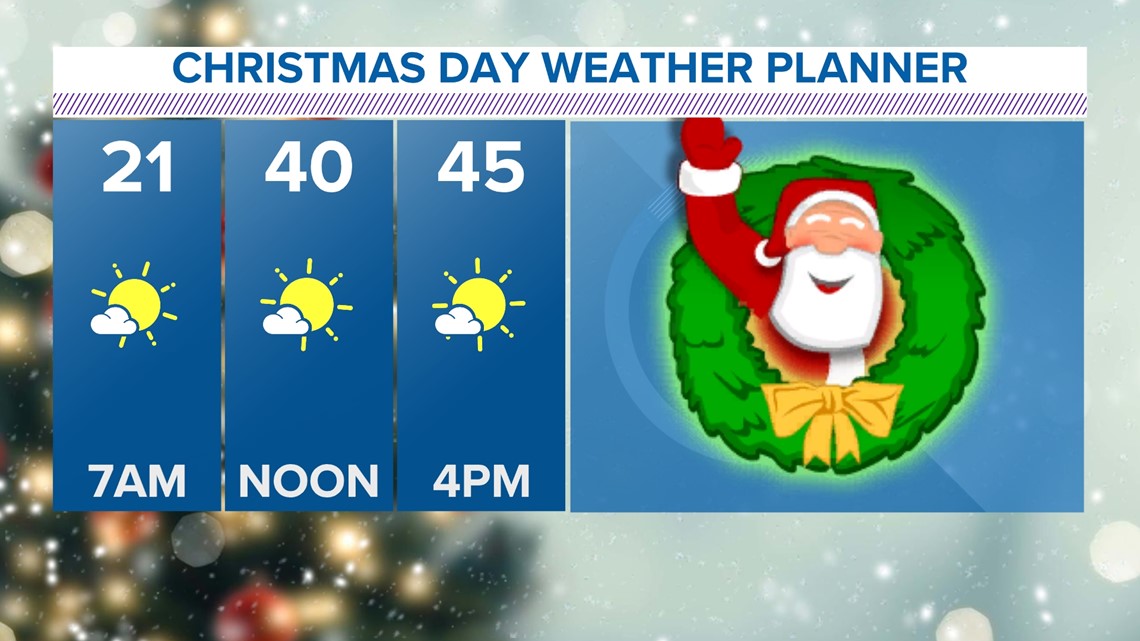 How does this compare to February 2021?
While these are the coldest temps we've seen since that tragic freeze, simply put, it won't be as cold and it won't be for as long.
In February 2021, we spend the better part of 9 to 10 days below freezing. With this event, it will be around 2 to 3 days, depending on where you live.
Also, temps were much colder in February 2021 with the coldest temperatures one of the coldest we've ever seen in North Texas at -2°.
Remember: We also saw multiple rounds of snow and ice in February 2021. In fact, at one point the entire state of Texas was under a Winter Storm Warning.
Wintry weather looks very minimal for North Texas and Texas in general with this event.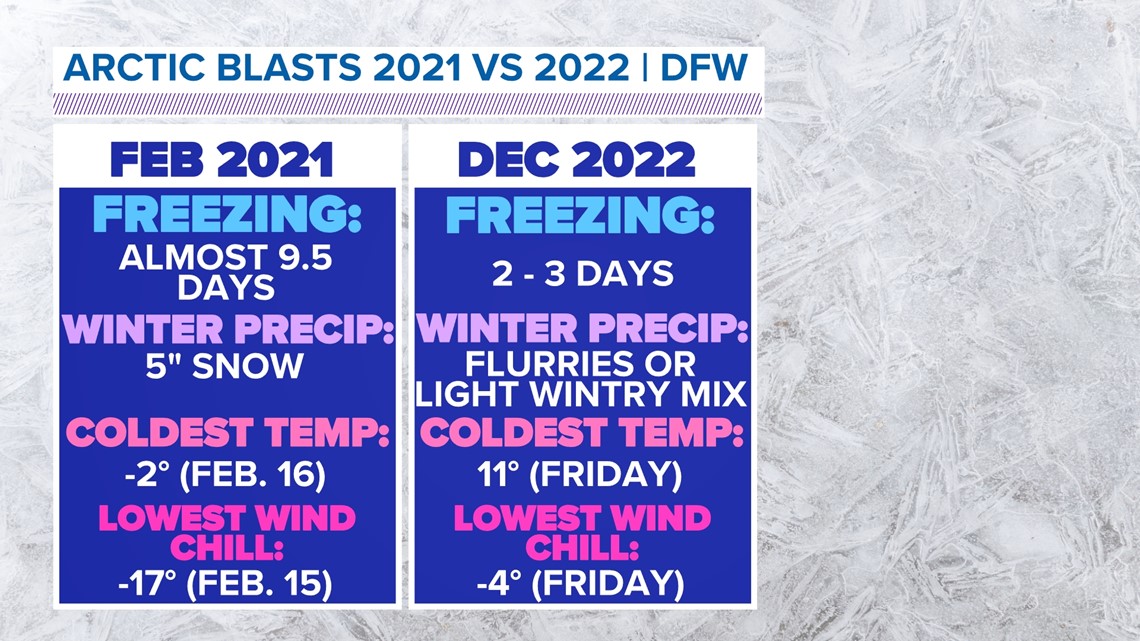 It does get better...
Look at the 10-day forecast, and you'll find 50s and 60s returning next week! So just hang on till then!