Updated at 1:26 A.M. Wednesday with the latest forecast.
Severe Thunderstorm Watch canceled for Dallas, Kaufman, Parker, Rains, Rockwall, Tarrant and Van Zandt Counties. It continues for Bosque, Comanche, Eastland, Ellis, Erath, Hamilton, Henderson, Hill, Hood, Johnson and Navarro Counties until 4 AM.
The squall line that has been bringing 60-70 mph winds and large hail across North Texas has moved southeast of DFW as of 1 A.M. Damaging winds will continue to be an issue for the next hour for spots south of I-20.
The storm is capable of damaging winds of 60 to 70 mph and hail up to quarter size. Very heavy rain and lightning is also expected.
With damaging winds being the main threat with storms tonight, here's how you can prepare: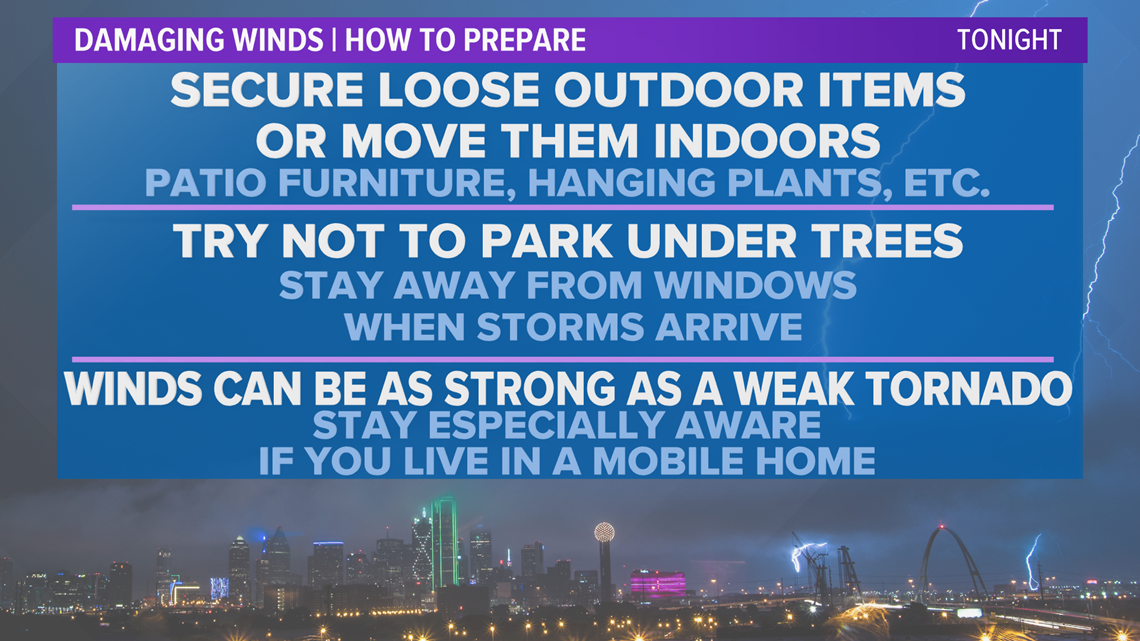 What to expect
A line of thunderstorms will continue to move southeast over the next few hours. Once the line of storms clears the area the severe threat is over.
There is potential for large hail and an isolated tornado as these storms move through as well.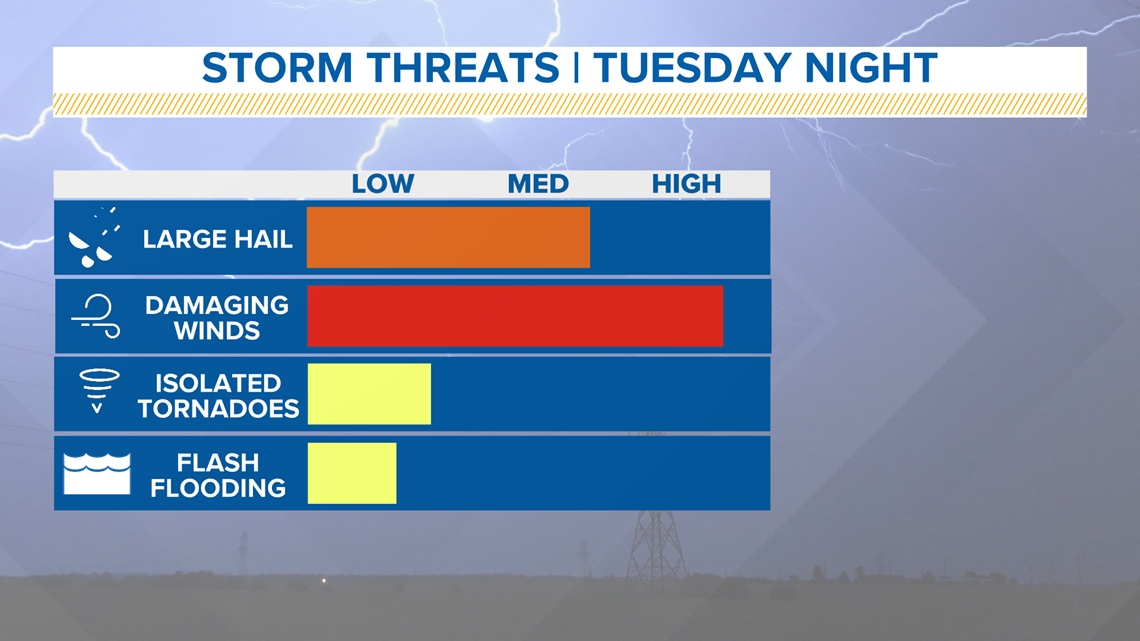 The tornado threat will be for spin-ups within the line of storms. These types of tornadoes are usually short-lived. Since they happen within the line, they spin-up very quickly and most times cannot be differentiated between the straight-line winds and a tornado.
Make sure you have your severe weather plan in place now.