Updated 7:15 p.m. Wednesday with the latest information.
Rainfall totals
Healthy rain fell over North Texas the last few days.
Since Sunday, the entire area saw something, with most places picking up over an inch.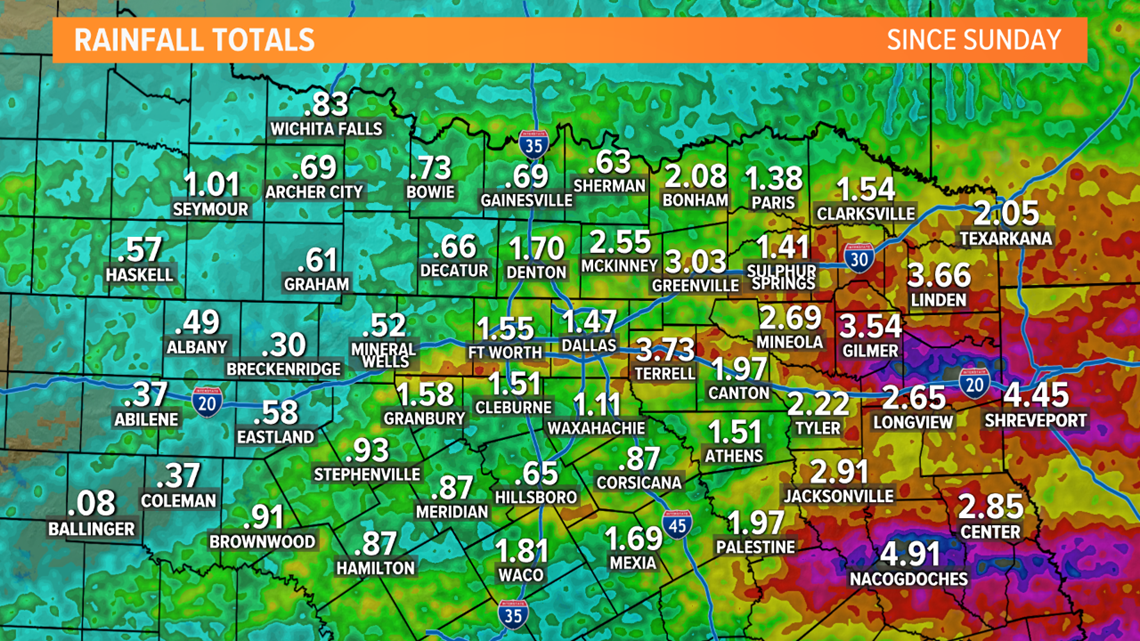 Pockets of heavier rain lead to totals of 2 to 3+ inches in a few locations.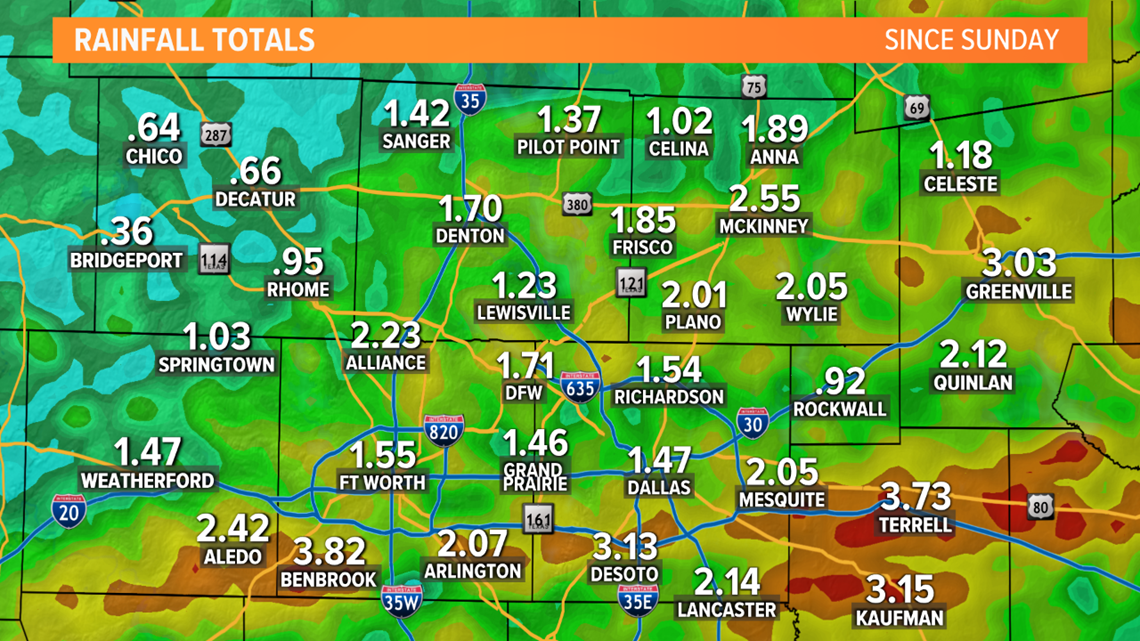 May is normally the rainiest month of the year, so repeated rounds of soaking rain should not come as a surprise.
The Dallas-Fort Worth area is actually still behind the bar when it comes to rainfall for the entire year. It got a little dry at the beginning of spring, which caused drier than normal conditions. With the recent rain, Dallas-Fort Worth is playing catch up, but not there quite yet.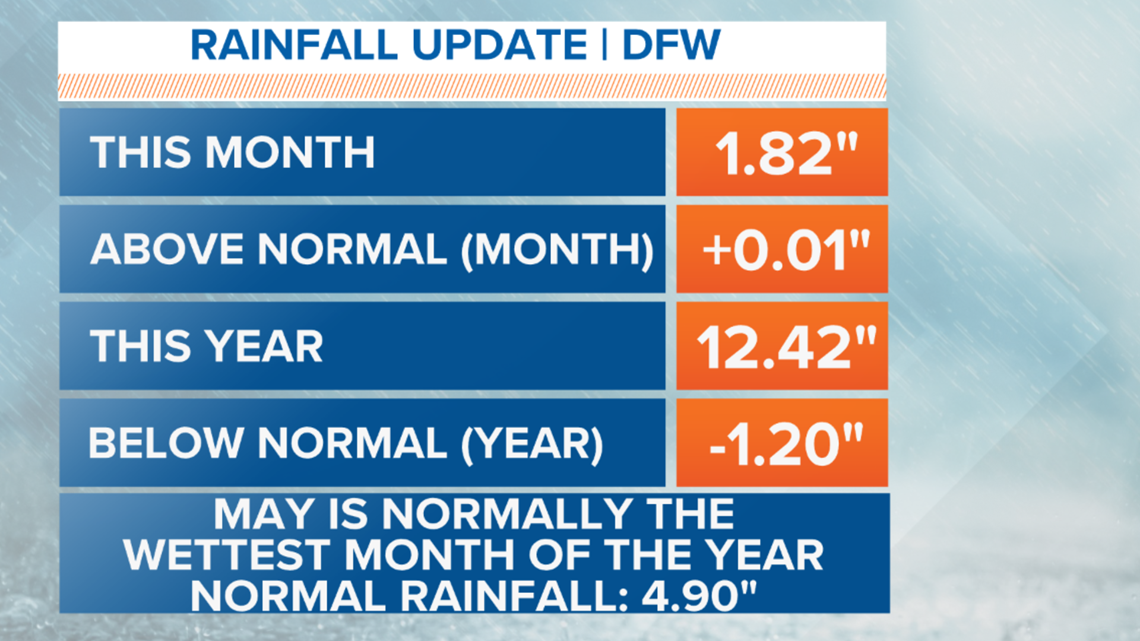 It is not impossible for the clouds to break apart some late Wednesday, and for some peeks of sunshine to return. However, don't count on much.
If you want more sunshine, though, you won't have to wait long...
Rest of the week and this weekend
Better weather returns by Thursday!
Sunshine will be back and temps start to warm up as well.
Friday looks to be a beautiful day with warm and dry weather to start the weekend as well.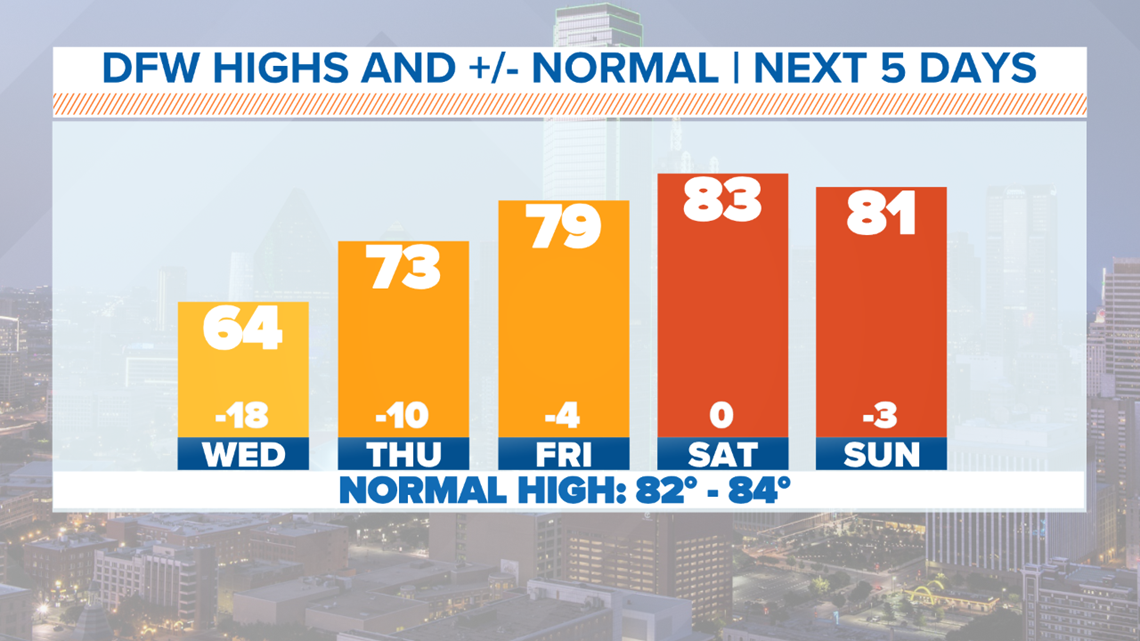 Enjoy any sunshine and dry weather while it lasts, because shower and storm chances look like they will return Sunday, lasting through the first half of next week.