Sunday managed a high of 99°, which made it a 5 day break from the triple digits. That will likely change on Monday.
Looks like D-FW will hit that 100° mark again with quite a few other places in North Texas as well. Even if you don't hit 100°, highs around 97-99° are likely.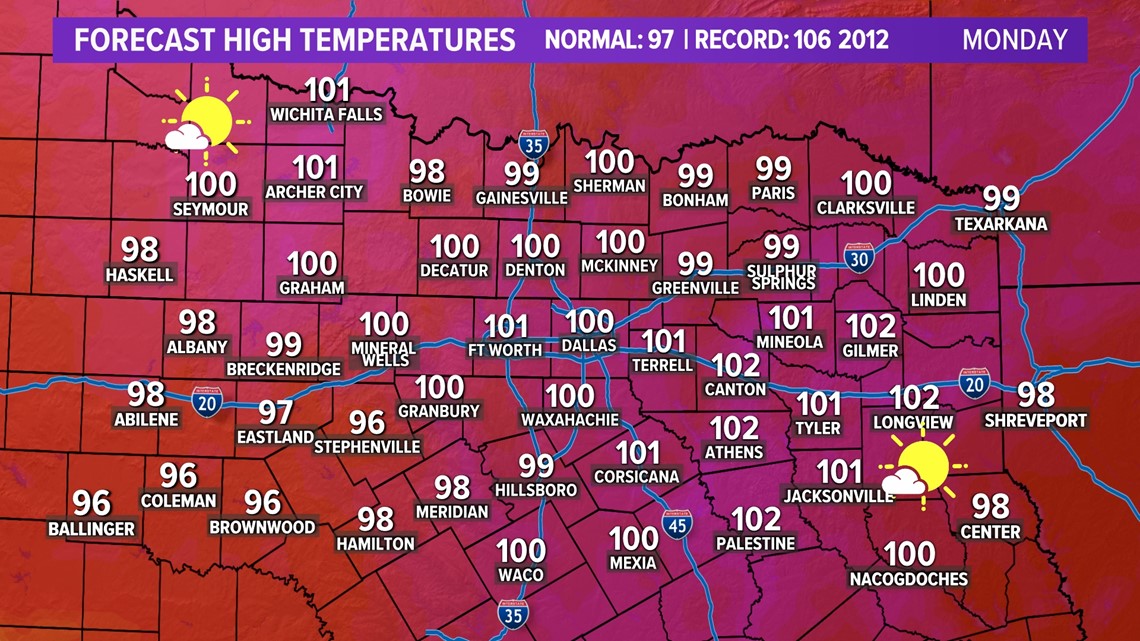 Into the workweek, the heat will build even more with highs climbing by a degree or two each day through Wednesday. Then, our first little break from the high heat.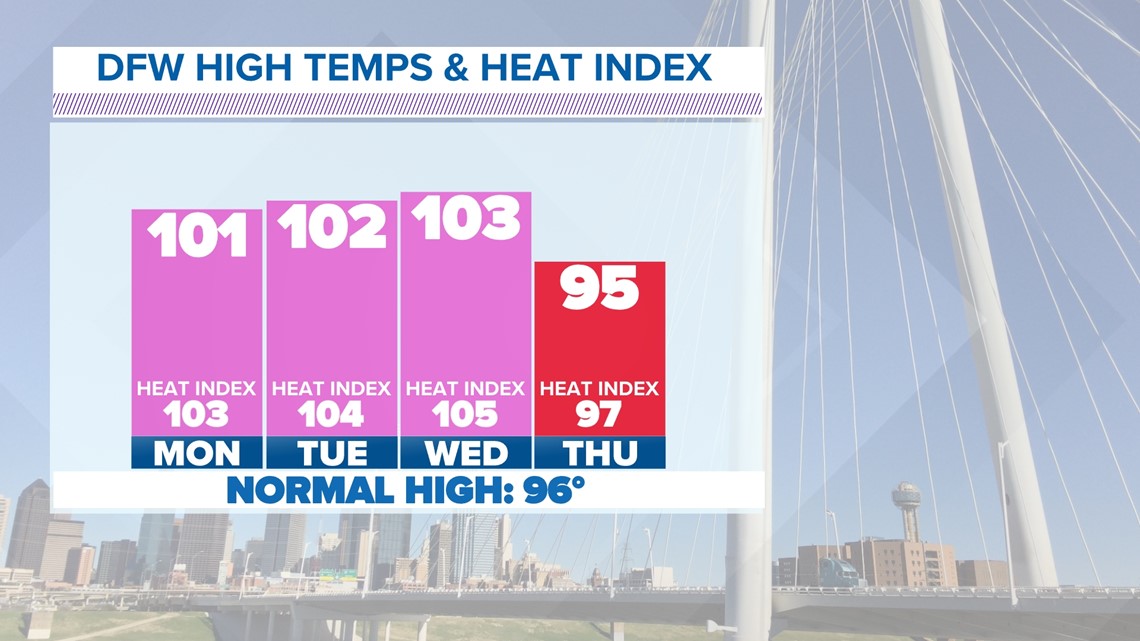 Another cool-down
But relief arrives later this week!
A summertime "cold" front looks like it will move through North Texas Wednesday evening into the night. While it won't be a blast of cold air, it will drop temps back closer to normal for the end of the week into the weekend.
The front does not look to be a big rain-maker for us either, but some spotty to scattered showers and storms are possible Wednesday and Thursday.
But even better news may arrive the following week!
There are indications that temps could be the coolest they've been in months and some better rain chances may return to the area! It's a LONG way off, so stay tuned!