Sunday
No shower or storm chances on Sunday.
The morning may start off with some lingering clouds, but those will clear with plenty of afternoon sunshine for the area.
Behind Saturday night's cold front, winds will be breezy out of the north on Sunday and temps will be a little cooler as well. Highs in the upper 60s to low 70s look likely.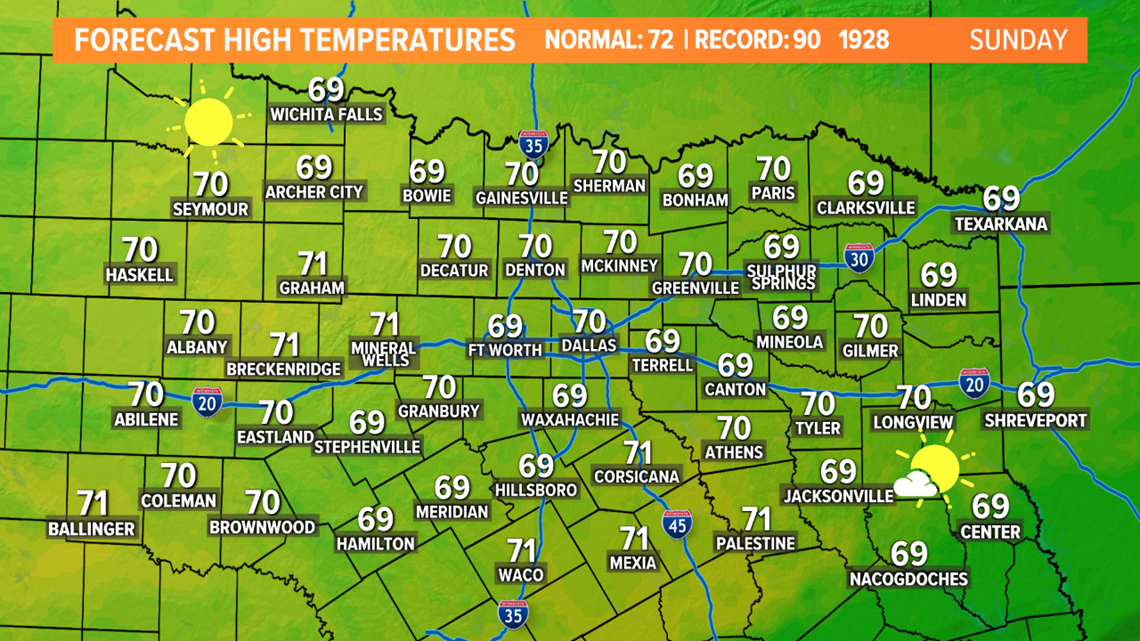 Beginning of the workweek
Gorgeous weather will kick off the work week! Lost of sunshine is expected Monday with highs in the low to mid 70s.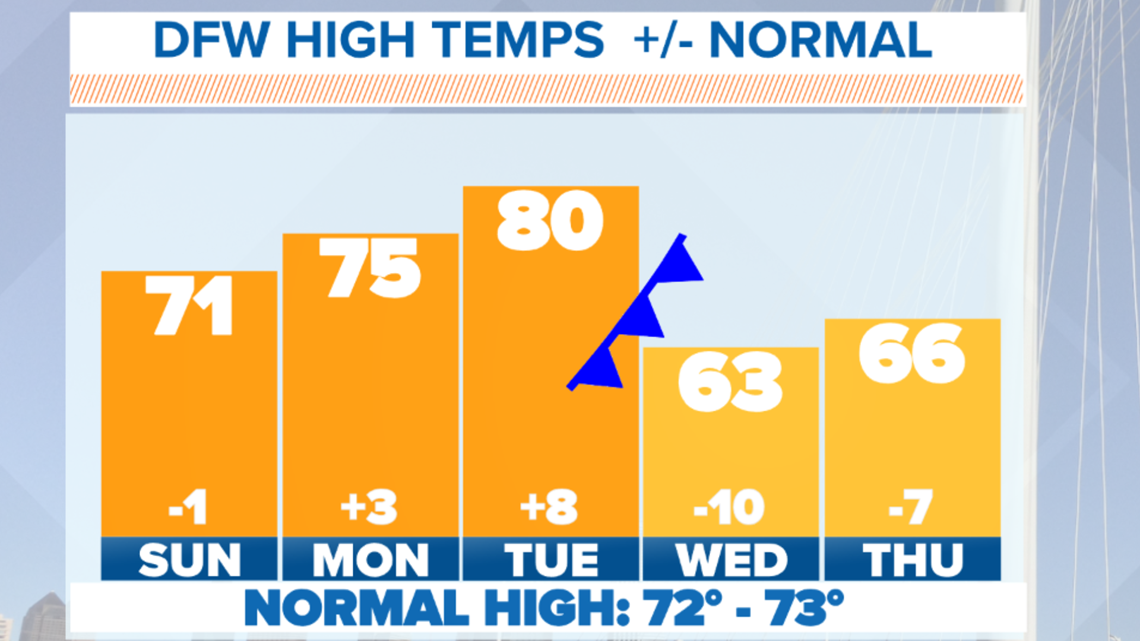 We'll see a spike in temps on Tuesday ahead of our next chance of thunderstorms Tuesday night into Wednesday. Wednesday will turn noticeably cooler with highs in the lower 60s.
Shower and thunderstorm coverage this week does not look high, but scattered rain is possible mainly Tuesday night.
Overall severe threat looks low as of now. Can't rule out some storms with a large hail threat, but overall risk looks low.