DALLAS — Skies will stay clear into Wednesday night will a cool to chilly overnight in store.
However, changes start to happen on Wednesday with a return of shower and storm chances. Best chances for most will be Wednesday night into Thursday morning.
While the overall severe threat is low during that time, a few storms with a wind and hail threat area possible.
Wednesday to Thursday
Most of Wednesday and most of North Texas will be dry.
However, scattered showers or thunderstorms are possible during the late afternoon into evening hours.
Not everyone will see them, and there are some questions on if they even form. But some scattered storms are possible.
If any storms can form, they could contain hail and strong winds.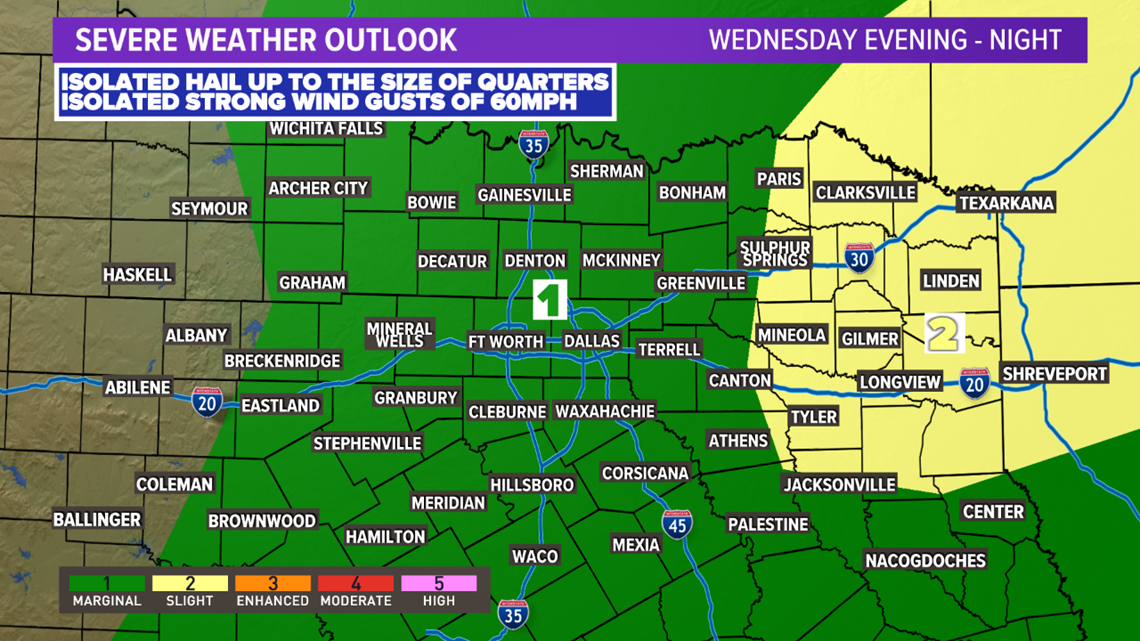 Better chances for rain and storms come during the overnight hours Wednesday into Thursday morning. A round of showers and thunderstorms is likely for most of North Texas.
The severe threat with any overnight storms is low, but not zero. Can't rule out some storms with strong winds or hail up to the size of quarters.
Check out the video below for a look at the timing of showers and thunderstorms:
Lingering rain will be around to start Thursday morning, but will quickly clear off to the east during the day. In fact, most of North Texas will be dry by the midday hours.
The rest of Thursday will be clearing, breezy, and cooler.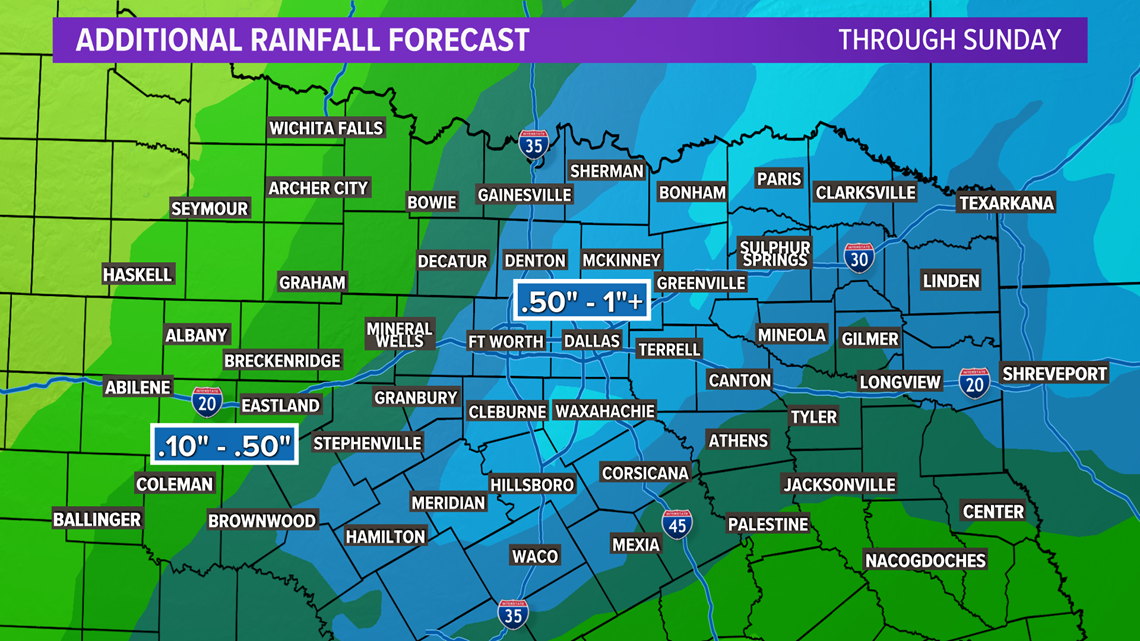 More beneficial rain is headed to North Texas with this round of rain as well. When it is all said and done, around 0.5in to 1in of rain is possible for most of the area. Lower totals are likely for western North Texas.
This upcoming rain along with the rain received on Monday should definitely help the drought situation!
Remember to download the WFAA app to check one of our dozens of local radars near you, get weather alerts, and see the latest forecast, cameras and current conditions.