DALLAS —
Friday tornadoes
3 tornadoes have been confirmed so far in North Texas from Friday's severe weather:
EF-3 in Lamar County
EF-2 in Henderson County (around Athens)
EF-2 Near Sulphur Springs in Hopkins County
These are the only tornadoes confirmed as of Sunday morning, but that number could increase over the coming days.
Storm surveys are underway to determine the exact strength, path length, number of tornadoes, etc. The final details and information will not be known for at least several days.
So far, the only severe weather reported in the Dallas-Fort Worth area was wind damage and a few instances of quarter size hail.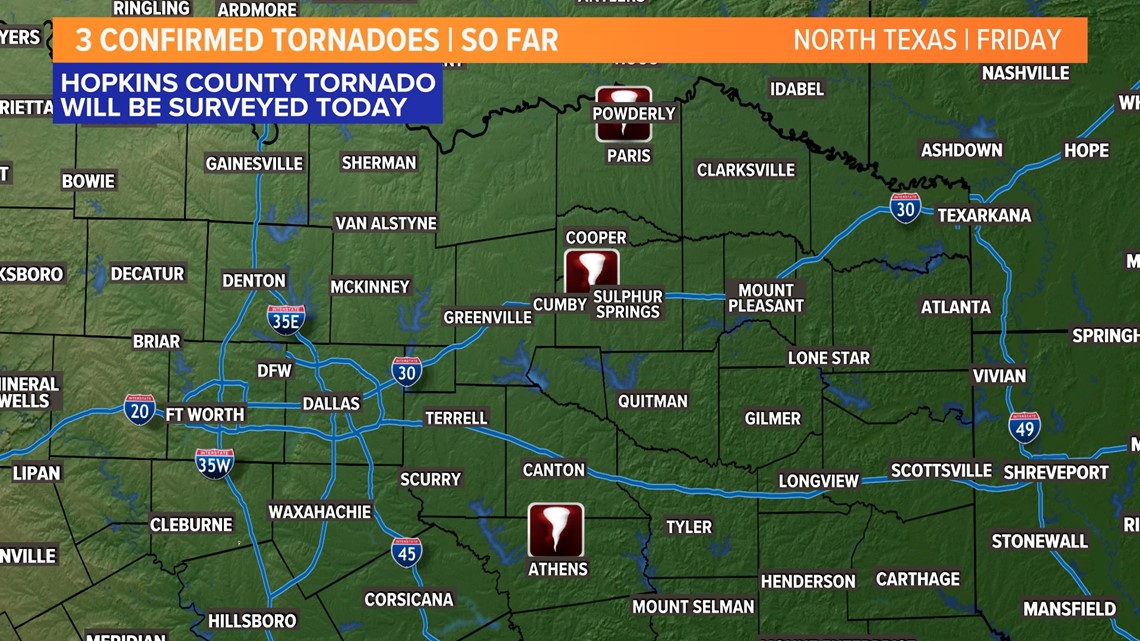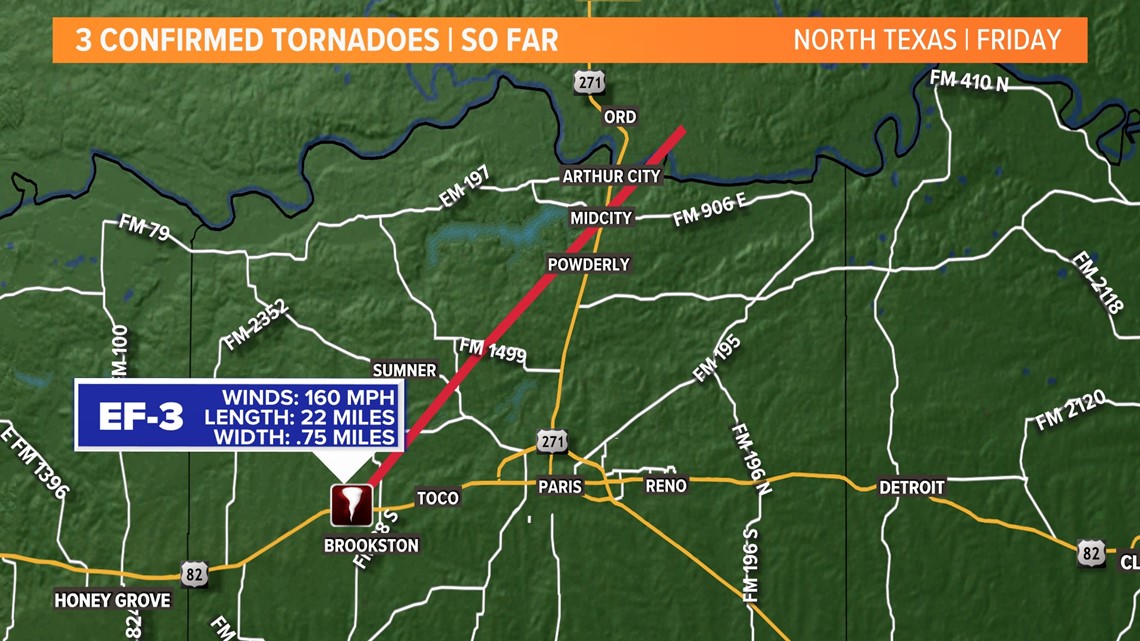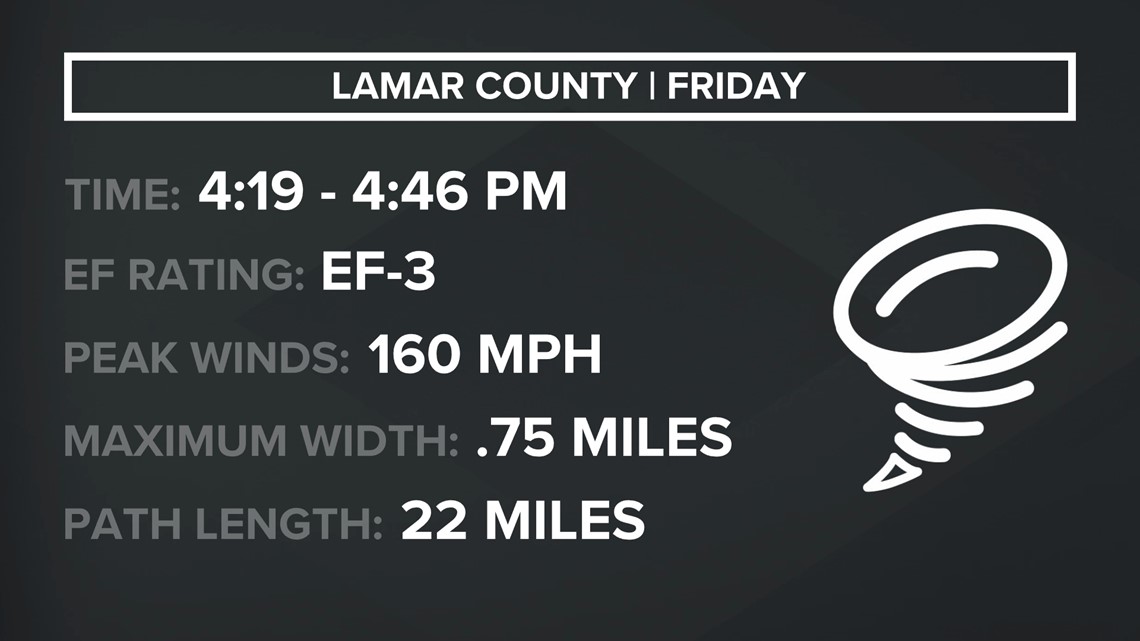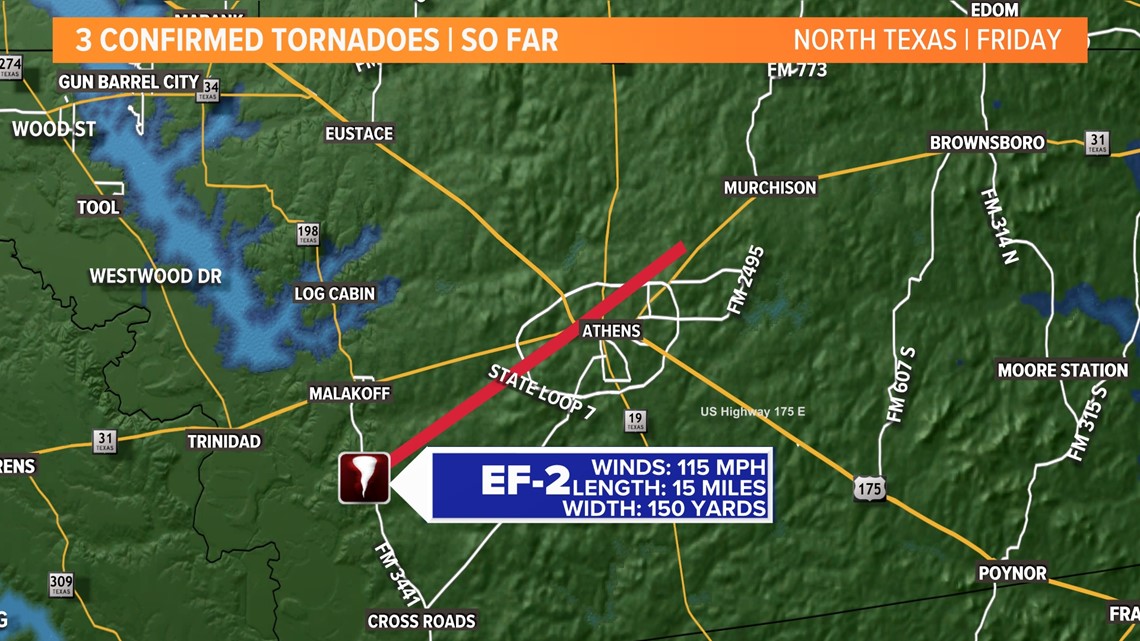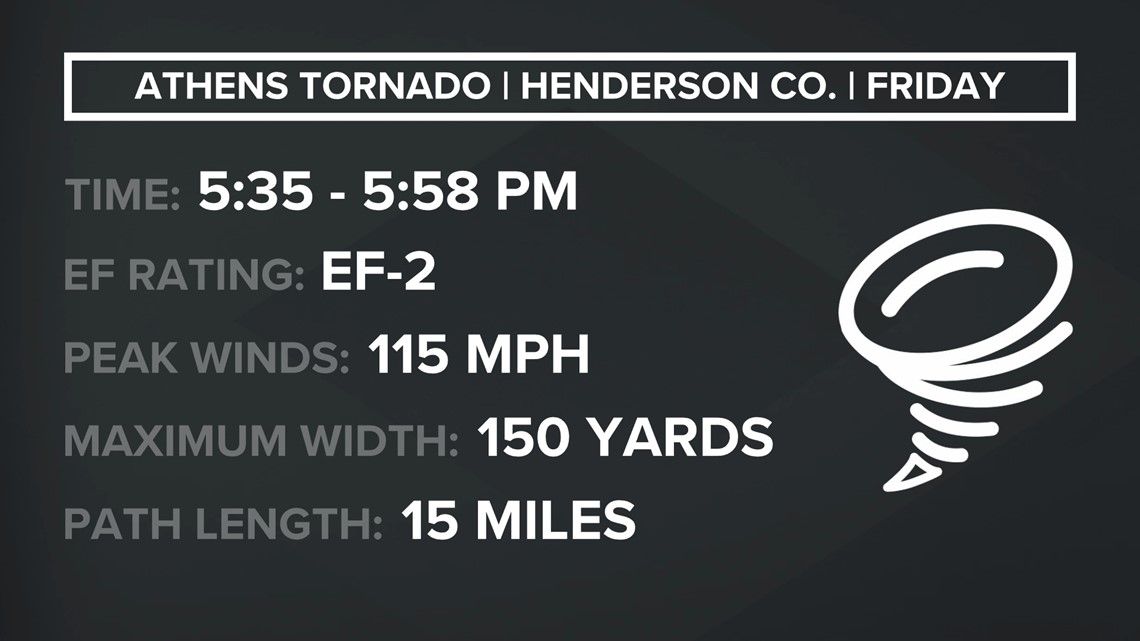 The missing info will be determined this week.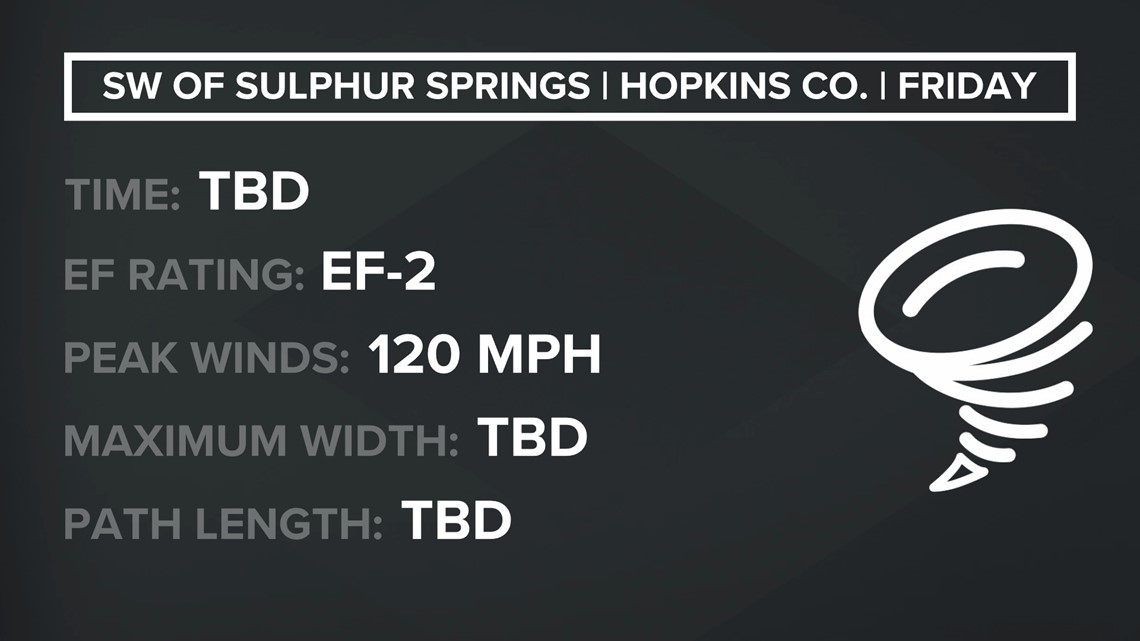 The storm system that caused the tornadoes in North Texas also caused tornadoes in parts of Northeast Texas, Southeastern Oklahoma, and Western Arkansas. In total, 18 tornadoes were reported from Friday's storms.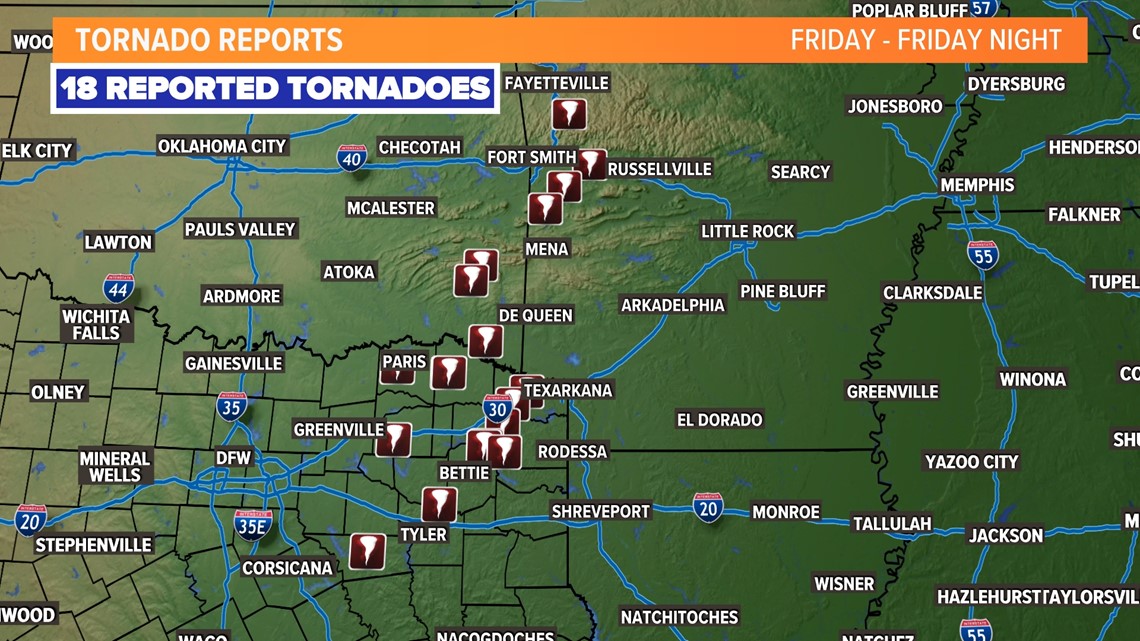 This week
Clouds and rain chances return Monday, but severe storms are very unlikely.
Clouds will be around to start the day with some patchy drizzle possible out of those clouds. Spotty to scattered showers or storms are possible through the day Monday, but not everyone will see actual rain.
Late week, another cold front arrives, bringing much cooler weather back to North Texas for Friday into the weekend. Rain chances look pretty minimal with that front, but there might be some isolated showers or storms Thursday night.
Temps next weekend look to be potentially some of the coolest we've seen all fall.