After the driest September on record in North Texas, October has at least seen a little bit of rain, but we desperately need more.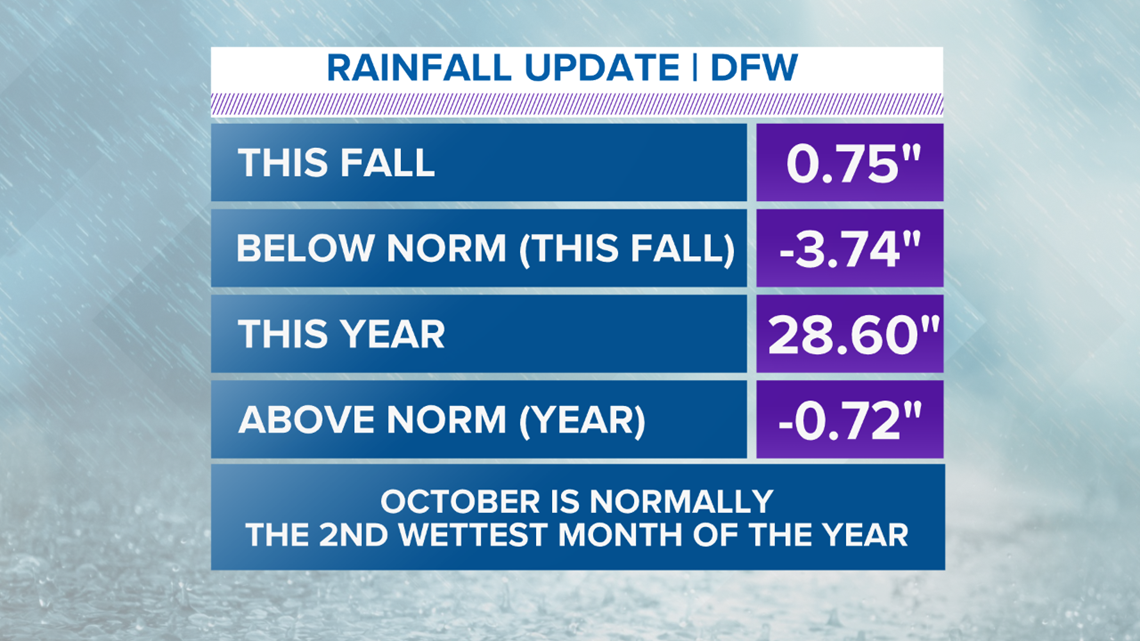 So far this fall, North Texas has seen less than an inch of rain. All of which has fallen during the month of October. After a dry September and dry October so far, North Texas is well below normal for fall rainfall.
Incredible to think how things have changed since this spring was in the Top 10 for rainiest springs on record.
The dry start to fall has led us to now be below normal rainfall to date for this point in the year.
Simply, drought continues in North Texas.
But it has gotten slightly better.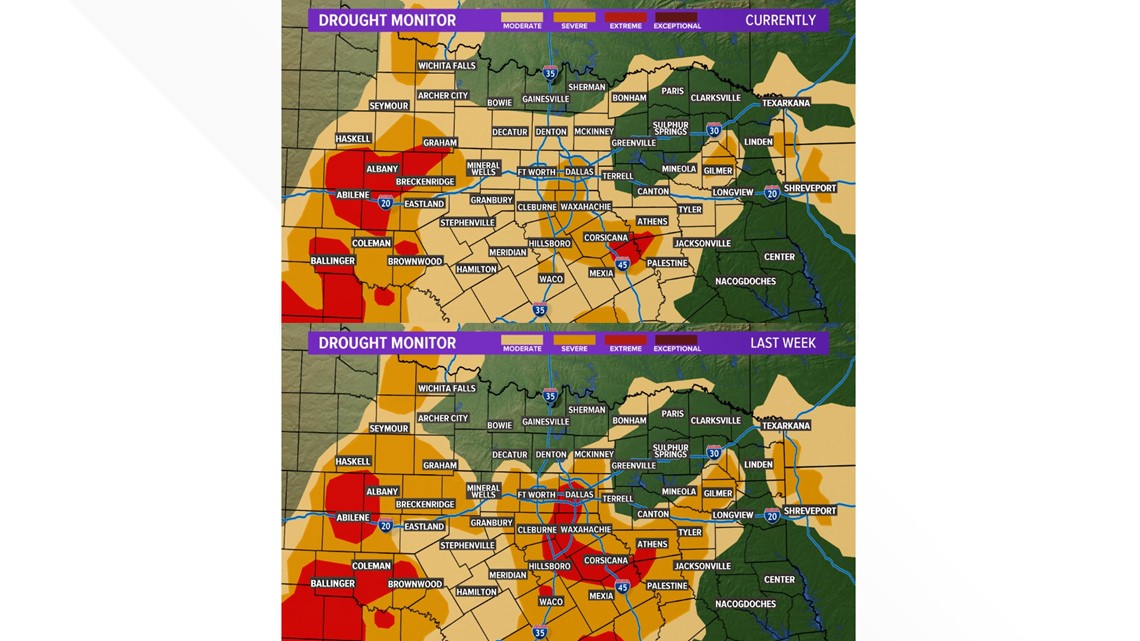 From last week to this week, "extreme" drought has almost disappeared from North Texas, and "severe" drought has shrunk in coverage. Unfortunately, "moderate" drought has no expanded some in coverage.
The ongoing drought has forced quite a few counties in North Texas to issue burn bans.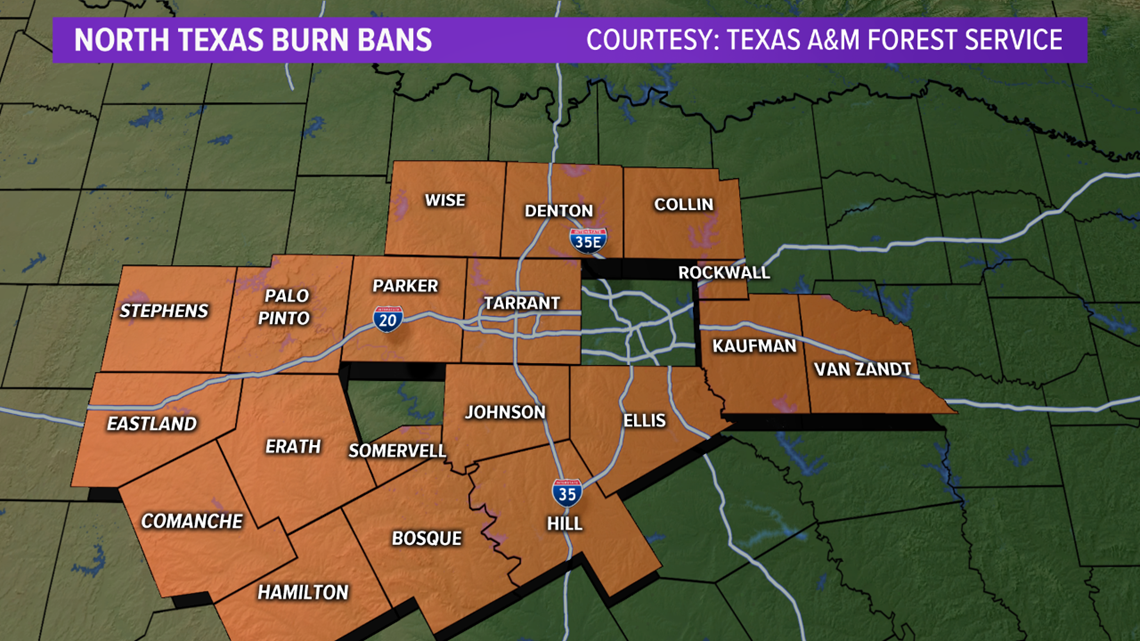 If you are not under a burn ban right now, be sure to check with your county before burning because more locations could be added to this map going forward.
WHAT WILL IT TAKE TO END THE DROUGHT
Some estimate around 3 to 6 inches of rainfall across the area would end the drought. Ideally, several rounds of widespread rain totaling around the number above.
Looking at the next couple of weeks, several cold fronts are possible, which should bring showers and storms. However, those are not guaranteed to be soaking for everyone.
At least it is something.
WFAA weather: