DALLAS — This story was updated at 7:35 am. with the latest forecast details.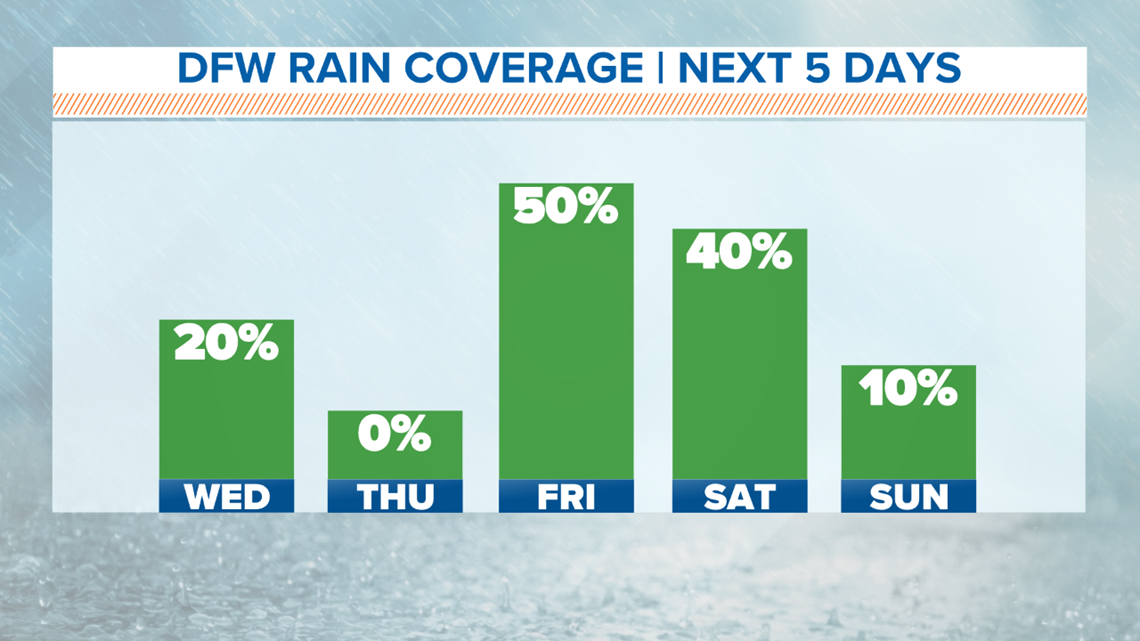 The holiday weekend will not be a washout but, showers and storms will be possible. The highest chances will Friday night going through early Saturday.
Rainfall totals so far this week have already added up! The highest totals were in Central and Southern Parker County where more than 4 inches of rain fell in 48 hours.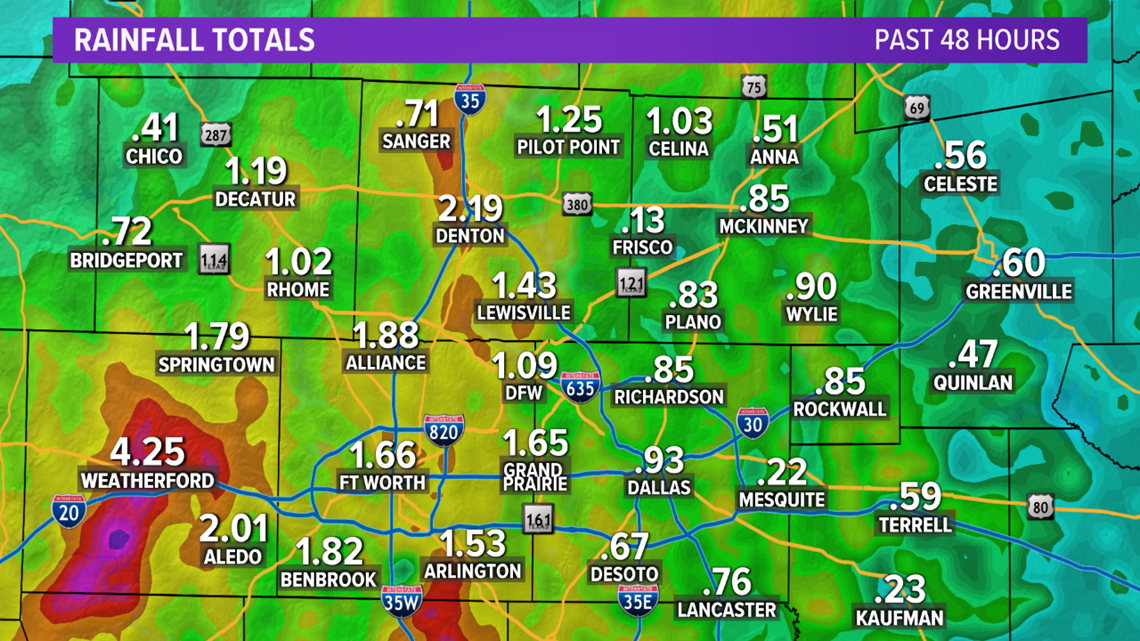 Planning ahead for the weekend? Scattered showers & storms to kick off the weekend, and only isolated storms chances on Memorial Day. Stay with us for changes to this forecast in the coming days.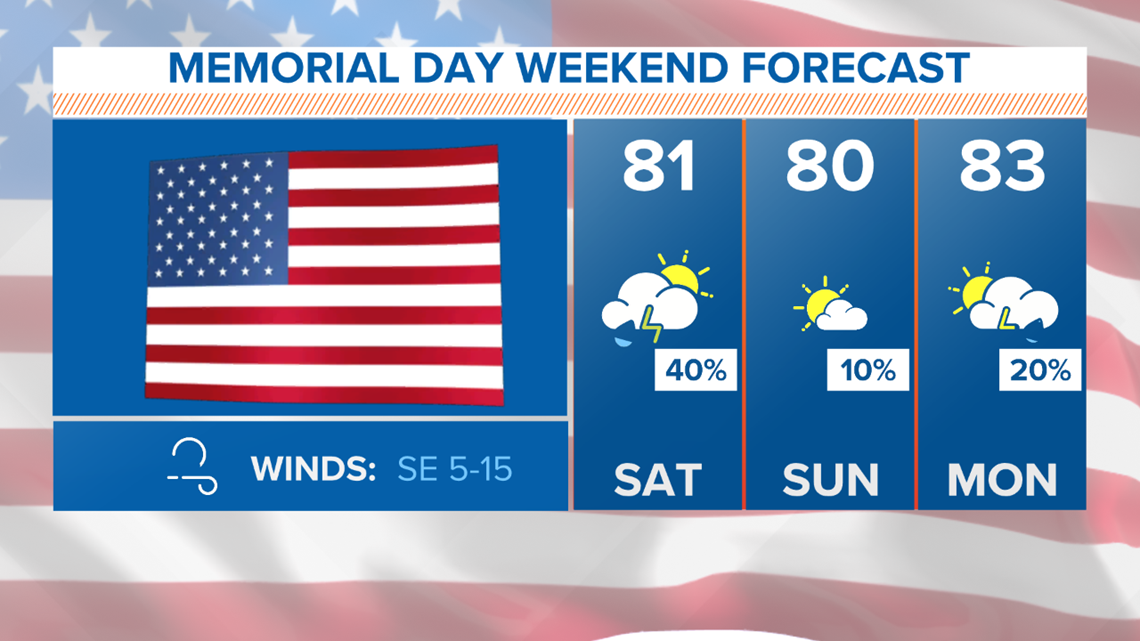 Rainfall totals continue to climb across North Texas with another .50" to 1" possible between now and Wednesday.