Tropical Storm Claudette
Claudette officially became a tropical storm early Saturday morning right around the time it made landfall in southern Louisiana.
The storm, now a depression, will continue to move across parts of Georgia and the Carolinas the rest of the weekend into Monday. Threats as it moves over this region will include: strong wind gusts, tornadoes, and heavy rain.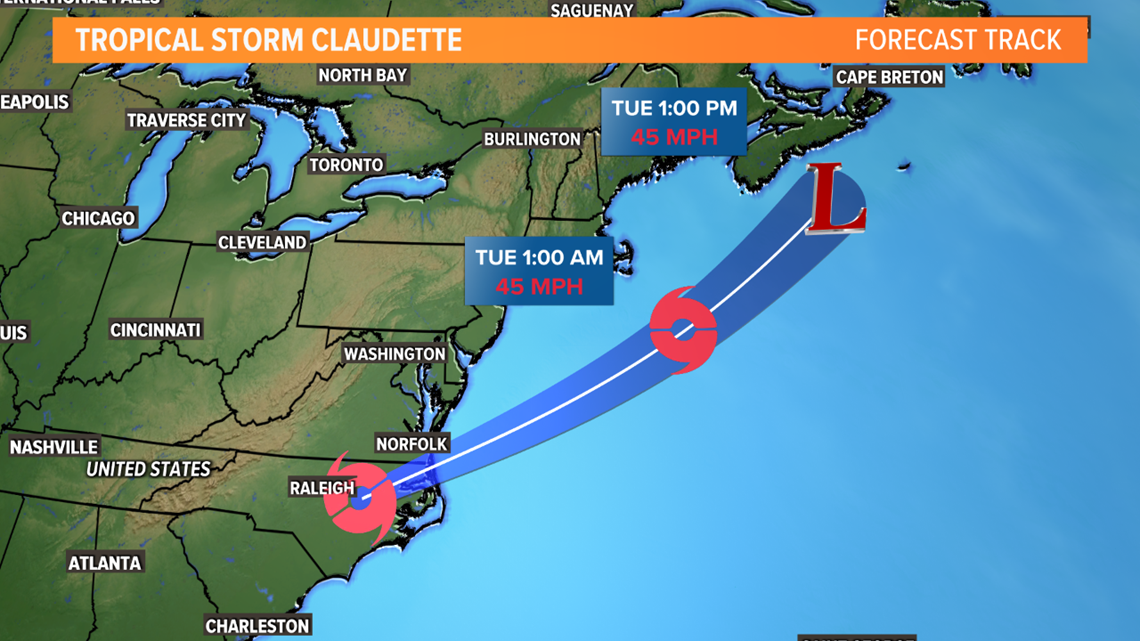 Tropical Storm Warnings have been issued for coastal areas of North Carolina as strong winds and some storm surge are possible in those places as the storm passes by.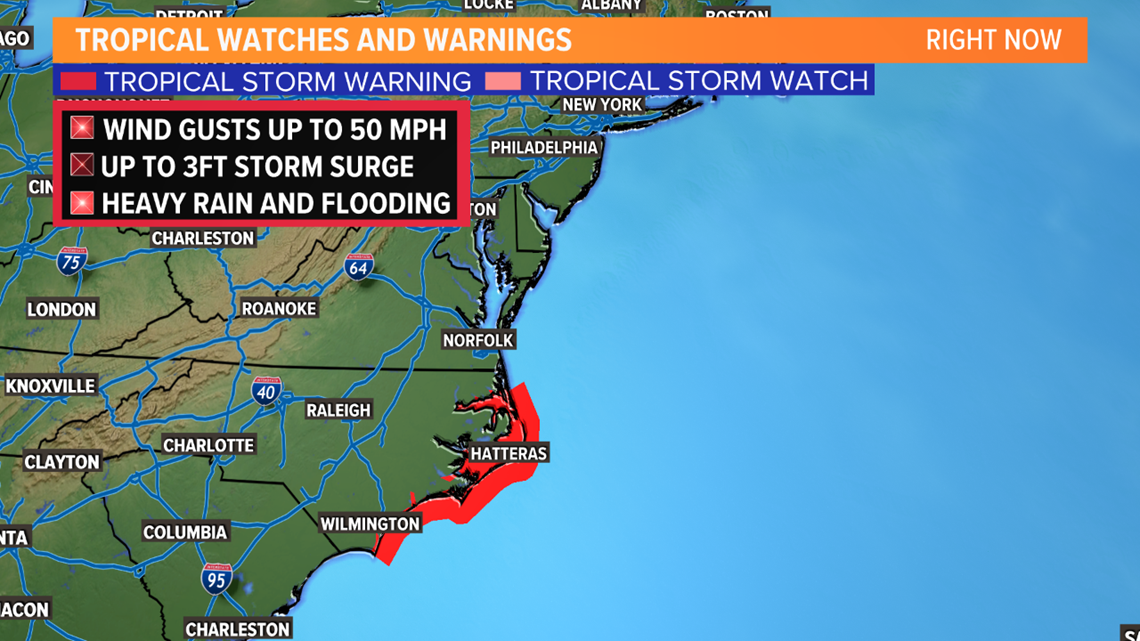 The storm will eventually move off the East Coast on Monday, and then stay offshore as it moves up the East Coast. After moving offshore, it quickly moves northeast perhaps making another landfall in either Nova Scotia or Newfoundland, Canada.
June Tropical Systems
Hurricane Season began back on June 1st, so it's that time of year!
A storm forming in the Gulf of Mexico is actually the favored area for storm formation at this point in the season.
There's a little higher chance of formation in the eastern Gulf near Florida, but they can form almost anywhere in the Gulf this time of year.
Once formed, they typically track north and east with the Gulf Coast states seeing landfalls or storms that skirt along the East Coast.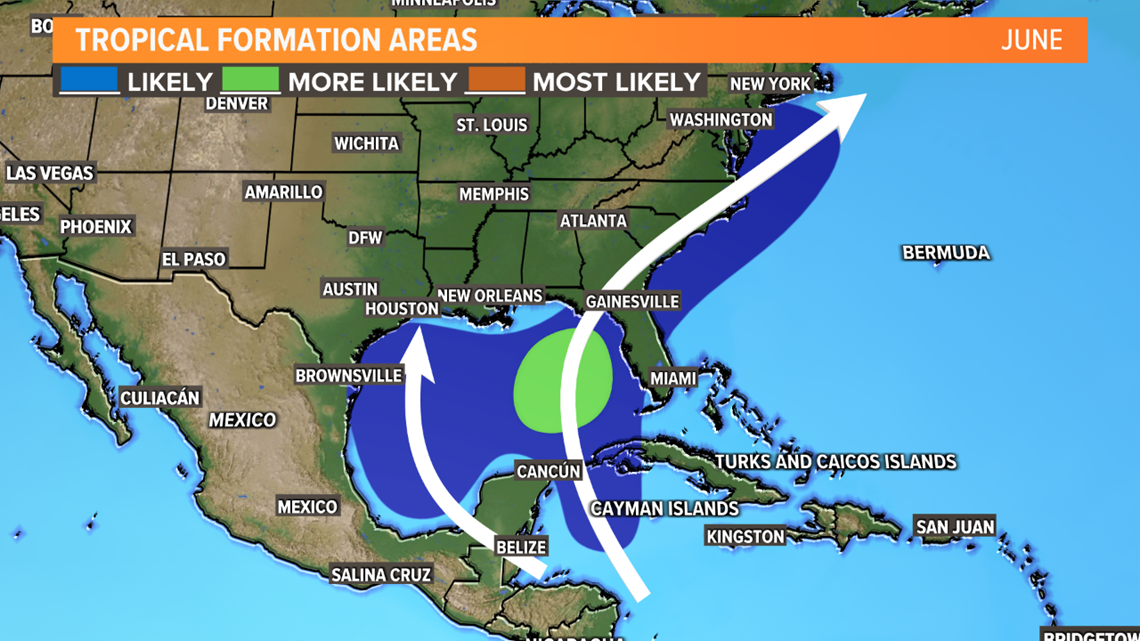 Tropical Storm or Hurricane Names
Claudette is the 3rd named storm of this young tropical season.
Ana was a tropical storm that formed way out in the Atlantic Ocean.
Bill was a brief tropical storm that formed off the East Coast, and was no threat to the U.S.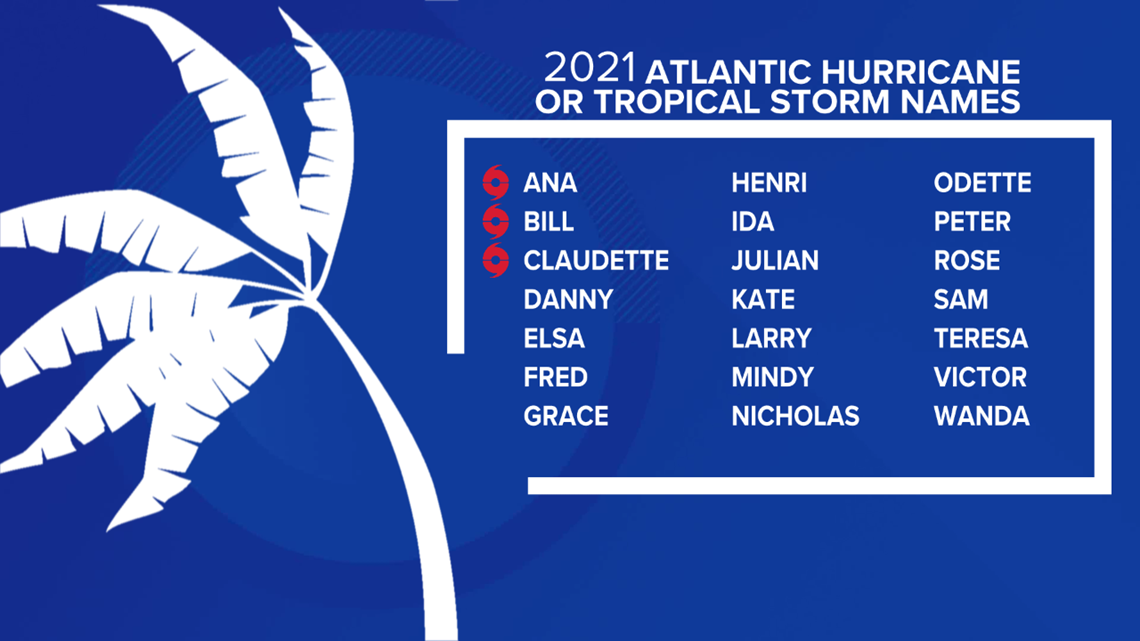 As always, keep checking back for updates on this system!