DALLAS — Even though temps have been bearable recently, temps and the weather will get back to what we expect for August as many head back to school.


First Day of School
We will continue the hot and dry pattern into the first week of school. High temperatures Monday will be in the upper 90s and wouldn't be surprised if some locations reach 100 degrees. Either way, when you factor in humidity it will FEEL like 105 to 110 degrees for everyone across North Texas.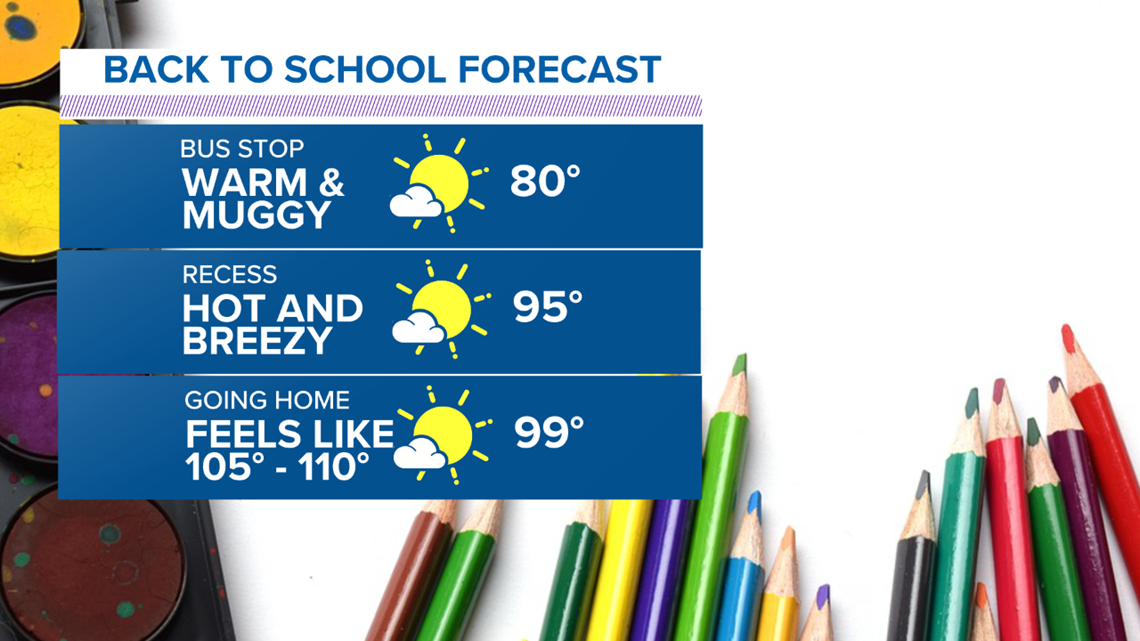 The sunshine and heat is one thing, the breeze is another. We'll see winds gusting out of the south as high as 30 MPH in the afternoon. This will create headaches (literally) for allergy sufferers.
Heat Advisory
A Heat Advisory has been issued for Monday and Tuesday. Highs will be close to 100°, but very high humidity will bring heat indices up to 110° in spots. Please make sure you keep heat safety top of mind this week. Whether you're outside at recess or on the bus coming home, find ways to stay cool and hydrated.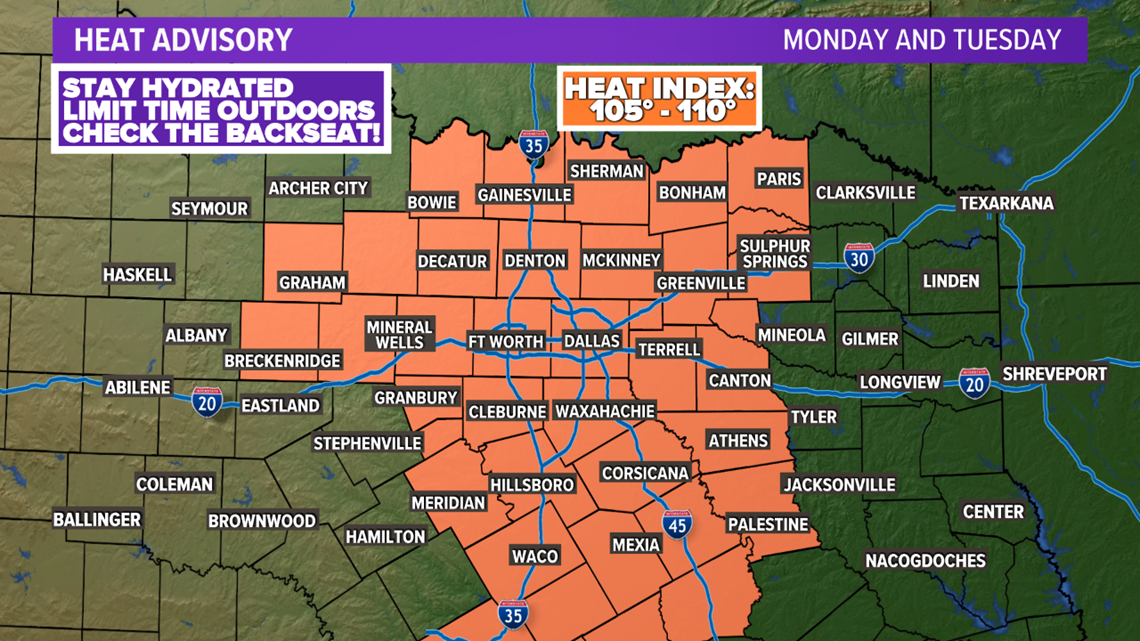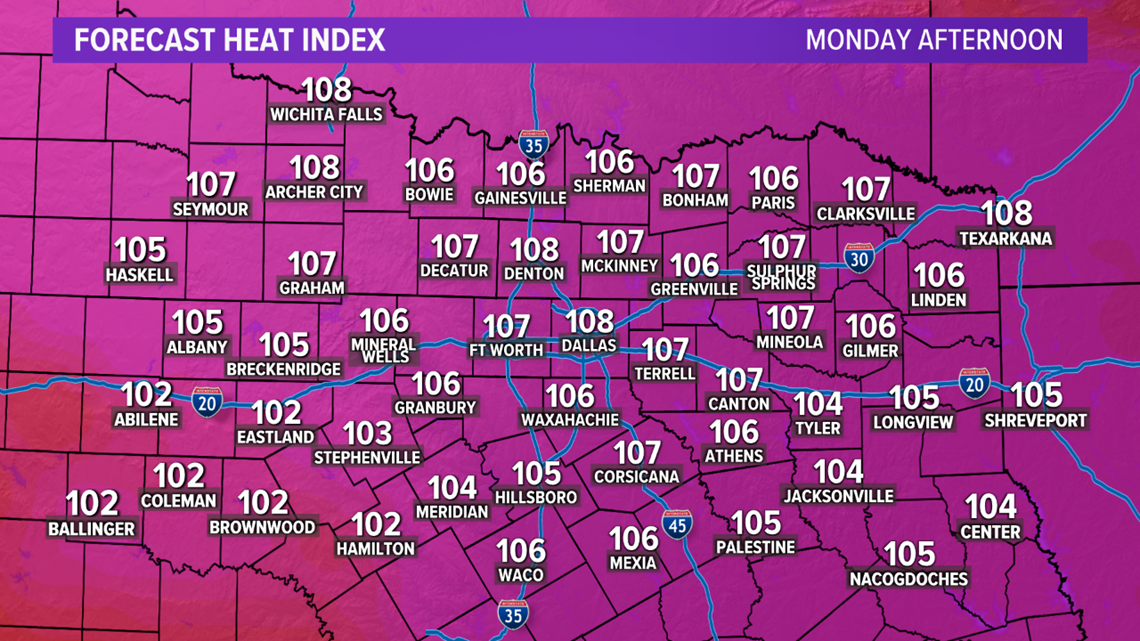 Remember to drink plenty of water, wear loose-fitting clothing and take breaks in the air conditioning as we deal with this stretch of real North Texas summer heat.