NEW ORLEANS — We are still watching what is left of Invest 94 (low pressure) located SW of Bermuda. It is poorly organized and battling plenty of dry air as it drifts to the SW. NHC is giving it a low chance to develop into a tropical system. It will remain SW of Bermuda for the next few days and it should dissipate by the weekend. This is not a threat to the Gulf of Mexico
There are a number of tropical waves coming off Africa. They will be worth watching as the models are trying to develop a few of them over the next few weeks. It is that time of year, the Cabo Verde Season, where we look for storm to develop near the Cabo Verde Islands and track to the west.
Elsewhere...the rest of the tropics are quiet.
The expert forecasters at Colorado State have issued their August update on the 2020 Hurricane Season. Their forecast now calls for 24 named storms (including the 9 already), 12 hurricanes (including the 2 already) and 5 major hurricanes.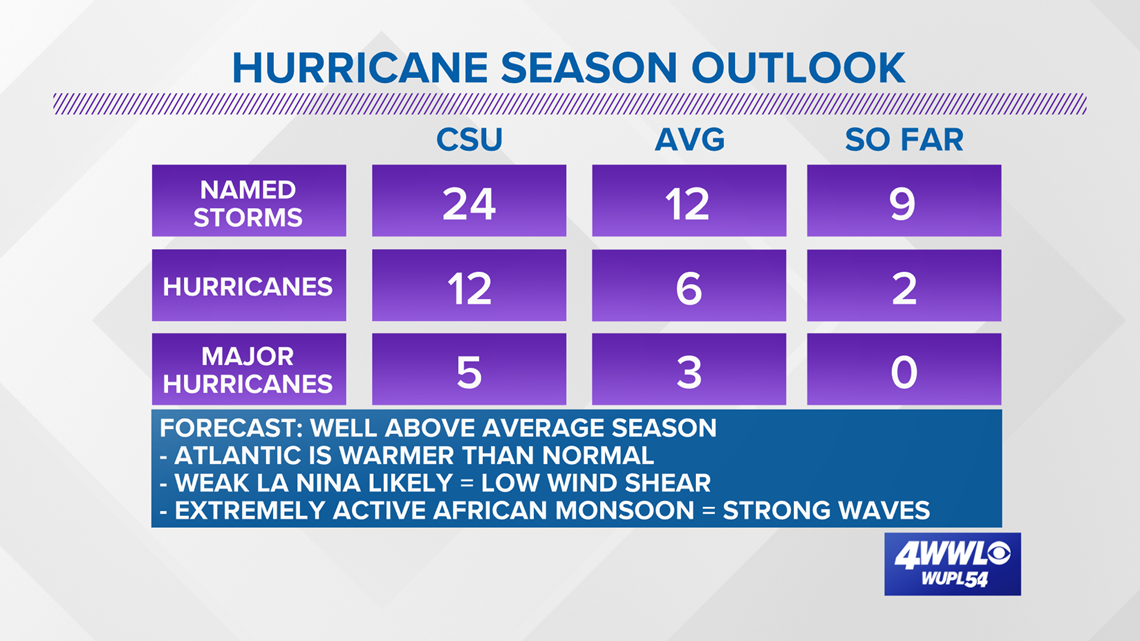 That's an increase of 4 named storms, 3 hurricanes and 1 major hurricane.
Should there be 24 named storms, they would run out of names and have to go to the Greek alphabet, like they did in 2005.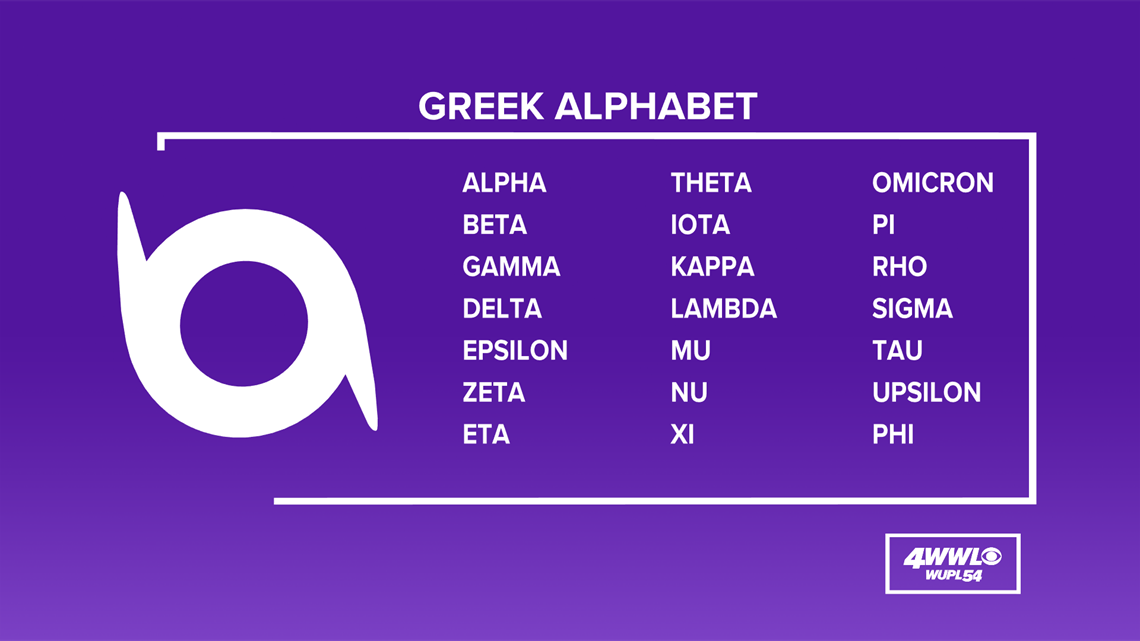 This increase in the amount of named storms comes from the already active season in just the first two months. There have been 9 named storms - a record through July!
The factors that are leading to the increased number of storms stem from the extremely warmer than normal Atlantic Ocean. Right now, the Atlantic is the 4th warmest on record. Warmer water means more fuel for the storms to develop.
There is also a very active African monsoon (rainy season). This leads to more strong tropical waves that area expected to move off Africa into the Atlantic and develop into tropical systems.
_________________________________
► Track the tropics, live updates from Your Local Weather Experts delivered directly to you throughout the hurricane season by downloading the FREE WWL-TV News app now in the IOS App Store or Google Play.