SOUTH CAROLINA, USA — Ian made it's 3rd and final landfall Friday afternoon in South Carolina as a category 1 hurricane with winds of up to 85mph.
This is the first hurricane to make landfall in South Carolina since Matthew in 2016.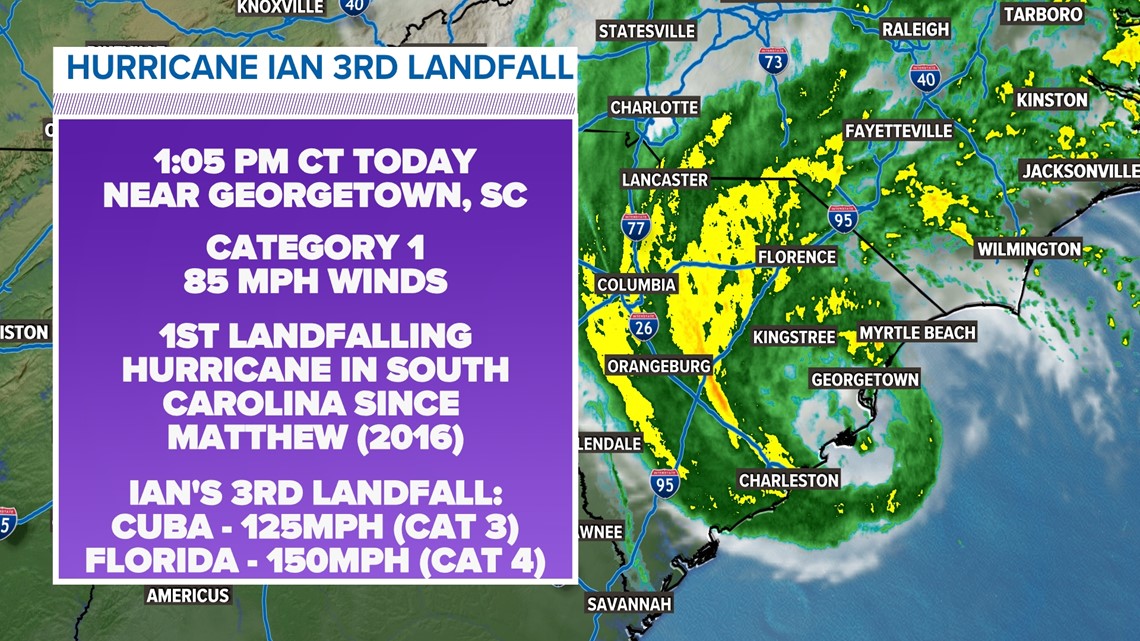 Ian's other landfalls were in western Cuba as a category 3 storm and southwestern Florida as a category 4 storm.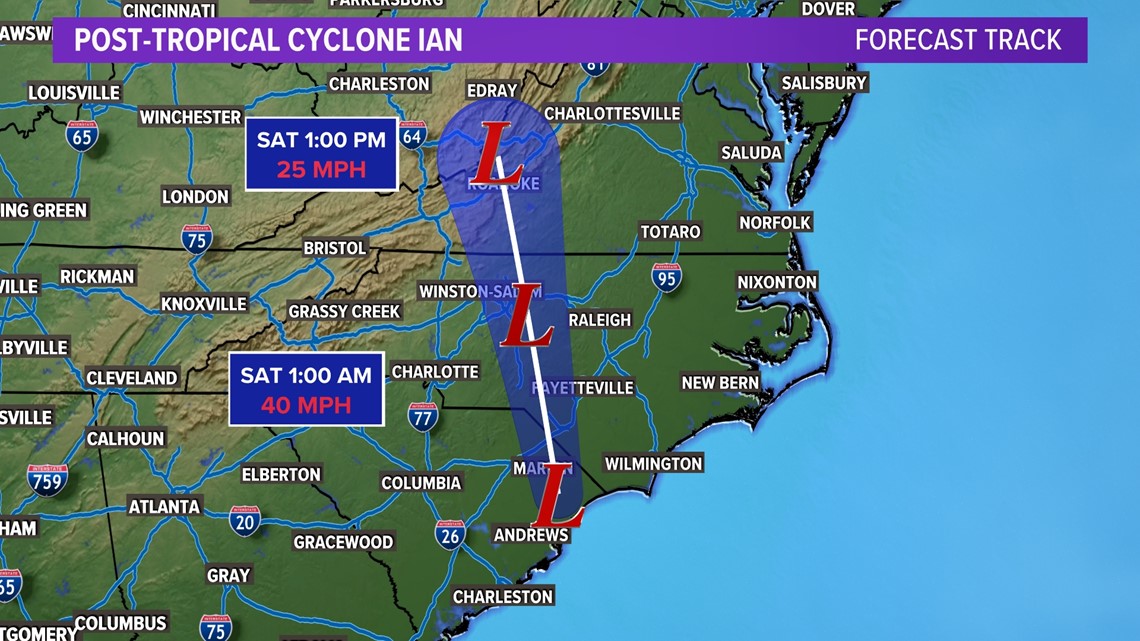 Ian is now considered a 'post-tropical cyclone'. This means it is starting to lose its tropical characteristics.
However, this does not mean it will not pose a threat.
Rounds of heavy rain and strong winds will continue for parts of the Carolinas, Virginias, and the East Coast through the weekend.