DALLAS —
Looking back at July
It was one for the record books. Every single day this July had a warmer than normal high temperature. This July will go down as the 2nd warmest on record with an average daily temperature of 91.7°.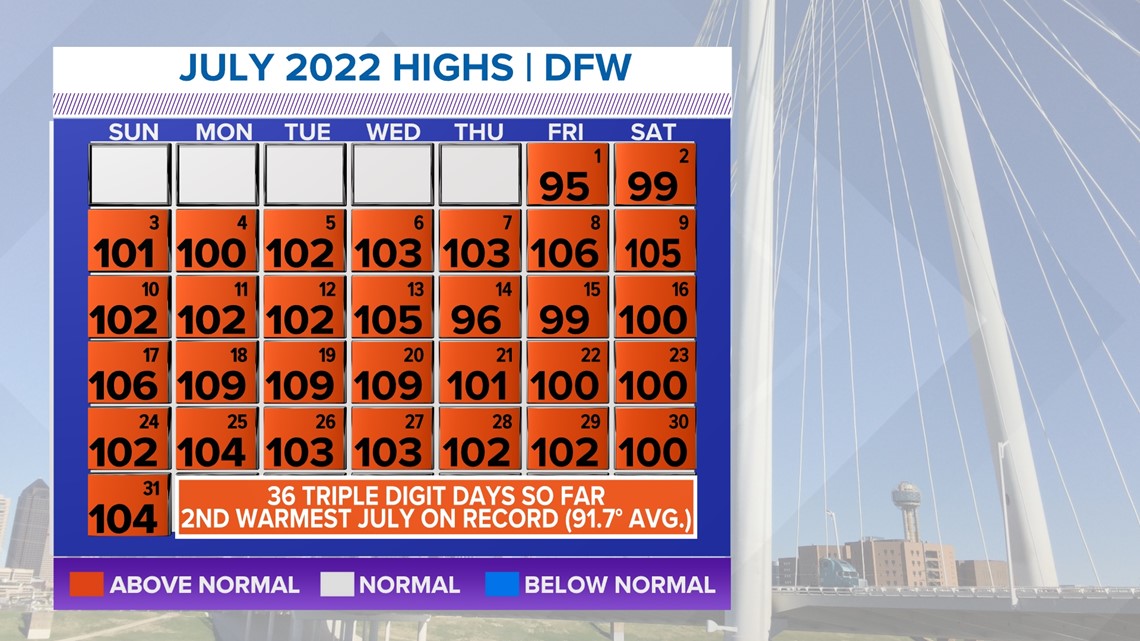 For those keeping track:
DFW has recorded 37 triple-digit days so far this summer.
A normal, North Texas summer averages 20... and we still have all of August to go.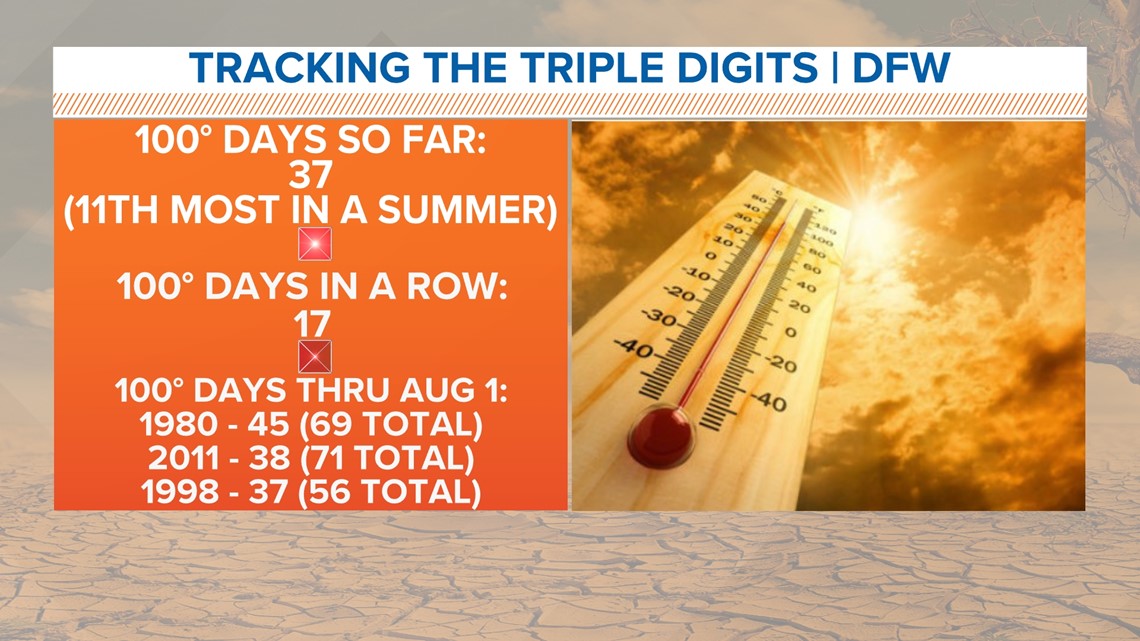 North Texas and the Dallas-Fort Worth area have seen showers and storms recently. However, at the the official measurement station at DFW Airport, measurable rain has not been recorded. So the streak of dry days continues.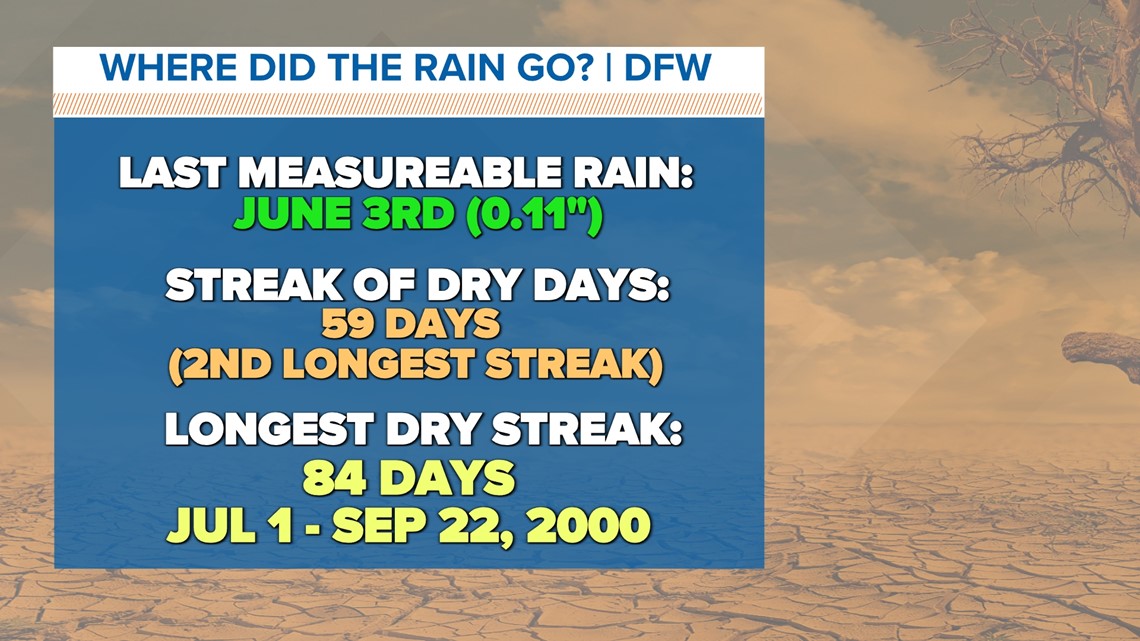 Elevated Fire Danger All Week
Fire danger is elevated all this week for all of North Texas. Please be extra careful. It only takes the smallest spark to ignite a fire and conditions will allow any fire to spread relatively quickly.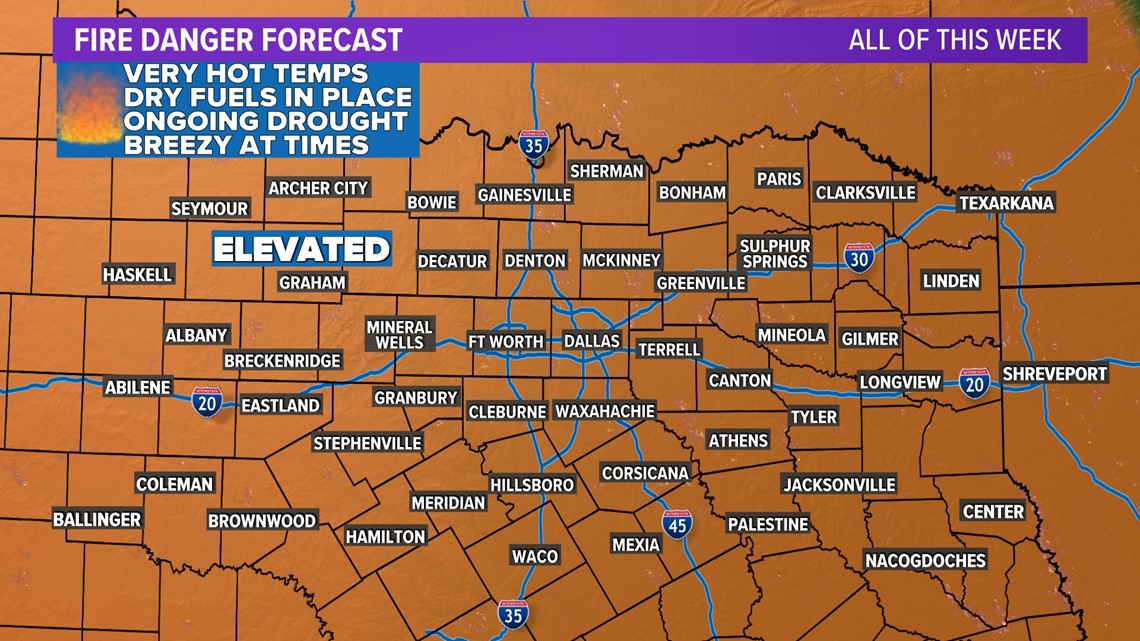 Drought conditions will continue to worsen until we get widespread, soaking rain back in North Texas. And that is NOT in the forecast anytime soon. More heat. Hardly any rain.
MAYBE some spotty showers or storms late week into the weekend. But just like any rain we've seen recently, you'll be very lucky if you see it.