DALLAS —
A little better, but still hot
After multiple days of record heat, temps took a bit of a dip Thursday. It may not be a lot, but the high of 101° felt a lot better than 109.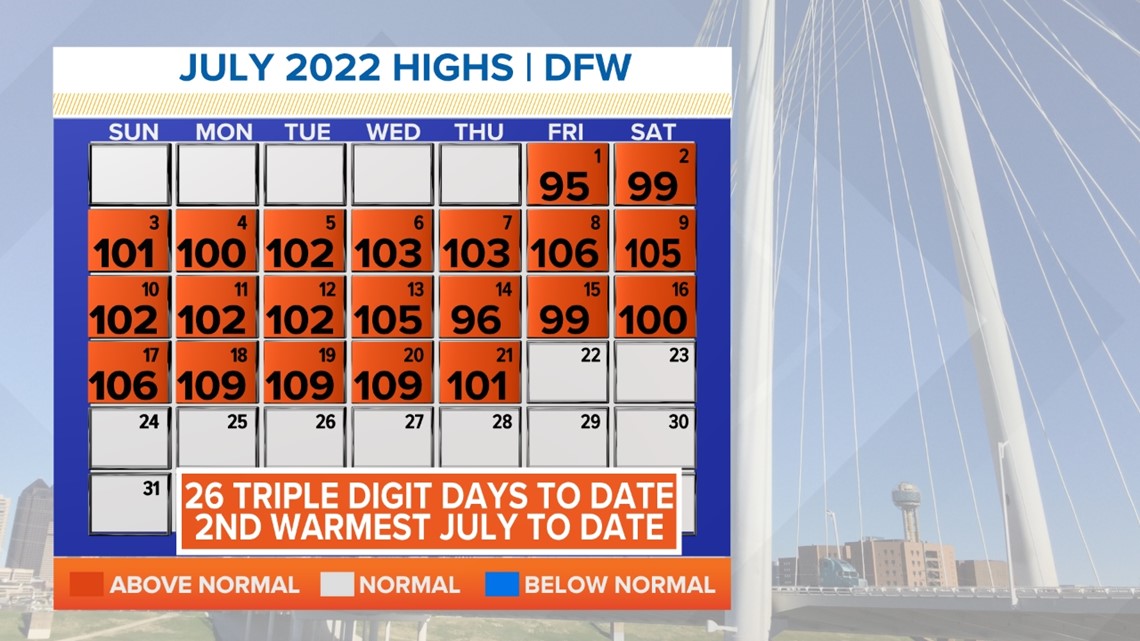 Yes, it will still be hot, but not as bad as recently.
We're also about to move into what is typically the hottest time of the summer.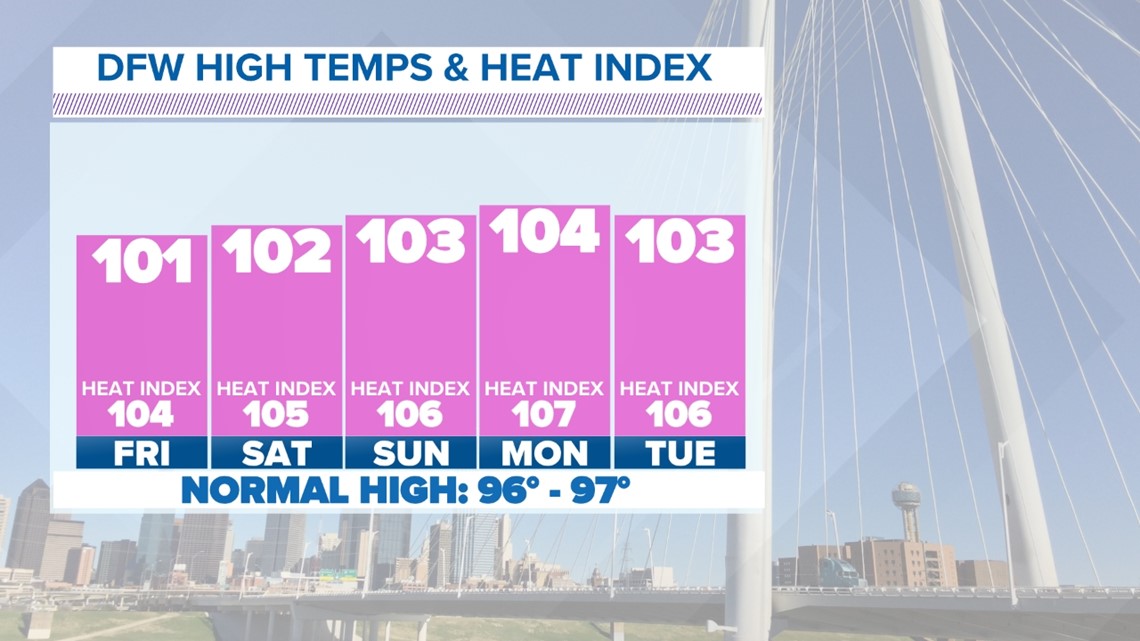 Rain chances return
It won't be everyone, but showers and storms are possible in North Texas the next couple of days.
The rain chances and cloud cover will help keep temps a little cooler than recently. Areas that see rain could even stay below that 100° mark.
Scattered showers and storms will continue to be possible again on Friday. Once again, coverage looks to be around 20% - 30%. Which means most places will stay dry.
Any thunderstorms could have strong downburst winds, so keep an eye on the sky! And move things indoors if storms are nearby.