DALLAS — There is a "Tender Vegetation Alert" tonight for all of North Texas because of a big temperature drop expected overnight.
A frontal boundary is moving through Thursday morning and behind it an arctic air mass will settle in overnight into Friday.
We will see mostly clear skies and winds will be light, so expect temperatures to drop into the upper 20s for all of North Texas.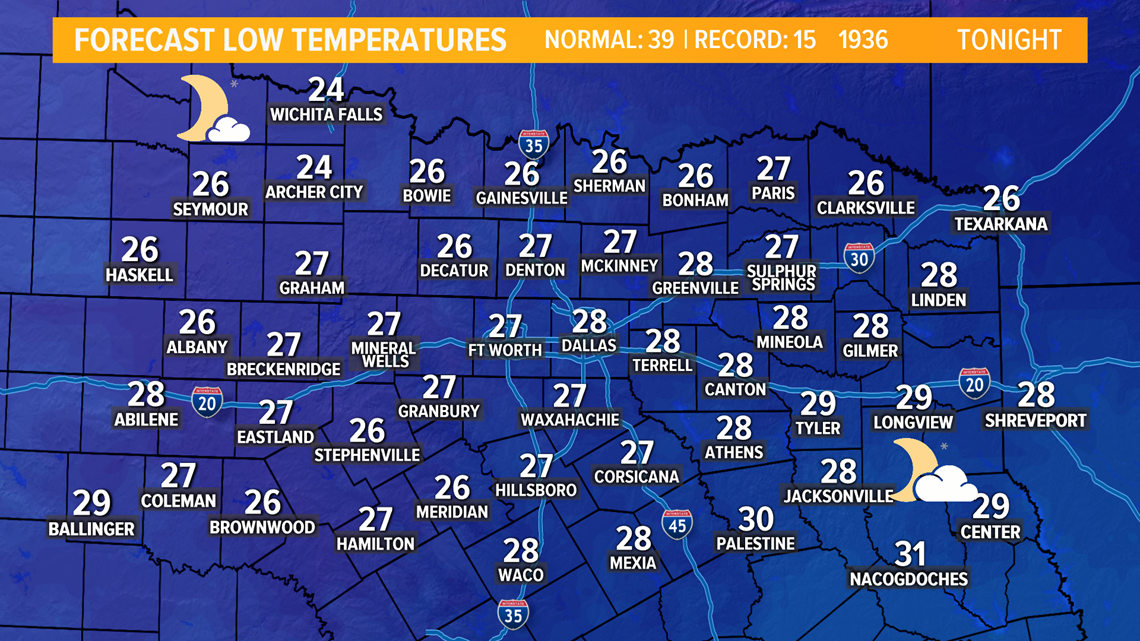 Here's how you should prepare for freezing temperatures:
Pets --> Remember to bring your pets indoors because if it is dangerous for you it is also for them. Think about their water as well and make sure they have access to water that won't freeze.
Plants --> Cover your plants or just bring them inside and shut off your sprinklers tonight. The water can freeze and cause icy surfaces and then injuries.
Pipes --> Wrap exposed pipes and leave your cabinet doors open, so heat from your home can get to pipes inside the house.
People --> Dress warm if you have to work outside tonight or early tomorrow morning and throw a blanket in your car just in case you get stranded on the road. If you are going to be using a space heater, make sure you never place it on top of furniture or near water.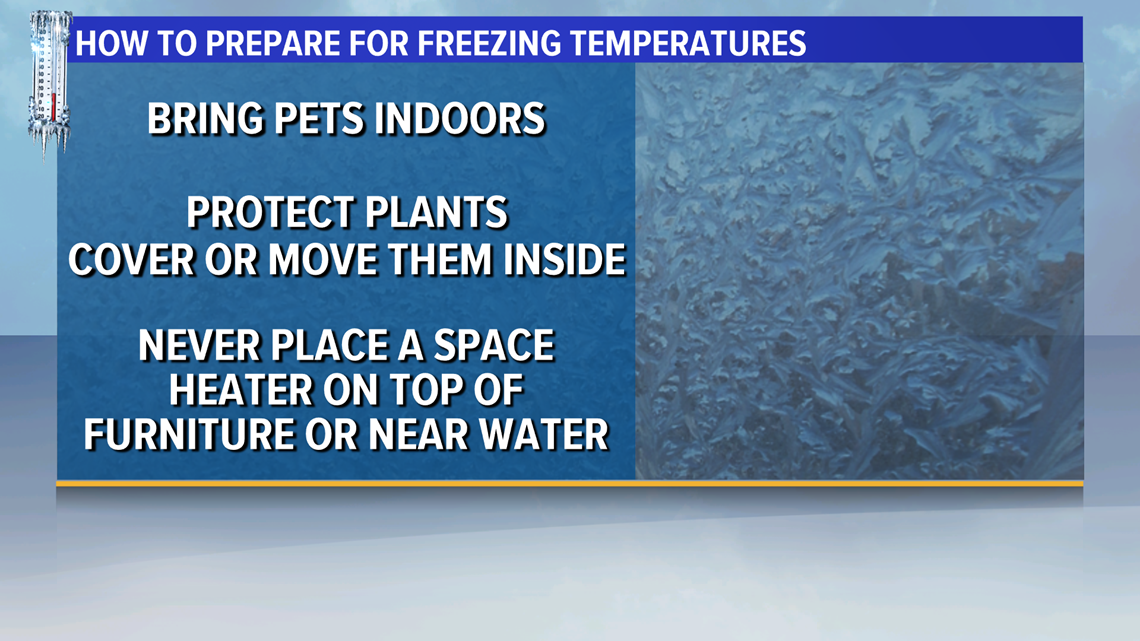 Good news! The hard freeze will only last one night because a big warm up is in store this weekend.