This Weekend
Temps remain warm this weekend with upper 80s for highs on Sunday. Some places across western North Texas could even hit the 90s. Sunday also remains warm, breezy, and muggy. Temperatures will continue to be above normal over the next couple of days
Sunday, October 24: 90° (2003)
Monday, October 25: 89° (1992)
Tuesday, October 26: 92° (1950)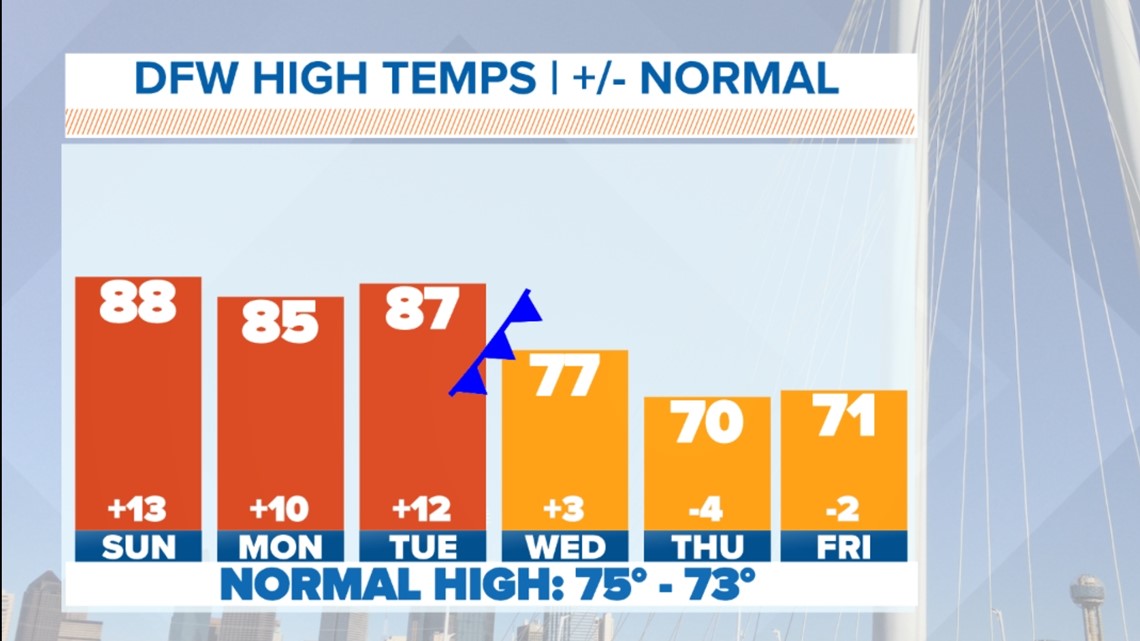 North Texas will stay dry during the daytime hours on Sunday. Could there be a sprinkle out of some thicker cloud cover during the morning? Sure. But most stay dry throughout the day.
The one place that could see a few thunderstorms is far northeastern North Texas during the evening into nighttime hours. A few storms or broken line of storms is possible.
The overall severe threat is very low, but can't rule out a storm becoming severe with a wind and hail threat in that area.

Cold front and better storm chances midweek
Late Tuesday into Wednesday, a decent, fall cold front will roll through North Texas. This brings a much better chance of widespread rain and thunderstorms to the area. Here's an idea of the timeline of the front and storms.
It looks like we will get a line of storms that sweeps across North Texas during the late night hours into early Wednesday morning. That line could have segments that are strong enough to be severe.
The main threats will be for damaging winds and large hail. However, whenever we get a line of storms, we always have to be on the lookout for a spin-up tornado within the line as well.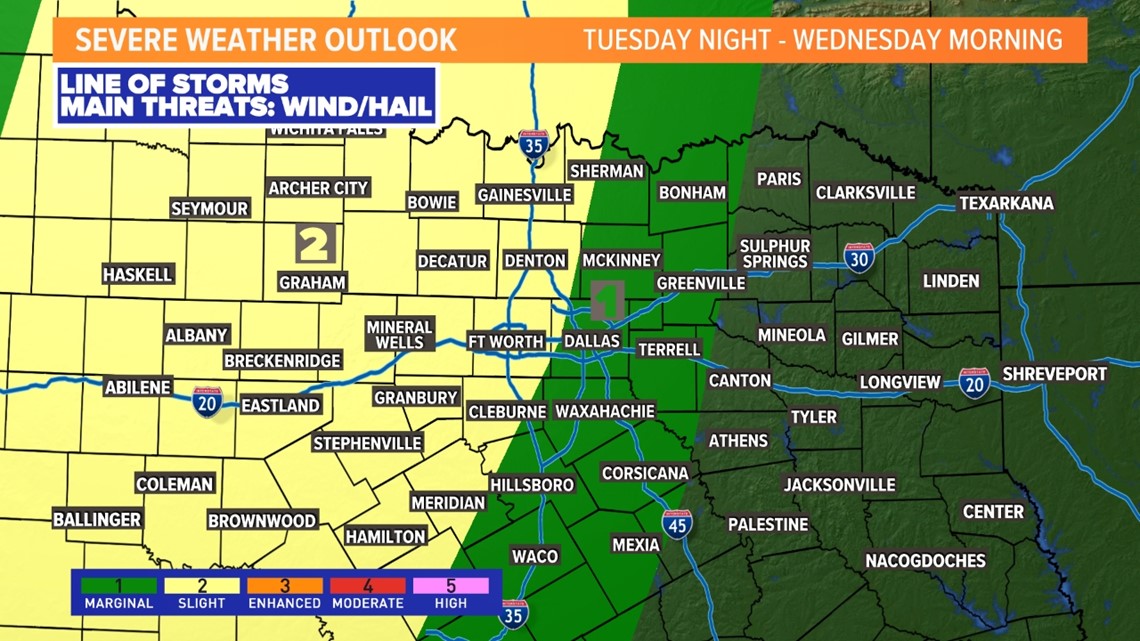 The exact timing and how strong storms will be when they arrive are still questions that need to be answered. Keep checking back for updates!