The coldest air since the middle of April will blast into North Texas early Friday, and it'll be a major shock to the system.
We expect around a 50-degree drop between Thursday's afternoon's high and Saturday morning's low.
The cold front is expected to be in the heart of the Dallas-Fort Worth area Thursday night between 6 and 8 p.m. After temps cool off overnight and stay breezy and cool on Friday, temperatures will be in 30s to low 40s by Saturday morning.
Parts of western and northern North Texas could even see patchy frost.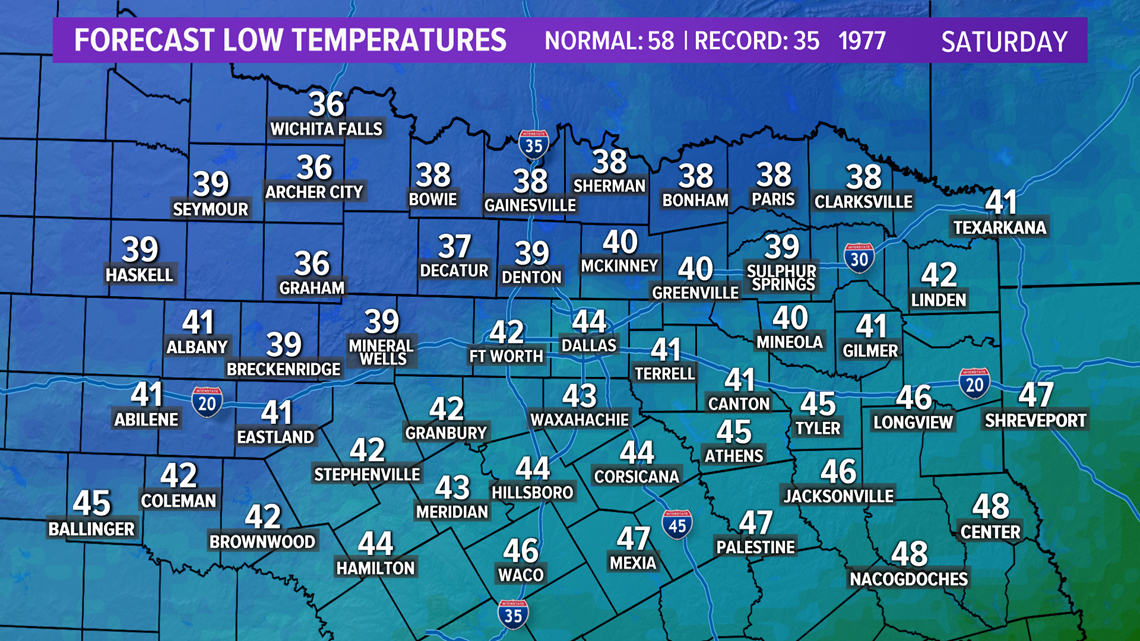 The cold front does bring the chance for showers and storms. Not everyone will see storms, but they will be out there. There is also a chance for some to be strong to severe with strong winds and quarter size hail.
Thunderstorms are expected to fire up around 6 p.m. northwest of the Dallas-Fort Worth area. As the cold front sweeps southeastward, storms will tag along with it and become more numerous late evening into tonight. The best window of time for storms in the area is between 7 p.m. Thursday and 3 a.m. Friday.
Watch the video below for an hour-by-hour look at when the storms will arrive in your area.
Many of you are probably wondering about the weekend.
The State Fair of Texas, the Texas & OU game, you name it!
Saturday looks dry, but cool and breezy. Sunday looks pleasant with partly sunny skies and highs in the middle 70s. Can't rule out a stray shower or storm, but most places will be dry.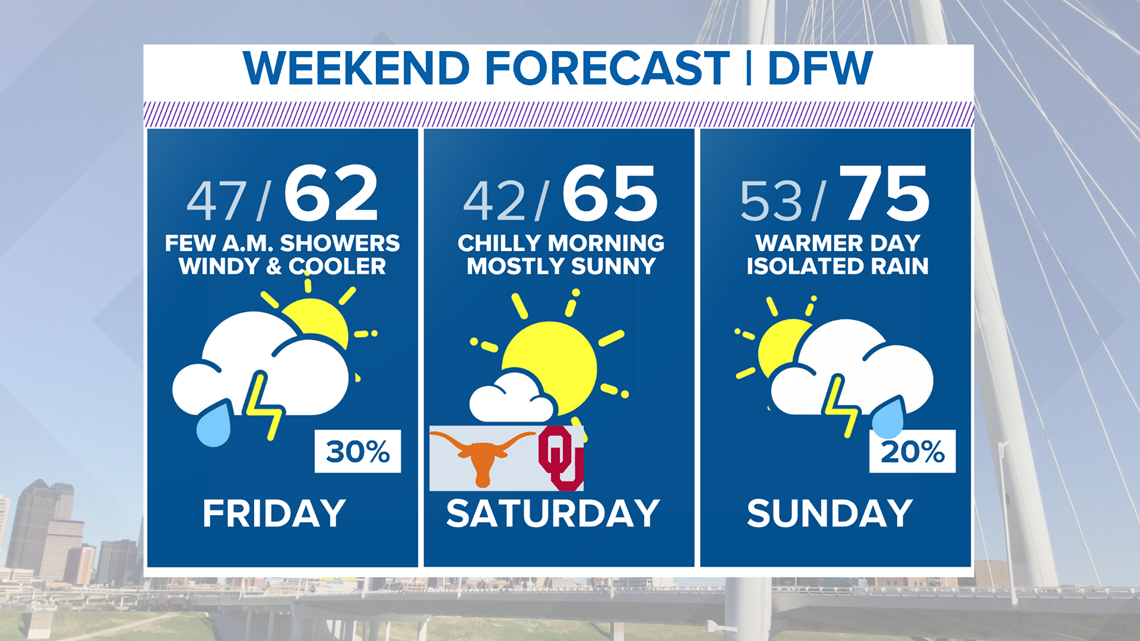 Also on WFAA: