DALLAS — The holidays are here!
The pattern is shaping up to potentially bring rain in days leading up to Thanksgiving with warmer weather. Exact timing and rain amounts are uncertain at this time, so keep checking back in! We will have a better idea of what the holiday system is doing over the weekend.
It is important to note - THIS FORECAST WILL CHANGE.
Until then, we will break down day by day what we know.
Tuesday, November 22
Tuesday travel may be a bit more tricky if you're heading to the Pacific Northwest. A new system comes into the Pacific Northwest. If you are planning on heading in that direction, pay close attention.
The system previously mentioned continues to move inland to bring windy and wet weather. The rest of the country looks dry and cool for the first part of the day.
At this point, high pressure eases up and moves into the southeastern portion of the US. This allows a general warming trend for Texas.
Trouble spots: The wet, windy, cool Pacific Northwest. South Florida may see some rain.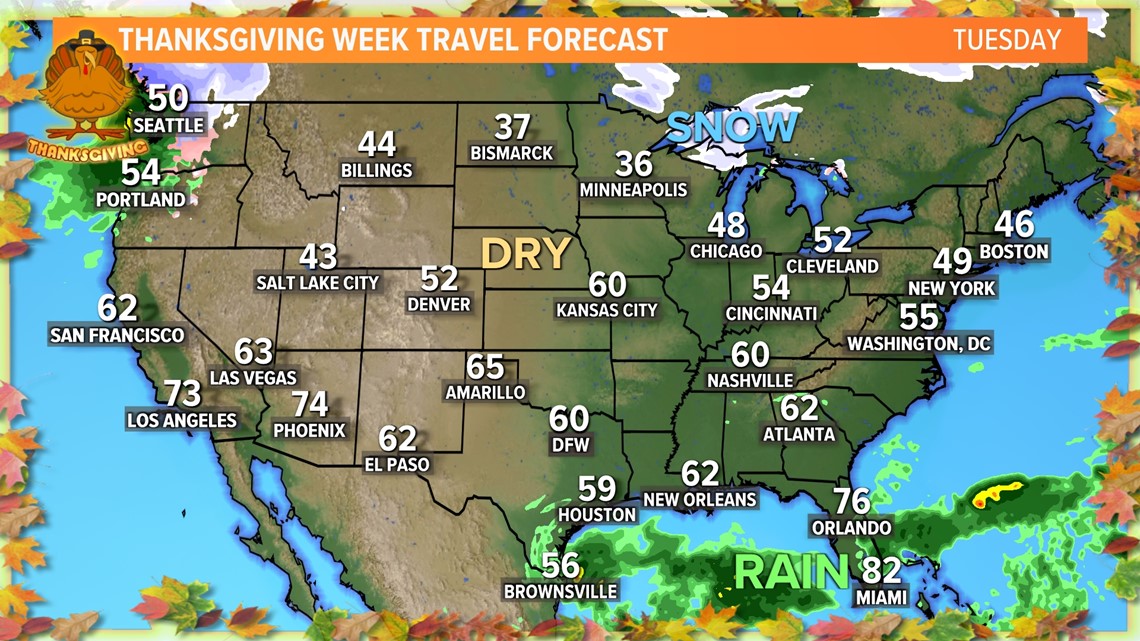 Wednesday, November 23
Most of the country looks fairly quiet.
There could be some spotty rain across Central Texas but doesn't look to be a washout.
A storm system will start to move across the northern Rockies with potentially some rain and snow in that part of the country. Some rain may be possible in Florida as well.
Trouble spots: Northern Rockies and parts of Florida.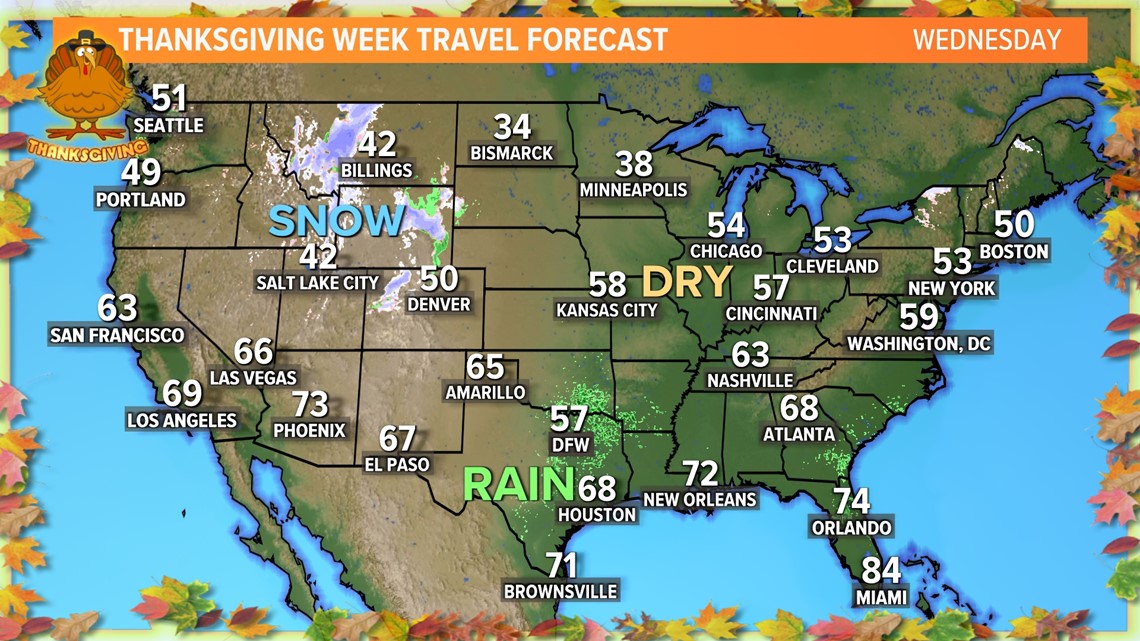 Thursday, November 24
Thanksgiving Day for Texas looks rainy.
The storm system bringing that rain will bring rain and snow potential stretching from the Gulf States all the way up to the Great Lakes.
Trouble spots: Rain possible for southern U.S.. Rain extends into the Midwest as well. Some snow will be possible in the northern plains.

Friday, November 25
The same storm system that will bring rain and snow to parts of the U.S. on Thanksgiving will keep moving east on Friday. It will bring rain to the East Coast with some snow possible farther north. The rest of the country looks fairly quiet and dry.
Trouble spots: The East Coast, southeast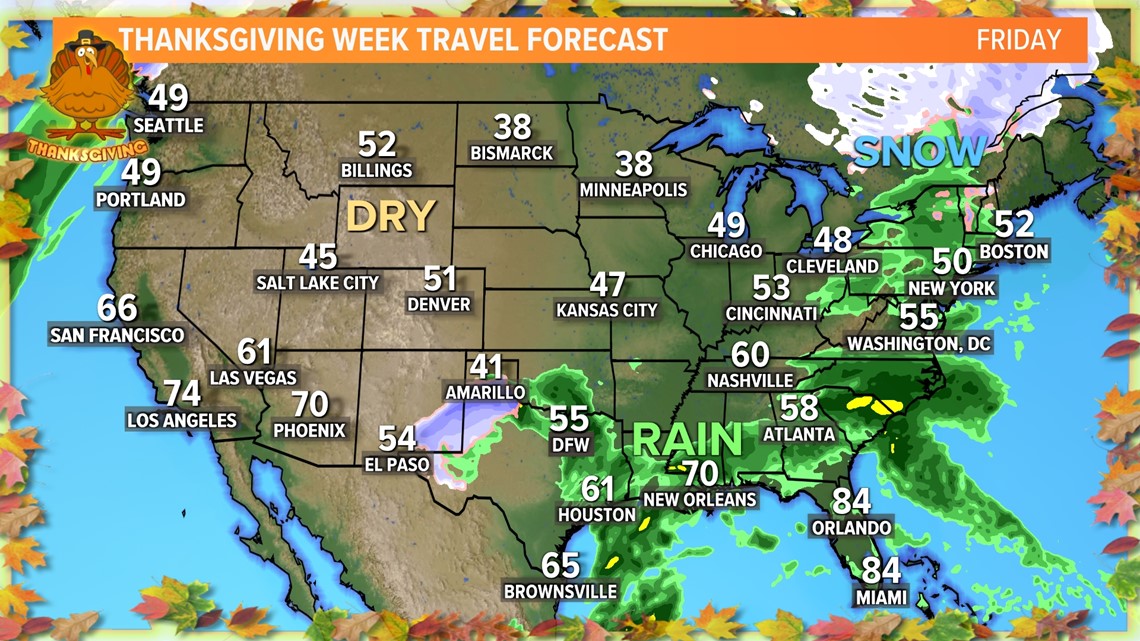 Saturday, November 26
Rain tapers off for North Texas as it continues to move east. Some winter weather is expected across the Texas Panhandle. The Pacific Northwest gains another system.