DALLAS — Get ready for a messy commute to work Thursday morning and a cold day to follow it!
The rain will be the most widespread between 3 a.m. and 11 a.m. We expect the highest coverage in the metroplex during the peak of the morning commute.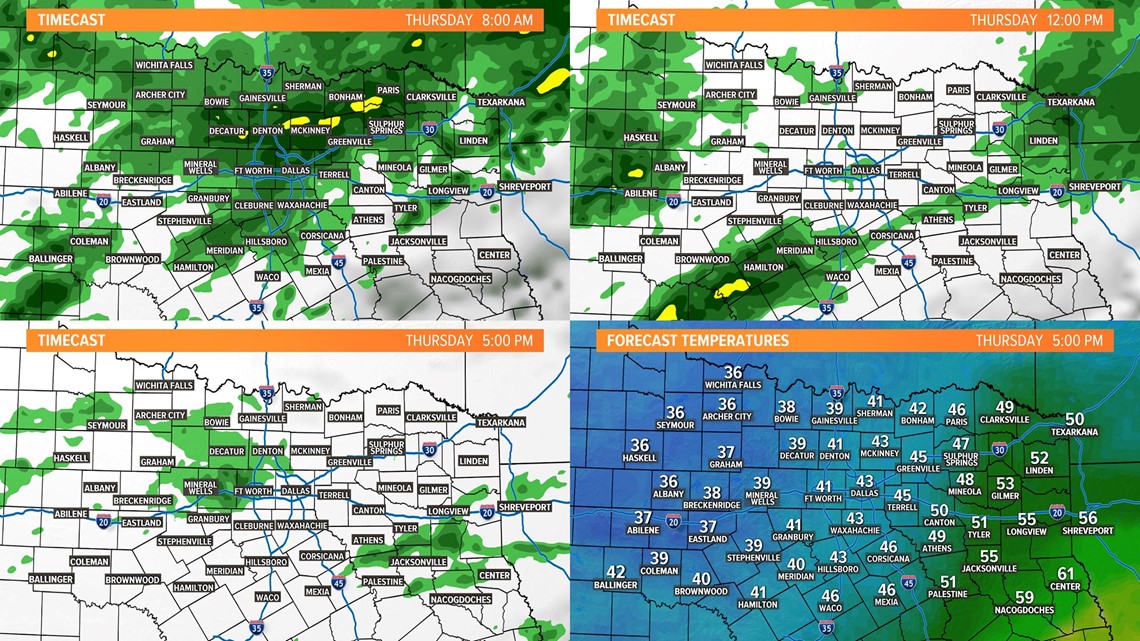 The rain will be light to moderate, and when all is said and done, most locations will pick up about an inch of rain. Some will see a little more, mainly north of the metroplex, and some a little less.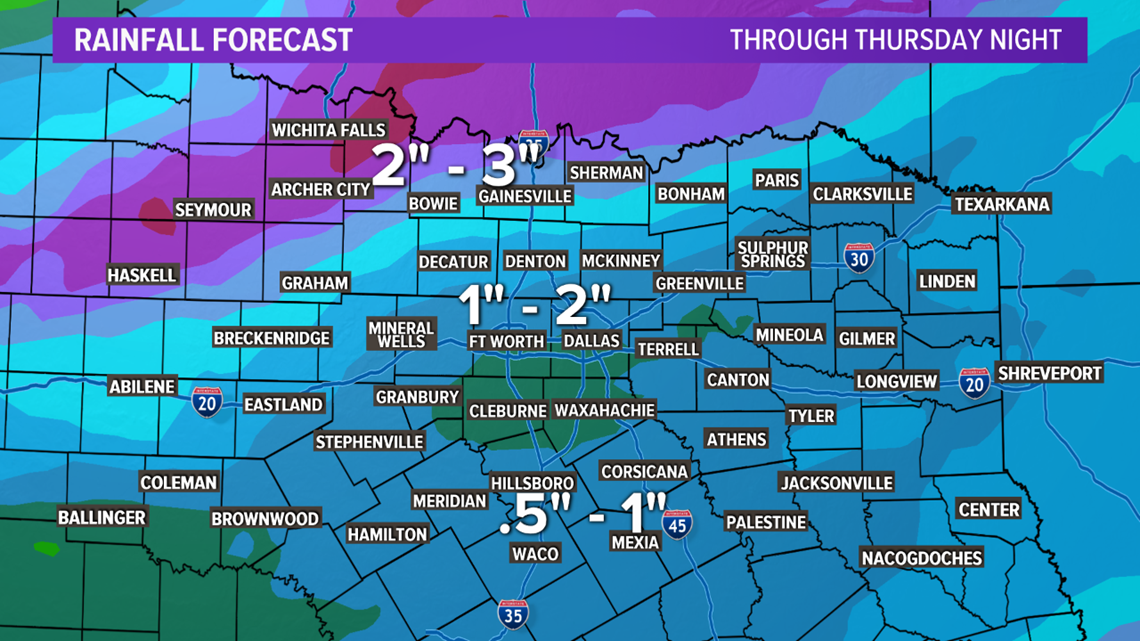 Rain will taper off during the day but, scattered showers are possible for the drive home as well.
The other side of this story will be the big drop in temps. Don't be fooled by the warmth in the early morning!
Temperatures will take a 20° plus tumble by the early evening, falling into the low 40s by late afternoon.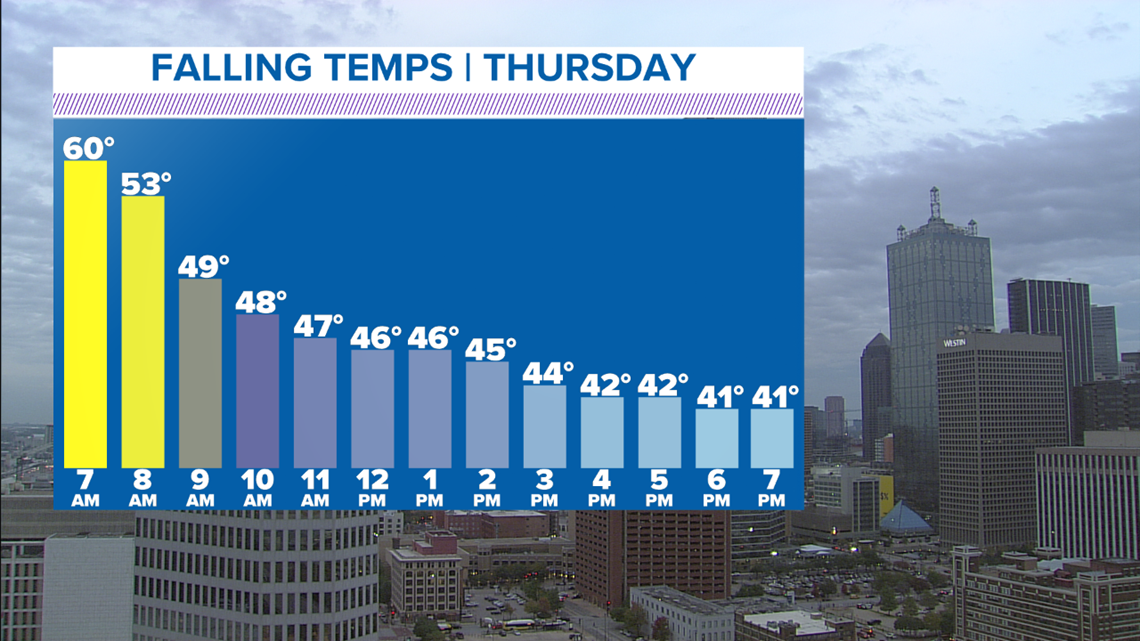 And north winds will increase later this morning, gusting to over 20 mph behind the cold front.
More on WFAA: