Temperatures this week will stay above normal. We do see temperatures drop back down to where we should be for April next week, so if you don't want to see the 80s yet just wait until next week.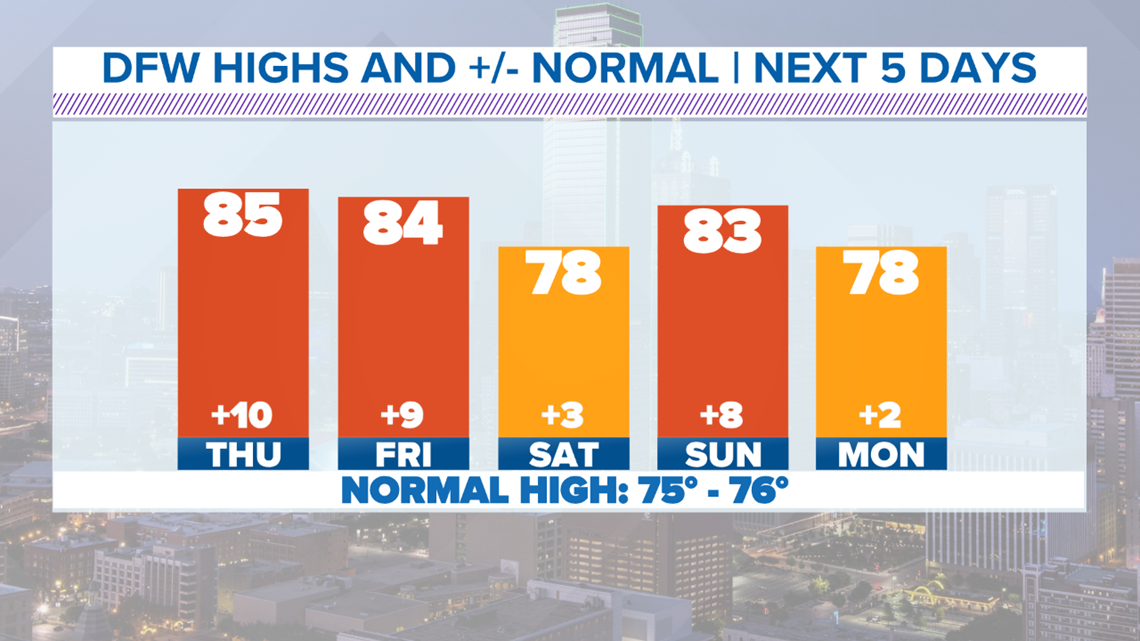 Storm chances will increase once again late Friday as the system approaches. Right now the rainfall forecast looks good for DFW with a half inch to and inch possible. There is a Slight Risk that storms could be severe Friday afternoon and evening. Stay tuned as we will update the potential for any severe weather as we get closer.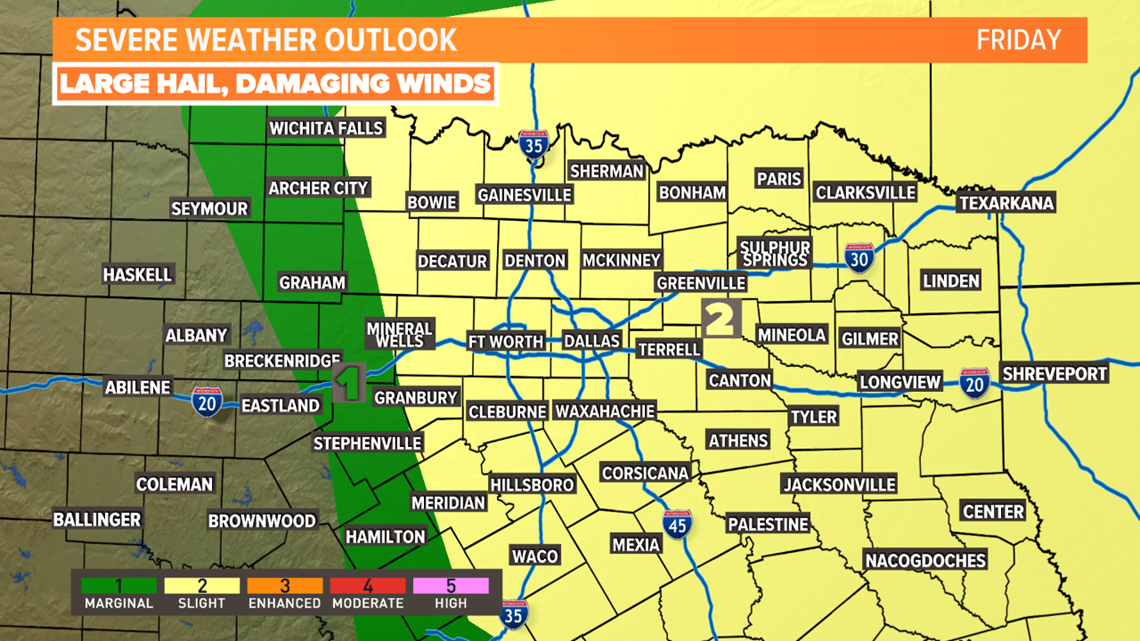 Any of the thunderstorms that fire up Friday afternoon and evening could produce very large hail (larger than 1" in diameter) and damaging wind gusts. The coverage won't be big, but any storms that do pop up will have a good chance of becoming strong to severe.
Remember to download the WFAA app to check one of our dozens of local radars near you, get weather alerts, and see the latest forecast, cameras and current conditions.