The last weekend of summer is feeling like, well, summer.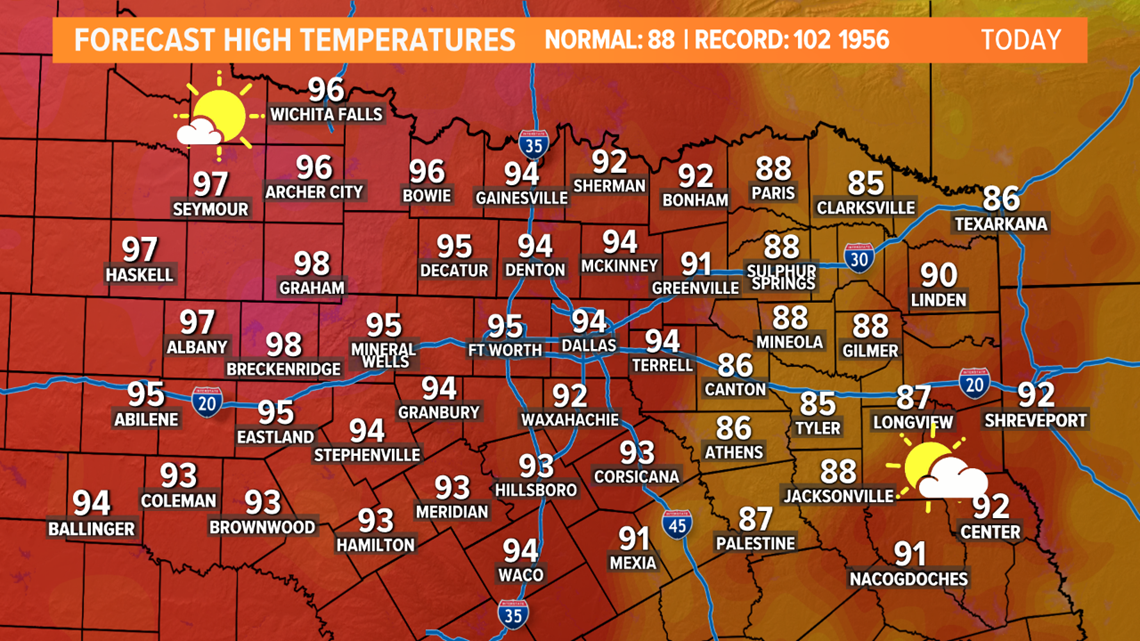 Temps will continue to be above normal, and rain chances will stay fairly low. Not completely zero, but low.
A few showers and storms are possible across eastern areas on Sunday, but most places will be dry.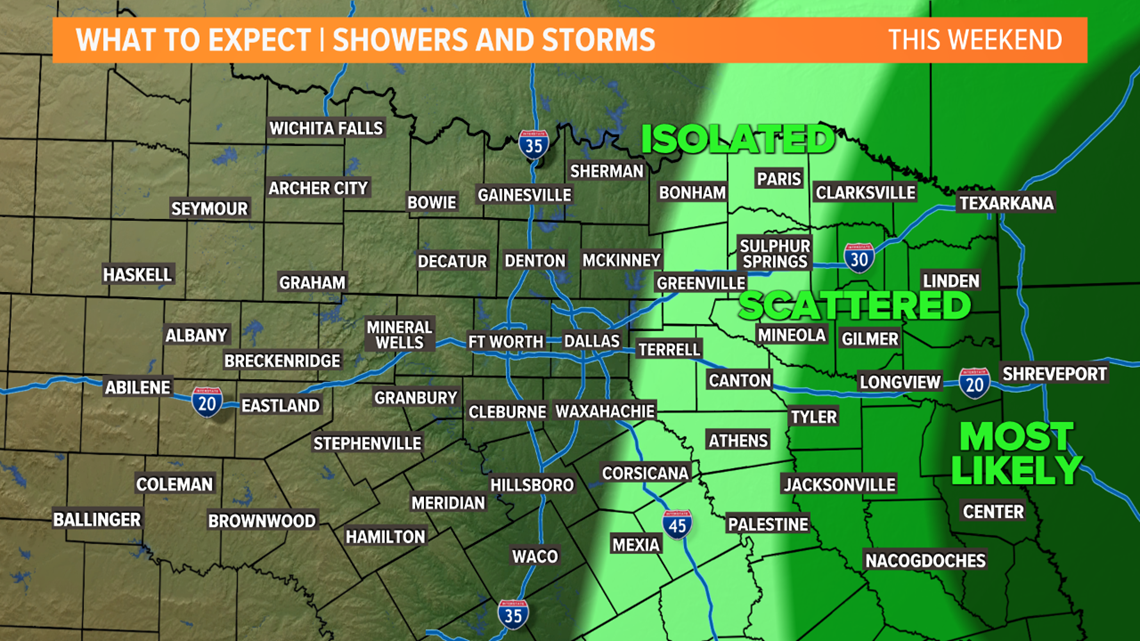 Unfortunately, it only gets worse on Monday, but relief is on the way!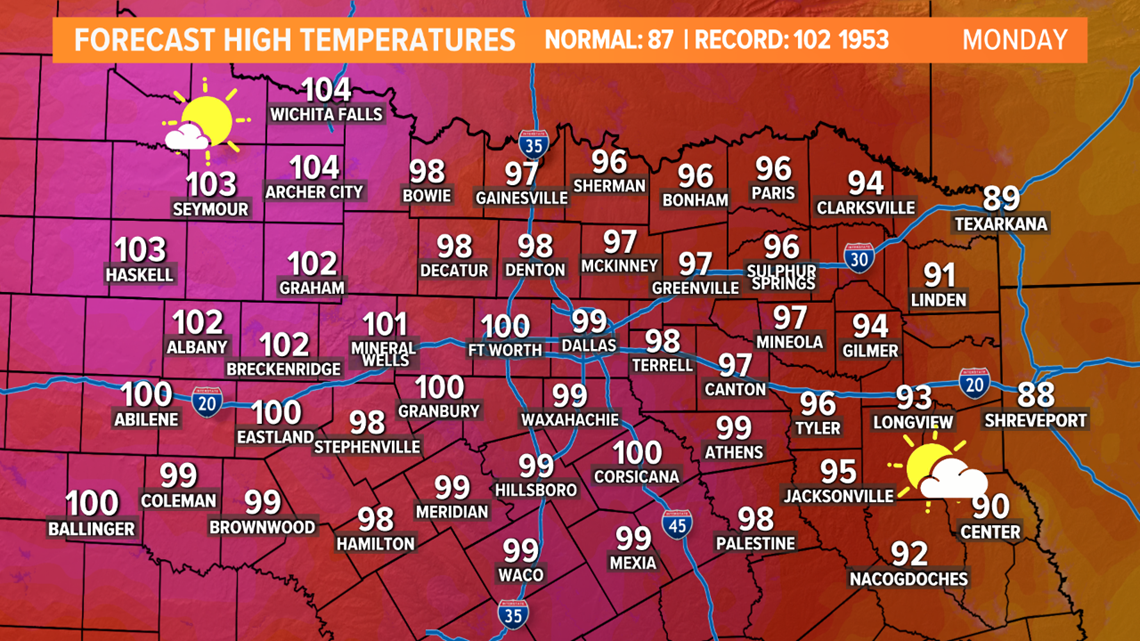 Our first decent fall cold front will arrive on Tuesday, and will bring a cool-down and lower humidity for the second half of next week.
The autumn equinox will be Wednesday, September 22nd at 2:20 p.m., and the front will make it feel like fall for that first day of the season!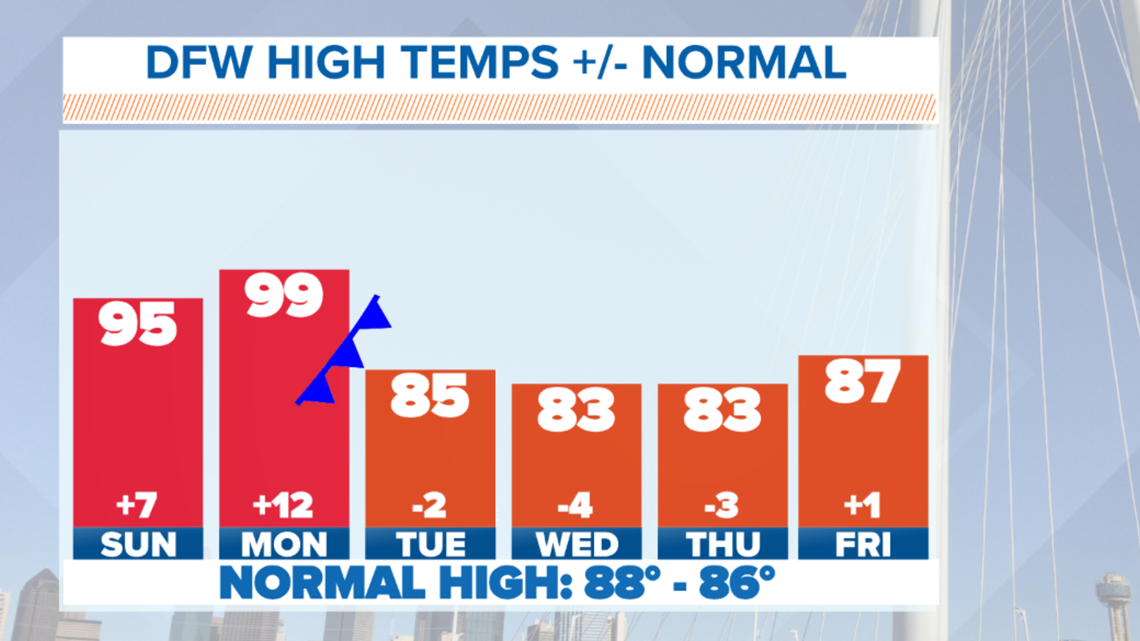 There is a chance for some showers and storms as the front moves in on Tuesday, but coverage looks to be low for most (20-30%). There could be a little bit better chance for showers and storms in far southern North Texas during the afternoon into evening.
Check out the video below for timing of the cold front and rain coverage over the next few days: