Notes
Low rain coverage through Friday
Highs climb to the 90s this week
An unsettled pattern brings rain to North Texas this weekend
Warmer weather to end the week
High temperatures will be climbing to the 90s Friday. The good news is that humidity won't be out of control. This keeps the heat index at bay. And actually, temps won't be too much higher than normal for this time of year. Weekend rain keeps temps a bit lower over the weekend.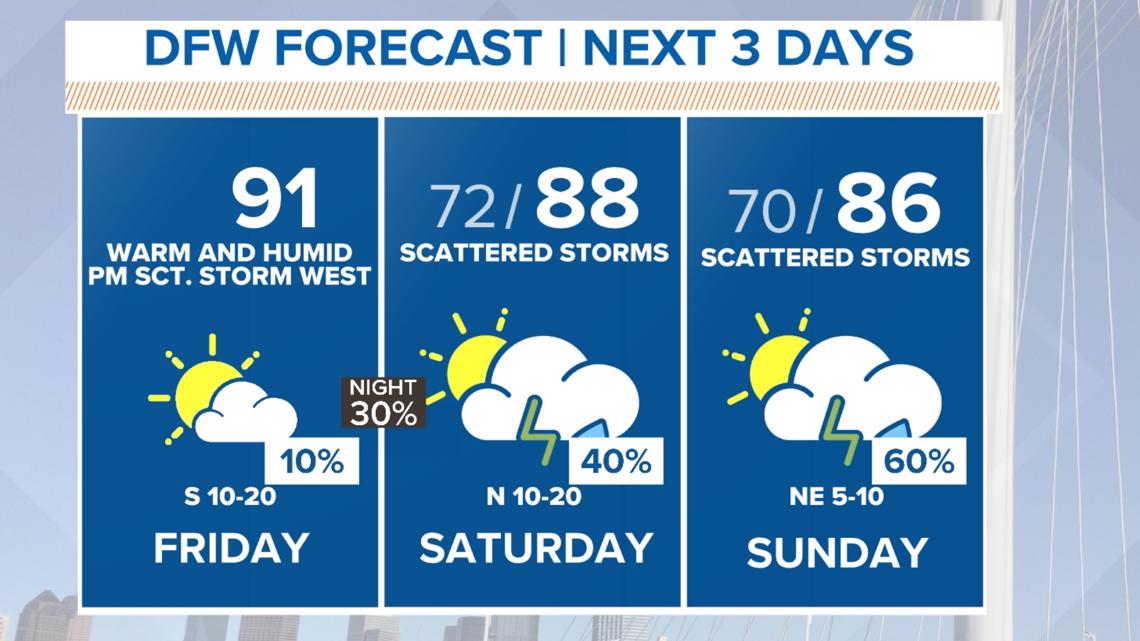 Weekend rain
The next best chance of rain comes late Friday through Monday. Gulf moisture will surge into North Texas bringing back a chance for more showers and storms to be out there.
The weekend doesn't look to be a complete washout, but several rounds of rain are likely. The threat for severe weather is low, but heavy rain leading to localized flooding will be possible.
Daily rain chances next week will help keep temps in the 80s.