Mother Nature can't break this cycle of wet weekend weather. This weekend is no different, with Mother Nature serving up some Saturday storms for North Texas.
Check the WFAA radars for the latest weather where you are. Be sure to also download the WFAA app for the latest updates.
Not only were these storms "hailers" Saturday morning, but they dumped a good 1"-2" of rain across North Texas.
As we head into Sunday morning, it's going to be cold, with wind gusts of 50 mph and a wind advisory in effect until 7 a.m.
All of this messy weather stemmed from a storm system gliding through North Texas. Attached to this system was a warm front, which will continue to lift north into East Texas. Multiple tornado warnings were posted in Central and East Texas along this boundary.
The warm front did not make it to DFW, hence our near zero tornado threat. However, the tornado threat did transition into East Texas and Louisiana by Saturday afternoon, with disastrous effects in East Texas.
PICTURES: Major storms bring widespread damage across East Texas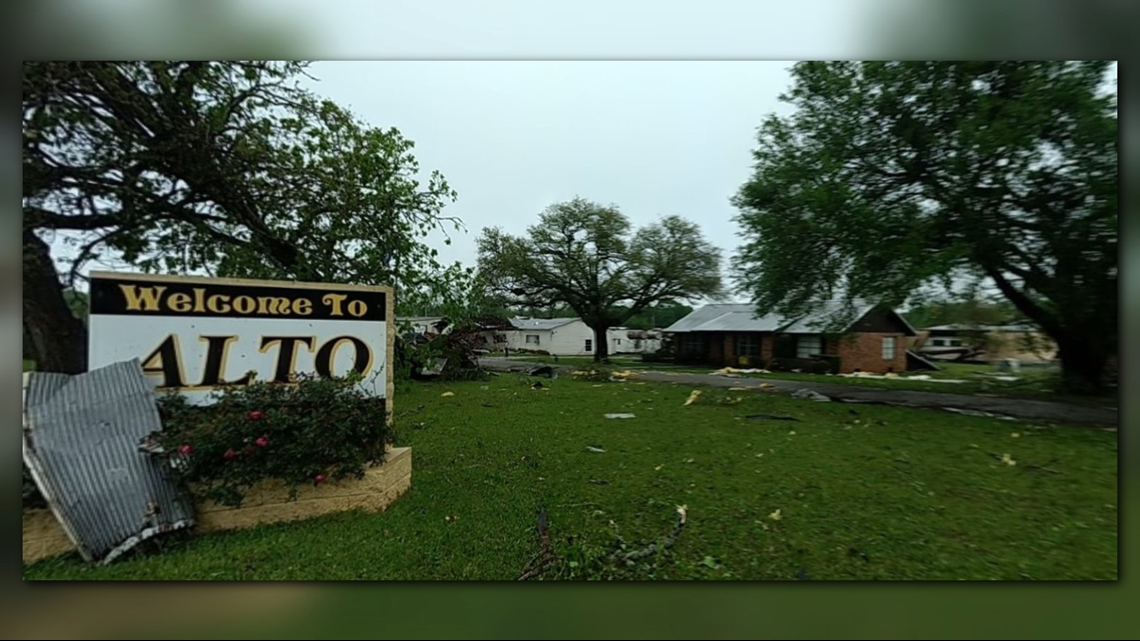 A Wind Advisory was in place starting 4 p.m. Saturday through 7 a.m. Sunday. North winds could gust up to 45-50mph. Cooler air will also spill in, sending low temperatures into the 40s Sunday morning. Areas northwest of DFW could even dip into the 30s...BRRRR! Sunshine takes over Sunday with highs in the 60s.
Check Weather Alerts here.