DALLAS —
What a nice break!
Thursday finally ended the 11-day, consecutive streak of 100° temperatures at DFW. With clouds and rain cooled air around North Texas, DFW climbed to 96°. Surprisingly, that's still above normal. But it felt great!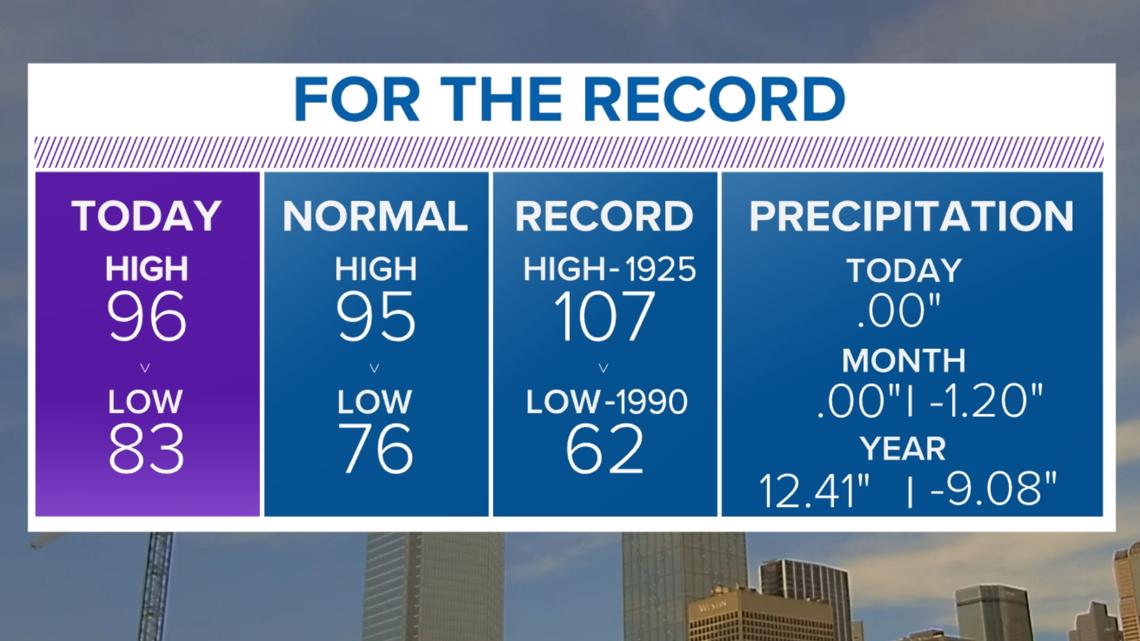 Not everyone tapped into the showers and storms, but those who did were certainly celebrating.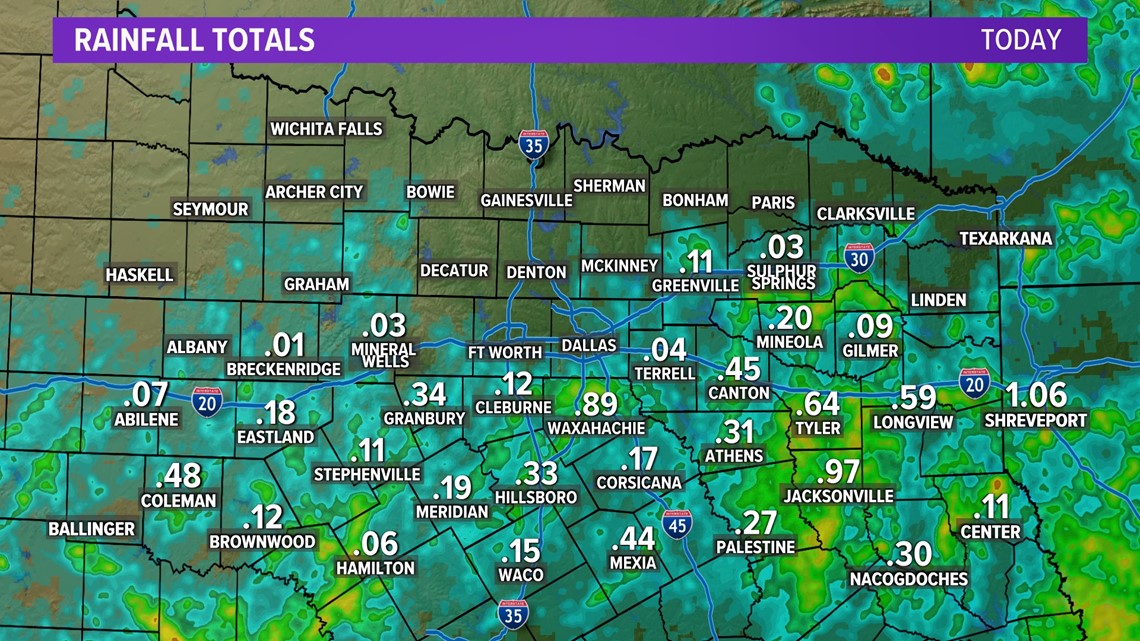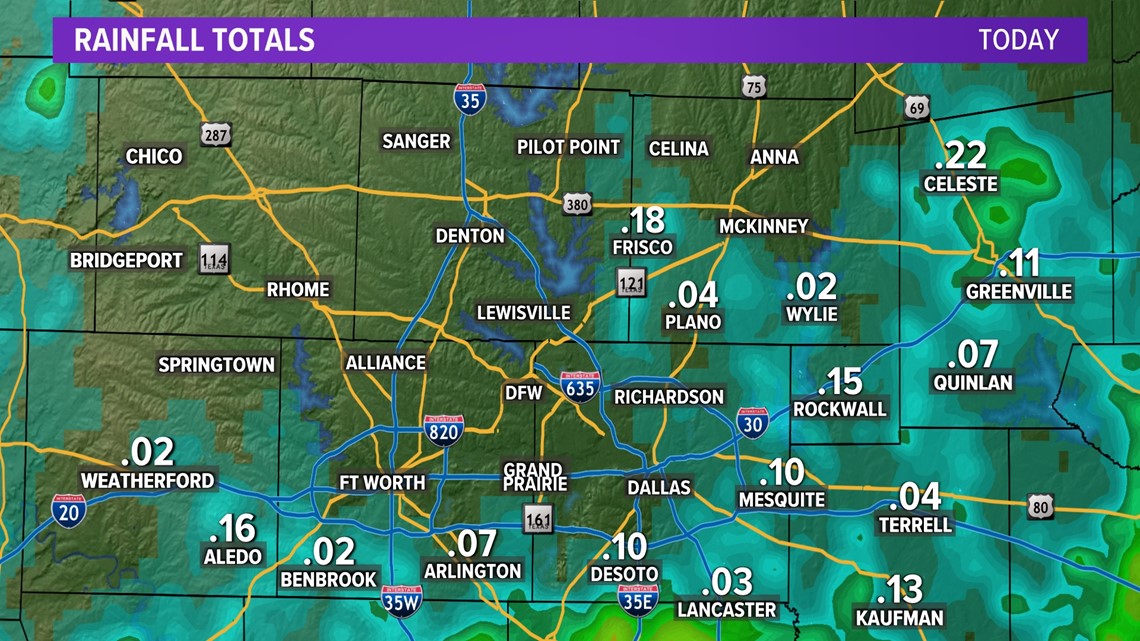 DFW didn't see rain...
With DFW reporting no measurable precipitation, the dry streak continues. This 41 day stretch with no rain is the 11th longest on record. If we don't see rain in the next 10 days, and we don't expect to... that will place us at the 7th longest streak on record.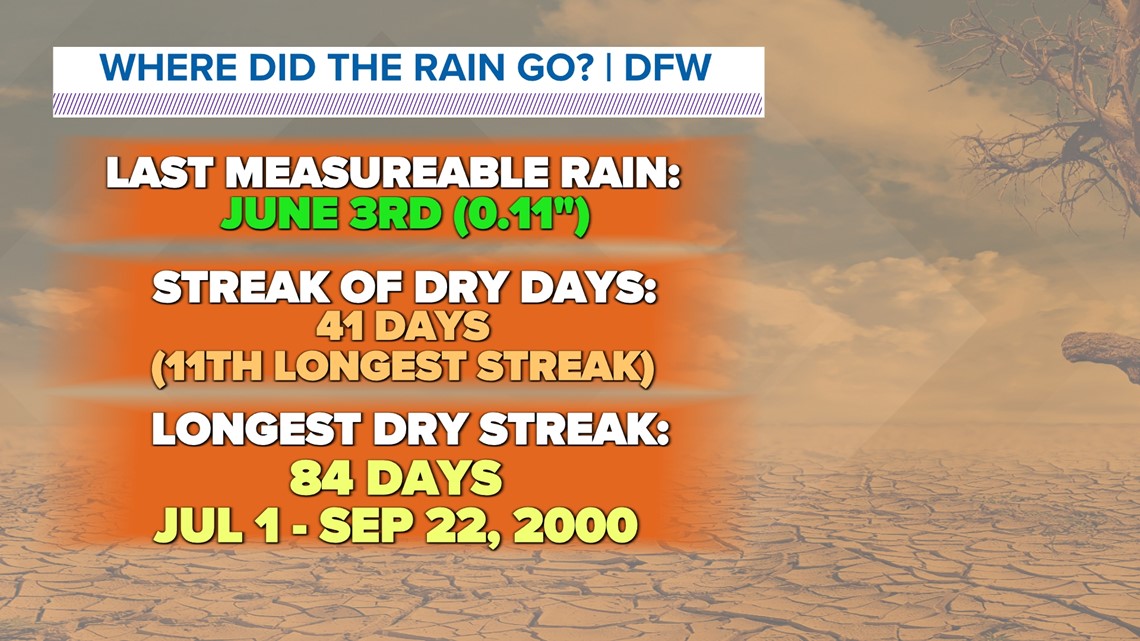 The heat goes on
Wednesday brought on our 20th triple digit heat day of the summer and 11th consecutive day of 100°+ temperatures at DFW. Thursday was the only break we have in the 10 day forecast. Highs between 100°-106° are in the forecast for the next 2 weeks. Also, Air quality will be at an "orange" or unhealthy for sensitive groups as another Ozone Action Day is in place. Try to limit outdoor time.