DALLAS —
Severe Thunderstorm Watch
Severe thunderstorms are ongoing with hail between quarter to golf ball size and even some isolated instances of tennis ball size hail. Storms are also producing strong wind gusts between 60-65mph.
Heavy rain and lightning are a given with all of these storms. Heavy rain could cause localized flooding issues.
Storms will slowly diminish heading into the nighttime hours, but severe weather will be possible through midnight.
Monday and Tuesday
Chances for storms continue Monday and Tuesday as well.
On Monday, scattered thunderstorms may form along a dryline in western North Texas and move east during the afternoon into evening. They would likely be severe with a threat for large hail and damaging winds. A storm or two could survive long enough into the DFW area during the late evening hours.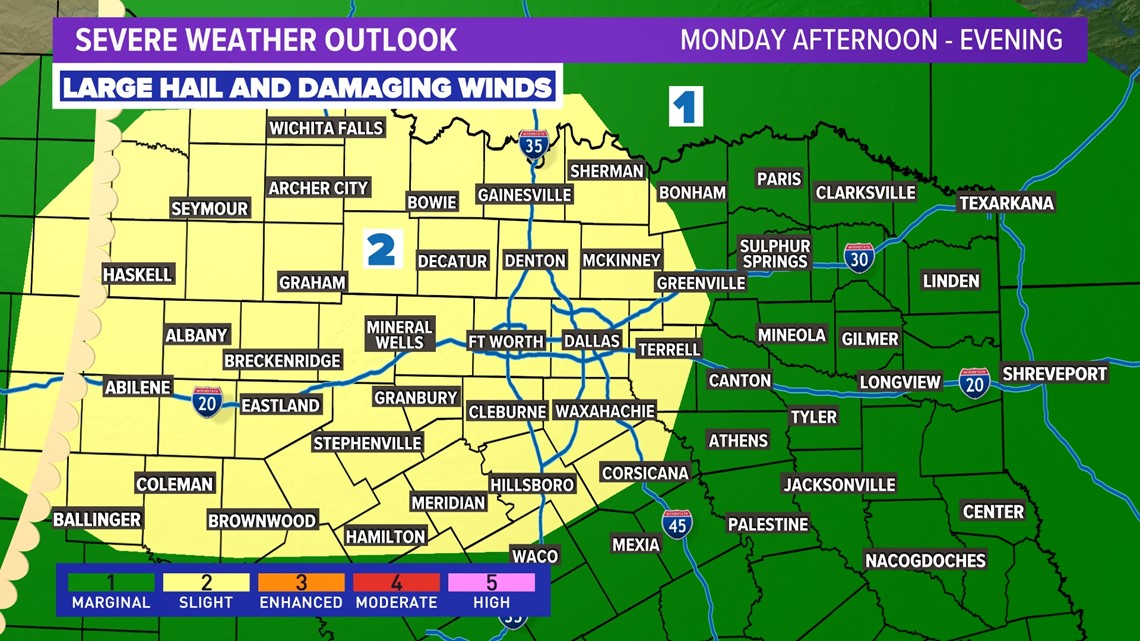 Tuesday will be much of the same with isolated to scattered t-storms possible during the afternoon into evening. Not everyone will see storms, but any storms that form will likely be severe with hail and wind.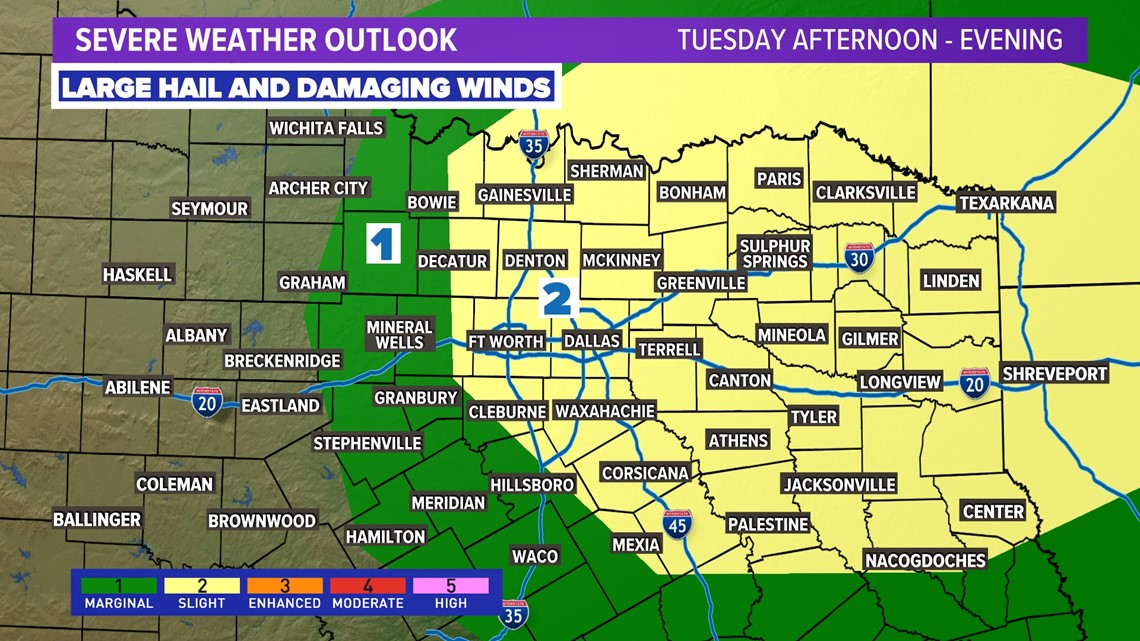 Next 10 days
The first part of this week MAY not end up being too bad when you compare it to the rest of the 10-day. Highs in the mid-90s and some rain chances.
The heat really cranks up late week through next weekend with highs at or above 100°. Add in humidity and it will feel like 105°+ most of those days as well.