On and off rain will continue through Wednesday morning
Severe threat is very low and no wintry weather
Rain could be heavy at times with some minor flooding possible
Through Wednesday afternoon
On and off showers and some t-storms will continue through the early afternoon. It likely will not rain constantly and everywhere during this time, but most places will see rain. Any additional rail will cause trouble spots on some roads.
Pockets of heavier rain will be possible as well. Anywhere heavy rain falls, watch out for standing water on roads and water in typical flood-prone or low-lying locations.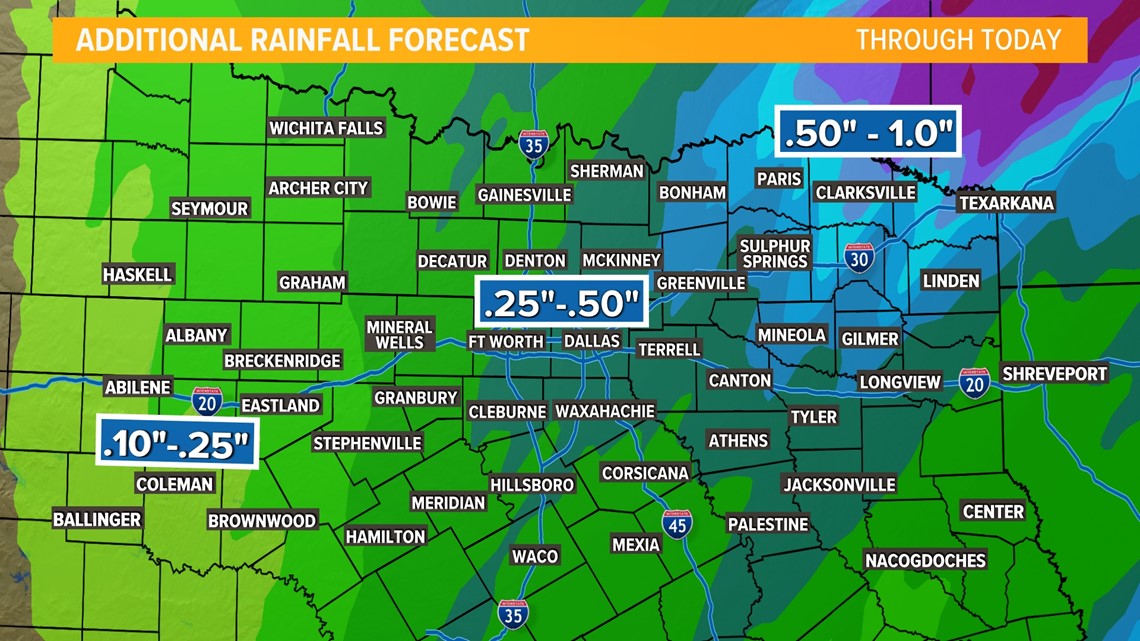 Wednesday afternoon - evening
Rain will move off to the east with most places dry during the afternoon into evening.
It's not impossible to see a little sunshine across western North Texas, but most of the area will get stuck in the clouds during the day. Those clouds and the cold front that moved through on Tuesday will keep highs in the 40s and 50s on Wednesday.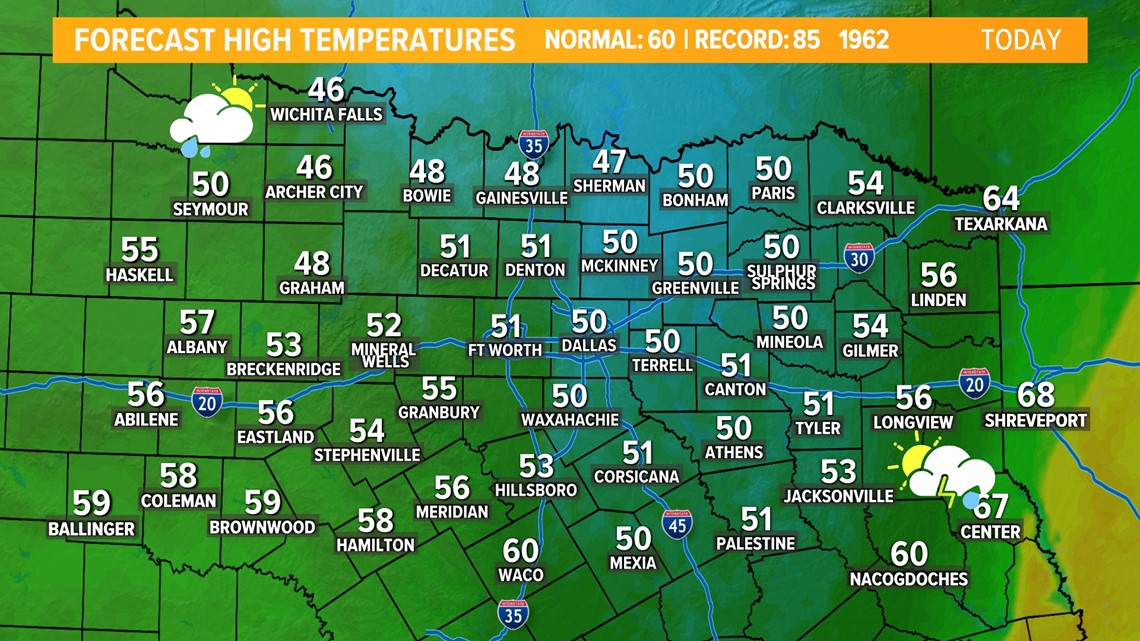 After the rain
Sunshine returns on Thursday, but another push of cool air moves in between Thursday and Friday. Friday will be back to cooler and breezy, but that front will not bring any rain. The weekend looks dry with chilly mornings and cool afternoons.
Another round or two of widespread rain looks like Monday into Tuesday of next week.